Surfers Not Street Children was founded in 1998 by activist and surfer, Tom Hewitt MBE. Originally under the name Durban Street Team (DST), it was run by a maverick crew of social workers, carers and activists scouting the streets of downtown Durban to identify and assist homeless street children. The organisation fused mentorship and care with arts and sports programs—including surfing, which the children totally embraced, leading to the organisation to be renamed Surfers Not Street Children. The organisation has played a major role in the response to the street children phenomenon in Durban, and empowered many children to leave street life. Many have gone on to engage in global advocacy and fight a frontline battle for the rights of local street children, and they've had a great impact on changing how society perceived and treated street children in South Africa. Through it all, surfing has been the heart and identity of the organisation, and the model of fusing surfing with mentorship and care became the backbone of the work that continues today in Durban and Tofo.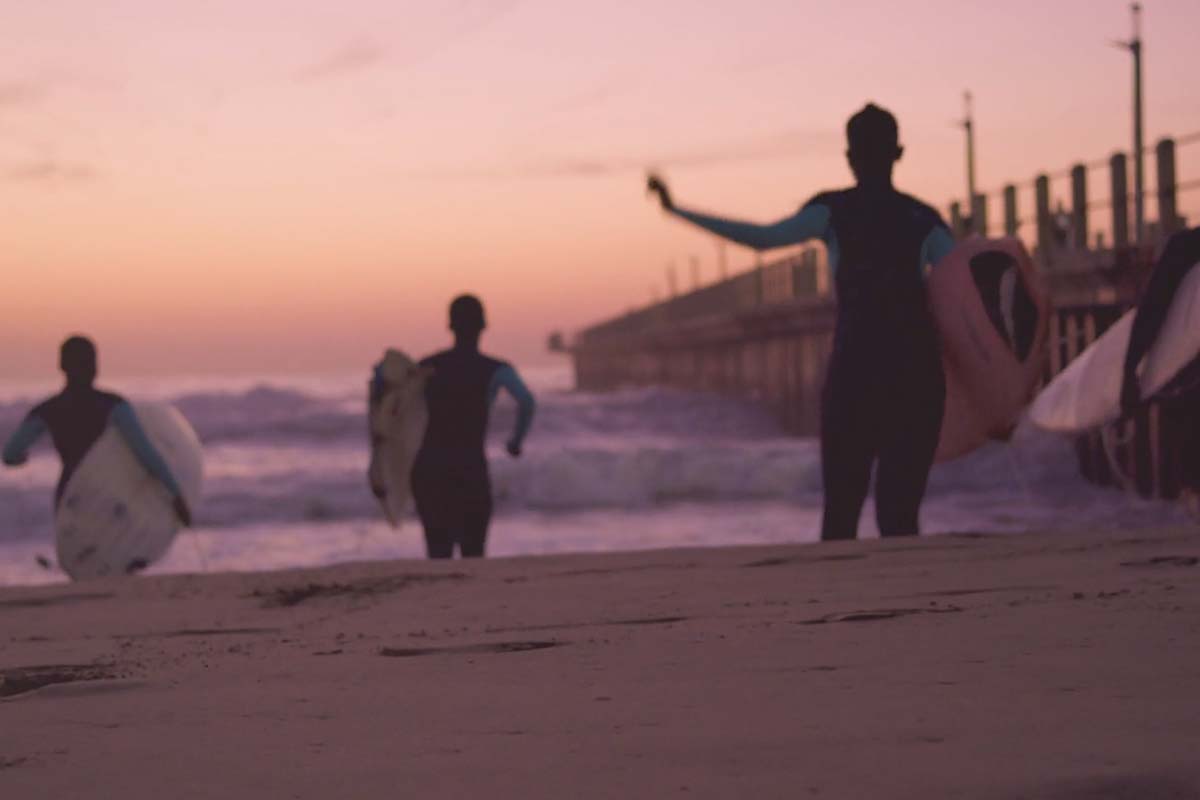 O'Neill is proud to announce a new chapter in our decade-long partnership with Africa's transformative, community-based surf mentorship program, Surfers Not Street Children (SNSC).
Surfing can transform lives, and nobody understands that better than the incredible crew of young surfers and mentors over at SNSC. For more than 20 years, the organisation has helped street children in South Africa and Mozambique find safety and stability on land, and pure joy in the water. That's why we're thrilled to partner with SNSC through financial support and product for the organisation and the children they work with.
O'Neill and Jordy Smith have been allies of ours for many years," Says Sandlie Mqadi, the Country Director for SNSC South Africa. "This next chapter in our partnership could not have arrived at a more important time. Now is when the most vulnerable children need even more support. Thank you to O'Neill and Jordy Smith for standing with us at this time, and for journeying with us in the past. Together we can transform more lives. Siyabonga Kakhulu!"
For more info on the SNSC organisation and to donate, follow this link: surfnotstreets.org/support
Producer: O'Neill
Directed by: Timothy Hay
Assistant Director: Kyle Judd Smith
Sound: Ryan Hall
Camera operators: Kyle Judd Smith, Gregg Kitto, Timothy Hay
Water Camera: Timothy Hay
Drone pilot: Simon Mulholland
Edit: Timothy Hay