Iconic surf-lifestyle brand Quiksilver is thrilled to announce its collaboration for the upcoming fourth season of the Netflix Original Series Stranger Things. The show will be released in two parts, with Volume One premiering on May 27 and Volume Two premiering on July 1. In alignment with the show's multiple release dates, Quiksilver will drop multiple capsule collections throughout the season, delivering a nostalgic throwback to the brand's surf-inspired '80s era while integrating elements from the Stranger Things 4 storyline. Quiksilver has never partnered with a brand on this level, and is excited and honored to bring this Stranger Things collaboration to life. The apparel collaboration aims to seamlessly introduce both brands in a fresh and exciting way to new audiences worldwide.
Over the past three years, Quiksilver and the Netflix costume team have worked closely, diving into the Quiksilver design archives to not only take design and style inspiration for the cast wardrobe, but also to revive some of the most iconic pieces and develop collaborative apparel collections available for consumer purchase. The Stranger Things series takes place in the 1980s, and with access to classic styles from the Quiksilver archive, Netflix and Quiksilver have been able to develop truly original and era-specific collections reflective of the show's setting and Quiksilver's roots. The official Quiksilver x Stranger Things 4 collections will feature exclusive Quiksilver pieces worn by the cast throughout the show, fashion-forward pieces inspired by the Quiksilver 1980s archive, and Season 4 episode-specific merchandise.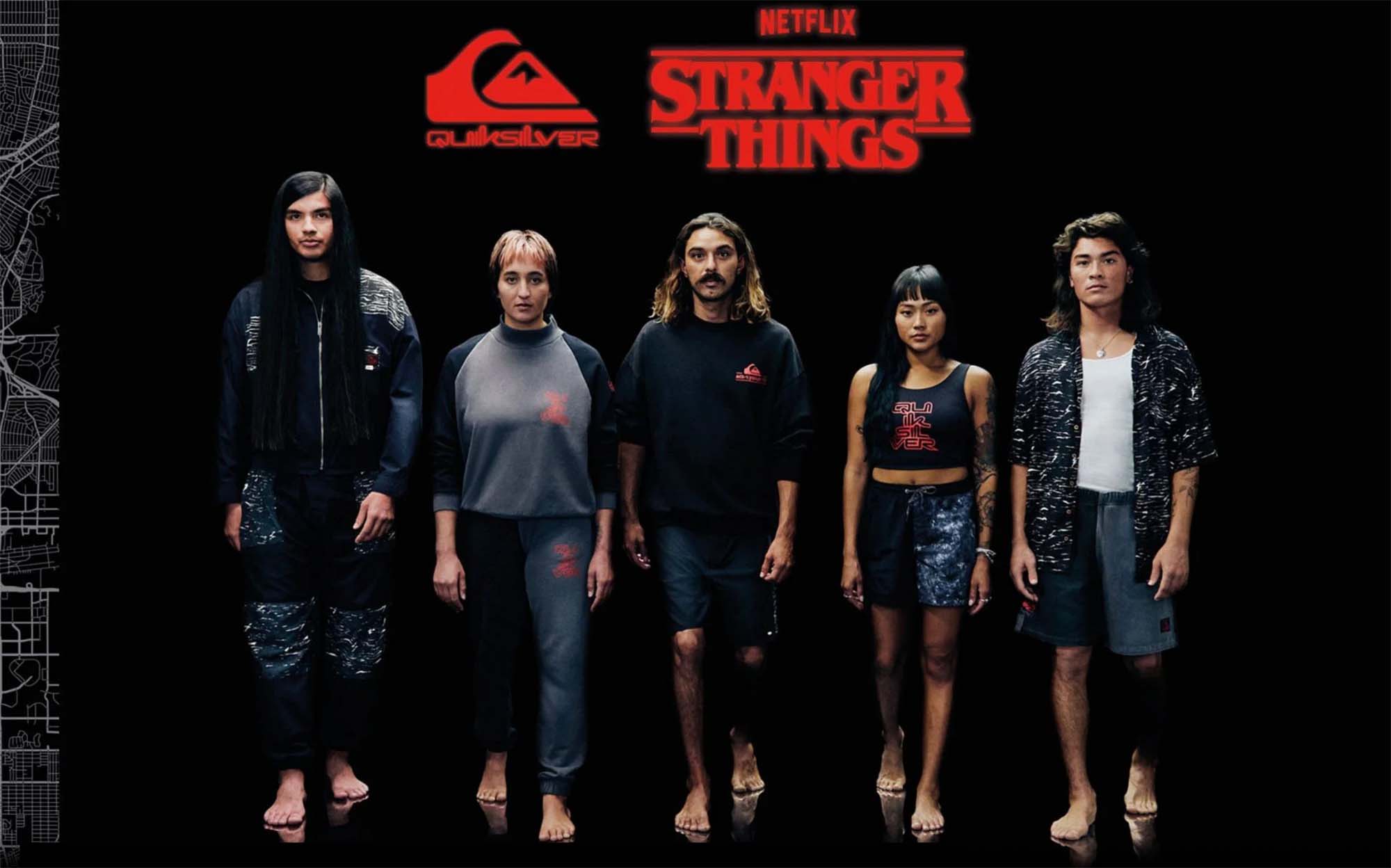 To celebrate and amplify the apparel-collection launch, Quiksilver plans to hold unique consumer-facing pop-ups and larger-scale activations globally. The apparel collections will be available for purchase worldwide via Quiksilver.com.