@markboydsurf on scoring an A-grade early season swell in the Maldives this last week…
So Boydie, you've just come to the end of 20 days in the Maldives. Did you score!?
We have had waves every day, which has been great. We also got a couple of really good swells, particularly this most recent one.
What took you to the Maldives on this occasion?
I have been working as a surf coach onboard surf charters for Renegade Surf Travel @renegadesurf
People tend to think of the Indian Ocean season as April – October. Do you think you got lucky scoring it so good in March or is that part of the secret?
Its definitely not quite as consistent this early in the season, but as you can see you can still get really good swells with a bit of luck and it's generally quieter.
We're always hearing surfers moaning these days that it's too crowded at all the good waves… It seems your clip proves otherwise… Is this the norm out there?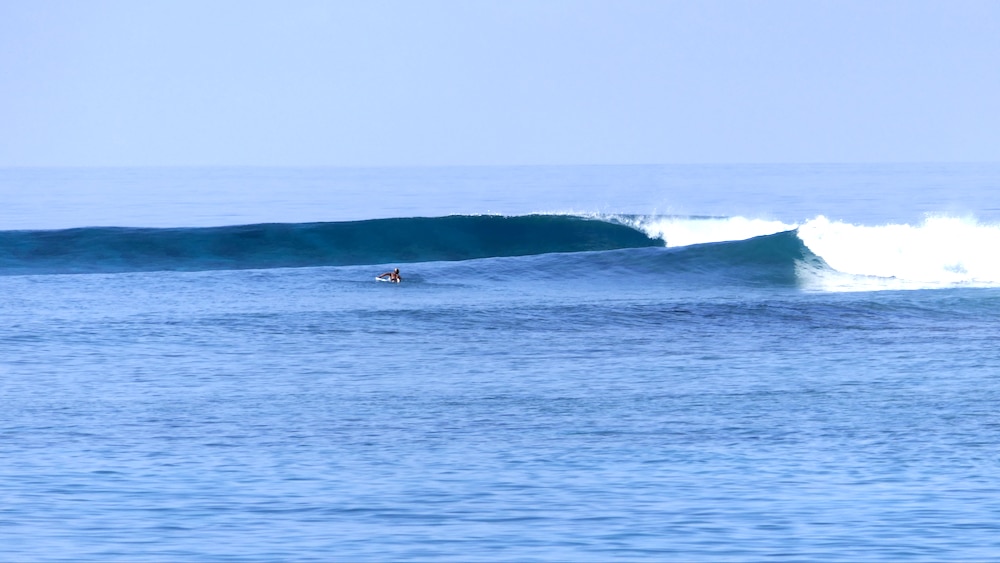 There are definitely quiet waves to be had in the Maldives still if you know where to go…
Was there anything that made this particular swell special? Any standout sessions?
We had a run of 3 or 4 really fun days at a couple of rights off the beaten track, with one day being a bit bigger and particularly flawless. What made it so special was the lack of crowd and how glassy the conditions were for the duration of the swell.