It is with heavy hearts that we share the sad news that Broch Surf Club member and local surfing legend Iain Masson passed away yesterday 03.02.22 at home in St. Combs after a long battle with illness.
Iain's passing will be felt heavily amongst the local community here in Fraserburgh and across the globe where he touched so many people's lives and gained many friendships through his many surfing travels.   
The unprecedented 7 x Scottish National Surfing Champion from Fraserburgh was a true surfing great, a real ambassador for the sport of Scottish surfing.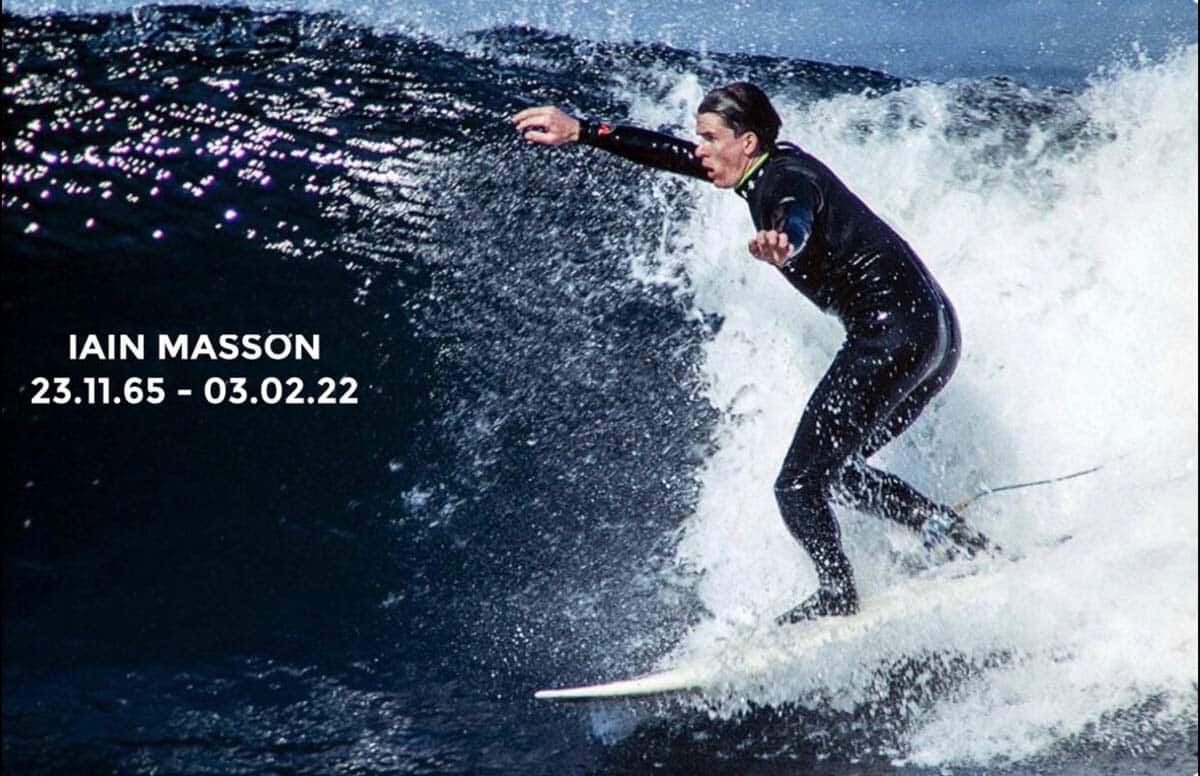 A Legend, a pioneer, an inspiration, a champ, a gentleman, a coach, a hero and to most within the surf club, a respected and loyal friend.
The most humble man of few words, when Iain spoke it was worth listening, his surf related knowledge was second to none, the surfing oracle.
Academically, Iain was an artist, a trait that was reflected on his surfing style and ability. His smooth, somewhat effortless nature on the wave face mirrored that of the lines drawn on an artist's canvas, so rarely making mistakes.
Surfing was Iain's life, the local surf shop Point North East and more recent employment at Score allowing "nightshift working for dayshift surfing" a testimony to his dedication and his love of the sport.     
Both Broch Surf Club and the Scottish Surfing Federation currently stand strong, built on the foundations and efforts supported by Iain over the decades. The European surf trips for the juniors,  "SSF Hardcore" editorials and publications, the Broch winter League events to name just a few of the personal background efforts undertaken by Iain.
The Broch Surf Club and surfing within the town of Fraserburgh continues to grow, Iain has set the standards, it's up to us all to follow his ethos and continue his legacy.            
It is a sad time for all that knew and were close to Iain, but we can all take great comfort for the good times and memories we can all cherish and how he has made all our own lives better in some way or form.     
We have attached a short video clip of Iain surfing at an empty Thurso East somewhat 14 years ago, it's a fitting tribute to Iain in his best place doing what he did best.
Please take the time to watch this short clip and take a moment to reflect on Iain's life.
From your Broch Surf Club family,