The World Surf League (WSL) has put the TUDOR Nazaré Tow Surfing Challenge presented by Jogos Santa Casa on standby to potentially run on Sunday, December 12 or Monday, December 13. With a large WNW swell and favourable winds headed toward Praia do Norte in Nazaré, Portugal, there is high confidence that the event could run over one of these two days. 
Event officials are closely monitoring the upcoming swell, watching for the conditions that will produce waves in the competition range. The next call for a potential Green Alert will be made on Saturday, December 11 at 12:00 a.m. GMT. Once the call is made by the event officials, competitors will have approximately 34-hours' notice to be ready to compete. 
"We are expecting waves in the 40-to-60-foot range on Sunday and Monday, and we are closely watching the forecast over the next few days," said Jessi Miley-Dyer, WSL SVP of Tours and Head of Competition. "If we see this forecast continue to track the way we are seeing now, we will make an updated call on Saturday, December 11 at 12:00 a.m. GMT for a potential Green Alert.  We are working with Garrett McNamara on the ground at Nazaré and utilizing all of his expertise and knowledge to help inform when we will run the competition. We will check back in over the weekend with more updates."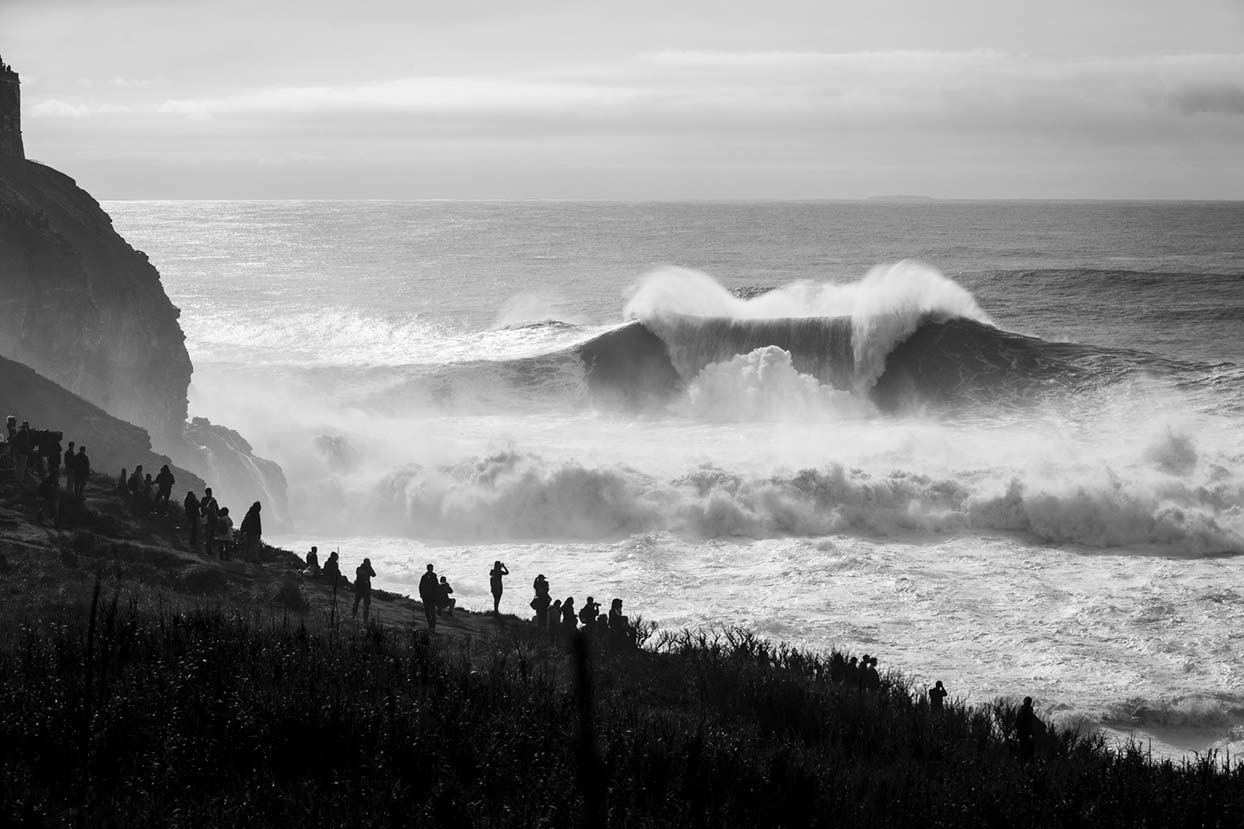 The TUDOR Nazaré Tow Surfing Challenge presented by Jogos Santa Casa will be a one-day, specialty event with tow-in surfing teams. There will be nine teams made up of two competitors in each team. The teams will be divided into three groups with three teams in each group. The competition will have a total of six 60-minute heats, where each group will participate in two heats, with each team alternating between surfing and driving the team's jet ski.
A surfer's best two waves after surfing both heats will count to an individual total score, with the best wave counting as double points. In total, a surfer's maximum individual score will be 30 points, as each wave is scored from 1-10 points. Surfers will be awarded across multiple categories at the end of the competition day. 
TUDOR Nazaré Tow Surfing Challenge pres. by Jogos Santa Casa Invitees:
Team 1: Kai Lenny (HAW), Lucas Chianca (BRA)
Team 2: Nic Von Rupp (PRT), Pedro Scooby (BRA)
Team 3: Rodrigo Koxa (BRA), Eric Rebiere (FRA)
Team 4: Andrew Cotton (GBR), Will Skudin (USA)
Team 5: Axier Muniain (EUK), Francisco Porcella (ITA)
Team 6: João de Macedo (PRT), Antonio Silva (PRT)
Team 7: Maya Gabeira (BRA), Sebastian Steudtner (DEU)
Team 8: Justine Dupont (FRA), Pierre Rollet (FRA)
Team 9: Michelle des Bouillons (BRA), Ian Cosenza (PRT)
For more information, visit WorldSurfLeague.com.