Day one of the Alaïa Open Winter Cup © Alaïa Bay / Wolf Mike
Day one of the inaugural Alaïa Open Winter Cup has kicked off. Here are a few facts about the competition and the venue.
What Is It?
The Alaïa Open Winter Cup is the first large-scale surf tournament to take place at Alaïa Bay. With US$75k worth of prizes and cash, it has attracted a large field of entrants.
When Is It Happening?
This competition is taking place this weekend, 4/5 December. In a unique setting, with snow slopes in the background, there was light snow falling as the early heats hit the water. Some red-hot action already taking place in the early heats, though, with the fresh conditions doing nothing to dampen the excitement. Check out the webcam here – https://alaiabay.ch/webcam
Where Is It Happening?
Alaïa Bay is located in Sion, in the canton of Valais. It is known to be the sunniest place in the whole of Switzerland, with over 300 days of sun during an average year. It is central and easy to access by car or public transport, and the ski slopes are not far away.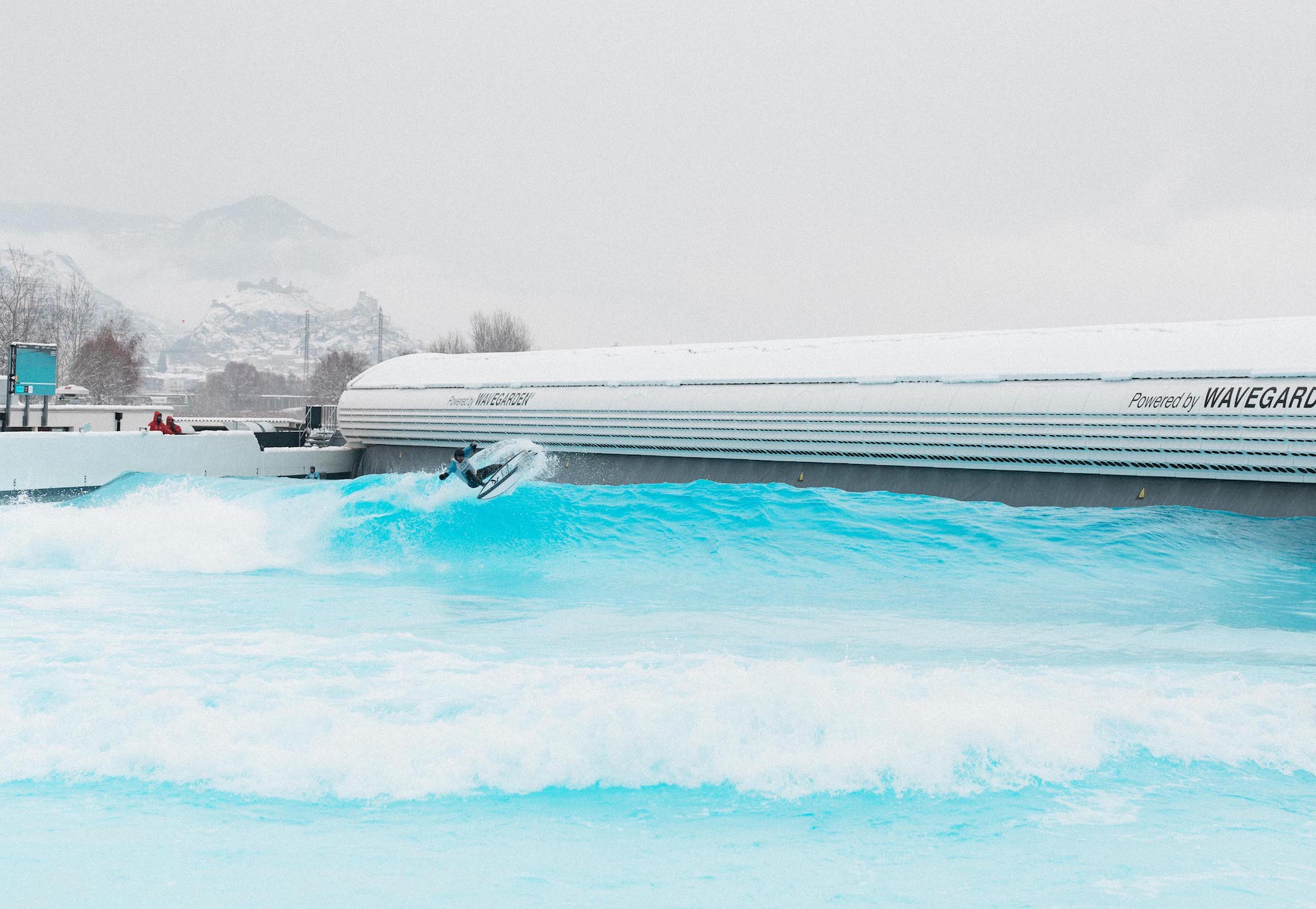 Action from one of the earlier heats, on the left.
© Alaïa Bay/ Wolf Mike
Why Is It Taking Place?
The Alaïa Bay facility opened earlier this year and has been an enormous success, with thousands of Swiss and other visiting surfers flocking to the waves. This event will cement Alaïa Bay as one of the top wave pools in the world.
Who Is Competing?
Almost 150 surfers compete in this event, with men and women divisions. The divisions are: Open Men, Open Women, Swiss men, Swiss Women, Junior Boys, Junior Girls, Kid Boys, Kid Girls and Best Wipeout.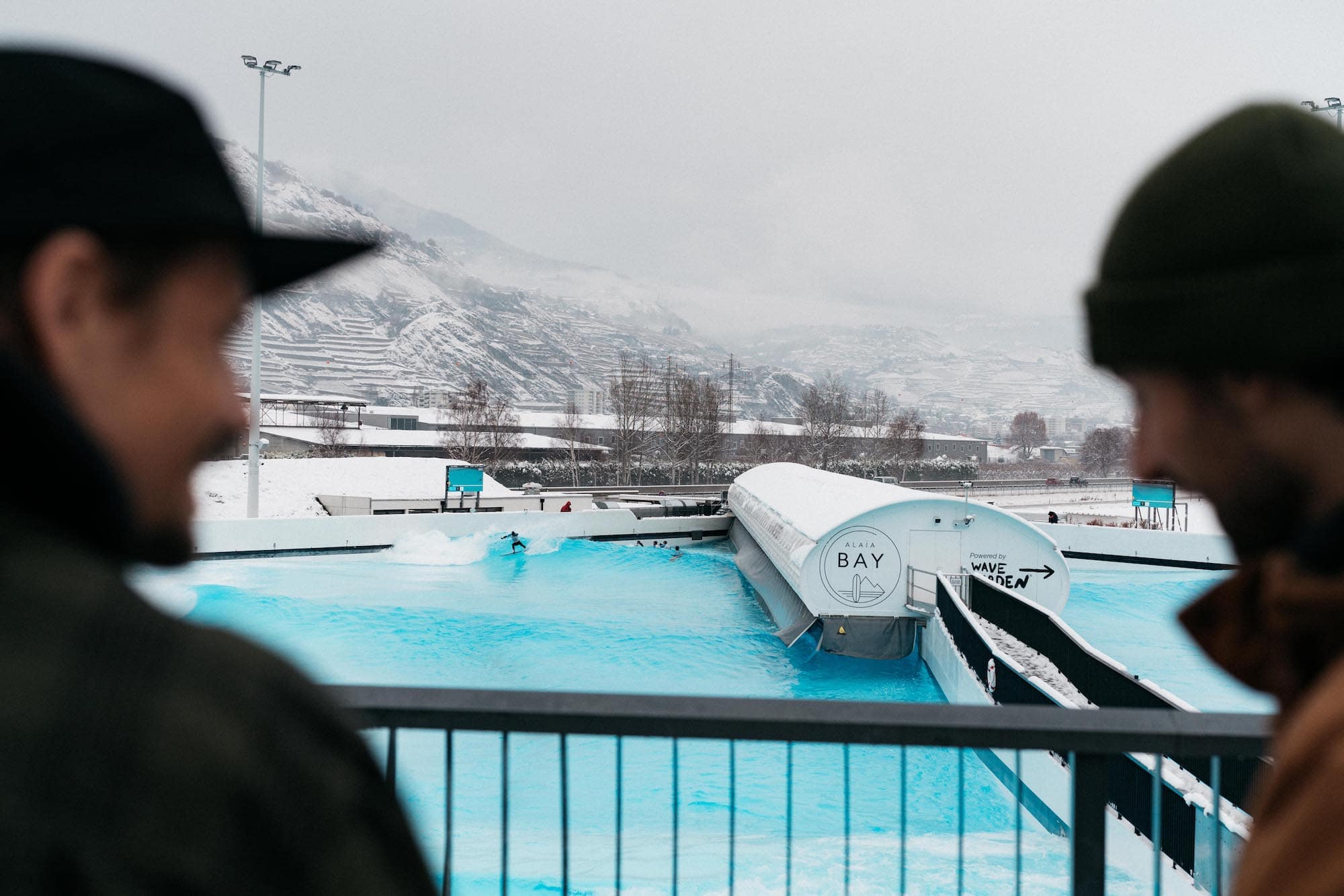 Best view spot in town, at the Alaïa Open Winter Cup © Alaïa Bay/ Wolf Mike
What Else?
Tonight, Saturday 4 December, Alaïa Bay will host a Saturday Evening Party, and it looks to be a big one. Lunarts, the makers of WooMoon & StoryTellers – will present an eight-hour showcase direct from Ibiza with performers from the Cirque du Sommet and the Ibiza Magic directly from Cova Santa featuring Landikhan (Ibiza), Jo.Ke LIVE (Berlin), Raw Main (Paris), Wanduta LIVE (Paris) and Angie O (Ibiza) 5pm-2am!