Planning has gone in for the Brooks Pine Wavegarden just north of Bournemouth. The plans which also include a skate park are for: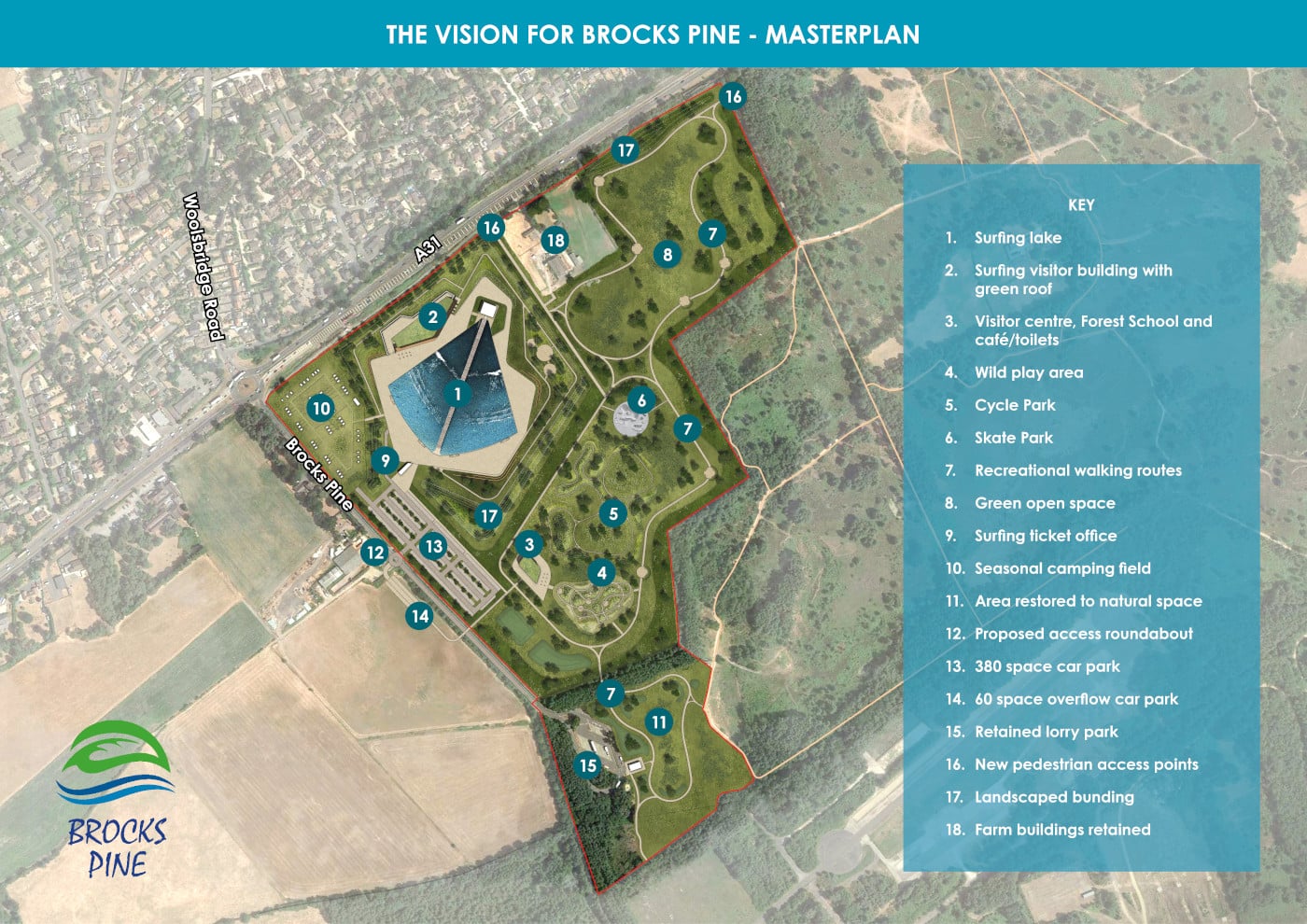 "Development of a surf lagoon, outdoor climbing wall, visitor reception, cafe and administration building, and associated landscaping, together with ancillary glamping pod site and its service buildings. Erection of buildings in the country park extension incorporating a cafe, toilets, and car park kiosk (to replace demolished country park buildings), play facilities and Suds features. Erection of skate park, cycle park and wild play structures.
"The proposals will include for the provision of photovoltaic panels in order to create onsite renewable energy to contribute towards the operation of the proposed surf lagoon.
"The surf lagoon will utilise the latest wave generation technology which will ensure that the level of energy required to operate the facility will not place an onerous demand on the electricity grid and will require a small transformer. The use of on-site renewables, such as solar power, will contribute to the energy required to operate the lagoon."
"The proposed cove-shaped lagoon will produce white-water waves for beginners, up to 1.8-metre barrelling waves for elite surfers and a family orientated environment for all to enjoy."
If you would like most support the planning the council are asking for views here