London Surf / Film Festival has just dropped the line-up for LS/FF10 x VANS. Hosted 2-4 December 2021 at the iconic Genesis Cinema, it's set to be a stellar celebration!
For the 10th Anniversary, LS/FF have assembled a handpicked line-up of the very best films from across the globe. With the latest and greatest film premieres, documentaries to inspire, travelogues to stir the wanderlust and of course jaw-dropping surfing, this year is set to blow minds! Accompanied by Q+A's and 'Audiences with…' some of the world's most exciting surfers and creatives, plus live music from special guests, good times, and more, LS/FF is the essential celebration of the cream of surf culture. Full line up and ticket info: londonsurffilmfestival.com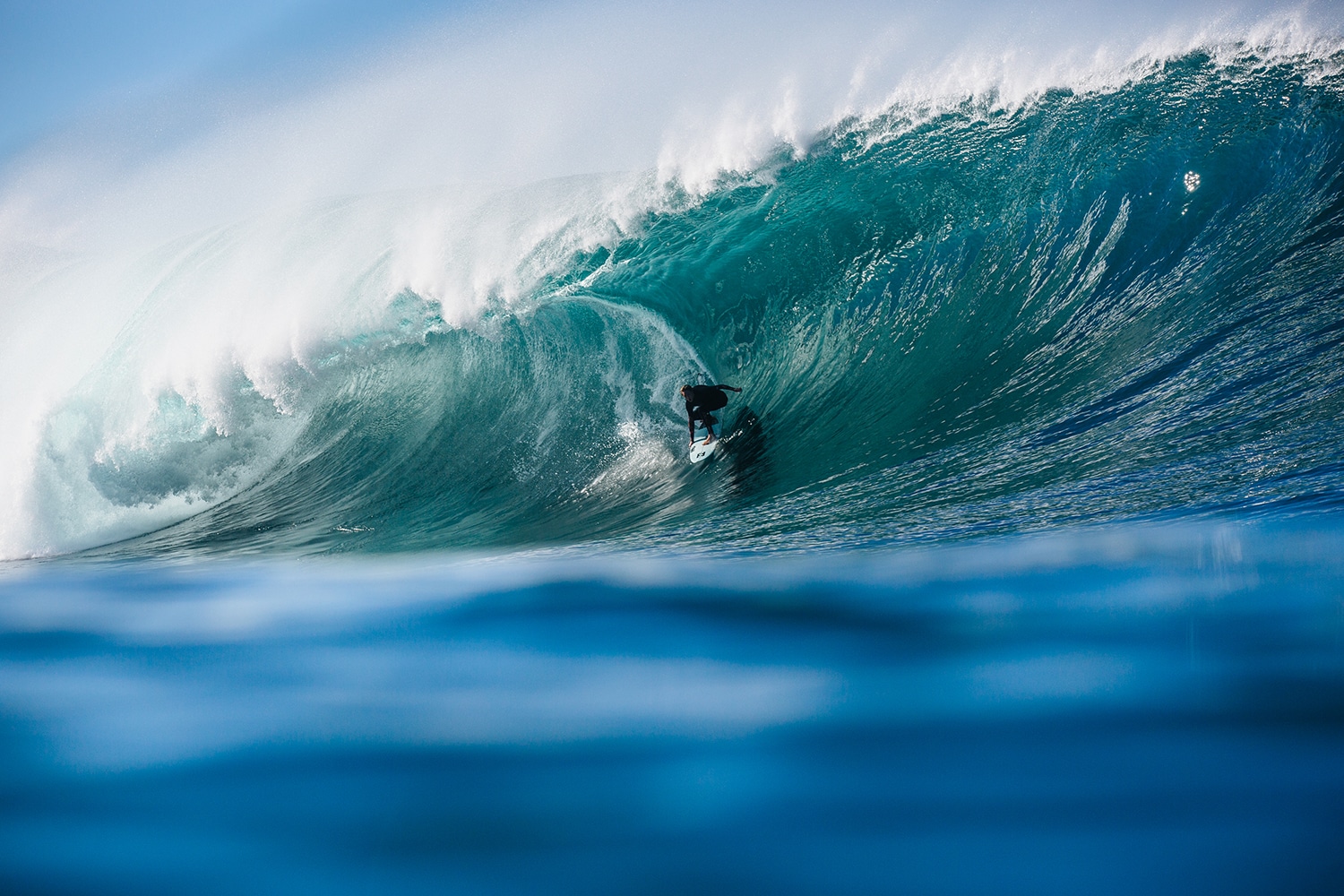 "I'm super excited about this year's line-up," says LS/FF Director Demi Taylor. "From multi-award winning documentaries like the boundary breaking, big wave tales Big vs Small and Undone to Water Get No Enemy, the thought provoking tale of Liberia's child soldiers turned surfers, these really are must-see stories. Sweet Adventure from multi-award winning Dir. Peter Hamblin journeys to the intersection of good vibes, good rides, good friends and good times. Featuring a 'who's who' cast – Matt Meola, Albee Layer, Salema Masekela, Pat O'Connell, Wignut plus skate legend Nora Vasconcellos and more… it's going to be a very special world premiere! We have a directorial debut from Lee-Ann Curren, fresh cuts from style master Jack Coleman as well the very best of British surf cinema. In an evening celebrating seminal surf filmmaking we're honoured to play host to the UK premiere of the remastered Morning of The Earth Dir. Albert Falzon. Considered by many the greatest surf movie ever made, this audio-visual tour de force celebrates the most iconic surfers in mind-blowing waves of Indonesia, Hawaii and Australia. This one-off opportunity to see MOTE on the big screen for the first time in 50 years is not to be missed…We can't wait to see you there!"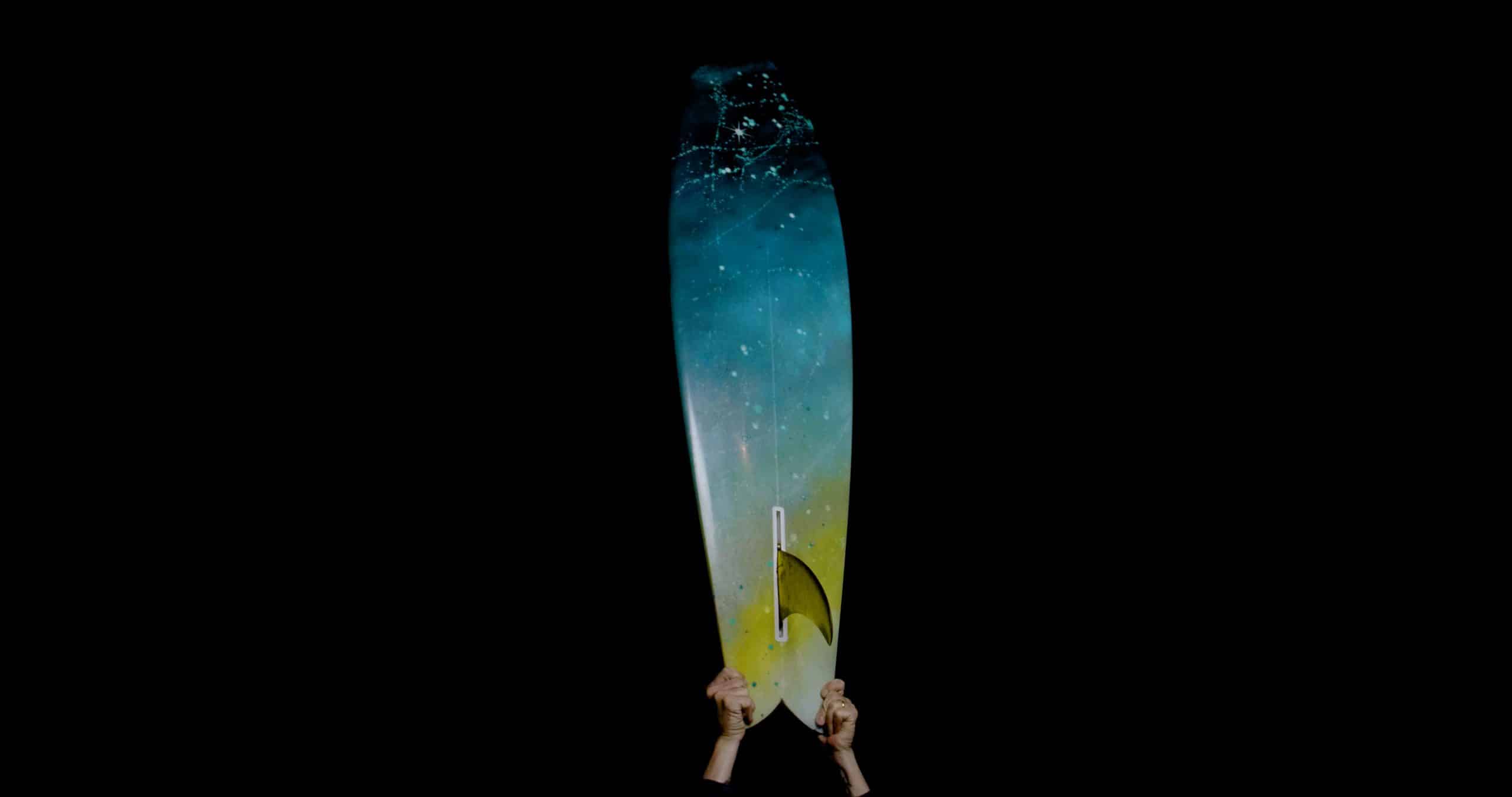 For many of the movies premiered, the festival will be the only chance to watch them as they were intended to be enjoyed – on the big screen, accompanied by a crew of like-minded folk – the original "social media" experience. You're not going to want to miss this!
Tickets are on sale now via the Genesis Cinema >> HERE. Evening passes are limited, serving up a whole night of surf cinema plus a free Sharp's beer (over 18's) and exclusive goodies. They're always popular and always sell out. And when they're gone, they're gone.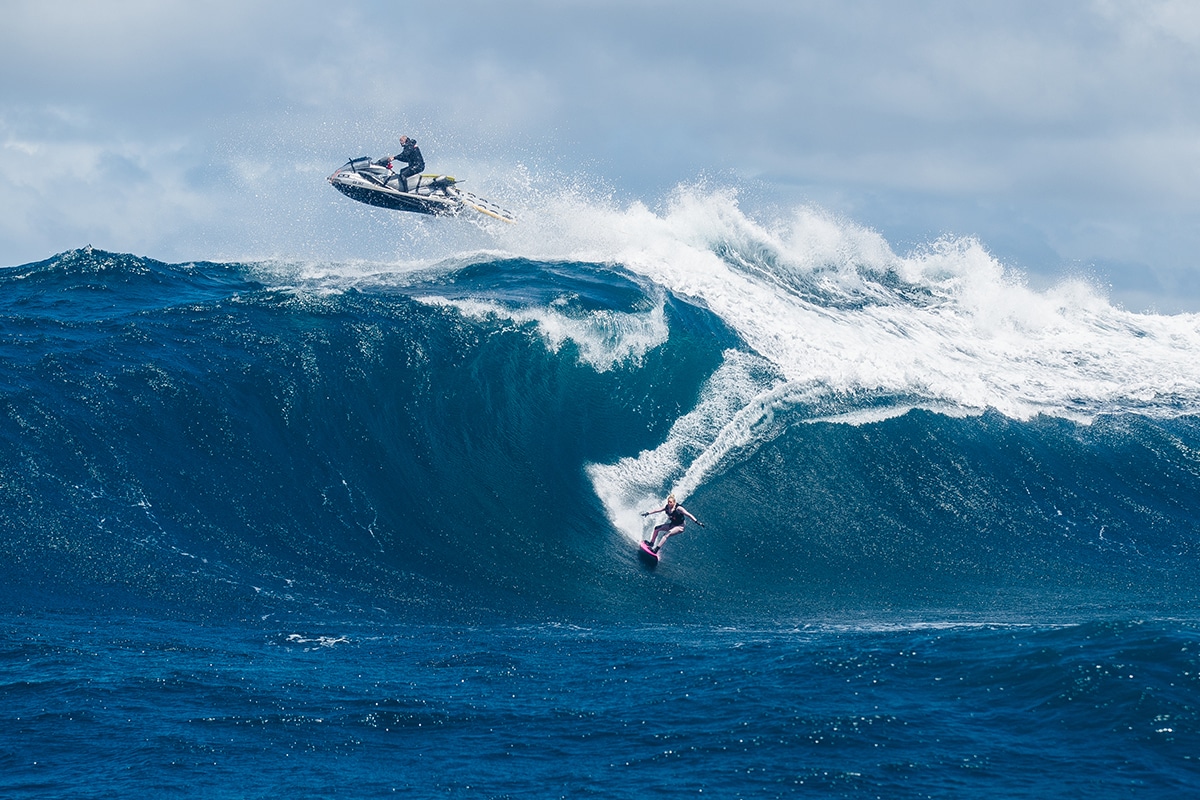 London Surf / Film Festival 2021 Feature Line-Up
BIG VS SMALL Dir. Minna Dufton // 2nd DEC
ENGLISH PREMIERE: Multi-award winning documentary. Ground breaking female big wave charger Joana Andrade has dedicated her life to pushing boundaries and riding huge waves including those detonating off the shores of Nazare, close to her home. This awe-inspiring film follows Joana as she attempts to overcome physical and emotional hurdles on a journey that takes her beneath freezing ice-bound waters and over the ledge of some death defying drops. Presented with a special Q&A
WATER GET NO ENEMY Dir. Arthur Bourbon & Damien Castera // 2nd DEC
LONDON PREMIERE: Fifteen years after the civil war ravaged the whole country, Liberia is rising from the ashes and growing towards a bold new future. Surf adventurers and filmmakers Damien Castera and Arthur Bourbon journey to meet the war children who have swapped their assault rifle for surfboards. Multi award winning and critically acclaimed tale that reminds us of surfing's ability to build bridges and heal communities.
SWEET ADVENTURE Dir. Peter Hamblin // 3rd DEC
WORLD PREMIERE: Sumptuously filmed epic tale of surf adventure. Follow ground-breaking surfers Albee Layer and Matt Meola plus skate megastar Nora Vasconcellos from the thumping waves of Maui to the jungle point breaks and empty beaches of El Salvador in search of sweet waves and sweeter times. With epic cameos, this must-see travelogue stirs the wanderlust and reignites the stoke in a true tale of exploration for our times!
Presented with a special Q&A
POLYSUN Dir. Jack Coleman // 3rd DEC
EUROPEAN PREMIERE: Jack Coleman's celebrated style always pushes beyond the norm, shooting genre-breaking wave-riding primarily on hued celluloid set to killer sound track. "Shot over the course of five years at hallowed breaks in So Cal and Baja, POLYSUN follows the unique lines of Joey Bookout —in the water and out," explains celebrated surf scribe Jamie Brisick. "He rides all manner of surf craft in all manner of conditions. You never quite know what he's going to do next —and, it seems, neither does Joey. It's all improv." 
CADAVRE EXQUIS Dir: Lee-Ann Curren // 3rd DEC
UK PREMIERE: Directorial feature debut for multi-talented surfer / musician Lee-Ann Curren. This beautiful film, 'beautiful corpse', is a celebration of the art of connection and collaboration. Featuring a who's who of female surfers ripping, styling and imagining their way in all four corners of the planet including Margaux Arramont-Tucoo, Ainara Aymat, Leila Hurst, Karina Rozunko, Hanna Scott & more, presented in person by Lee-Ann, it's stoke in its purest form. Presented with a very special Q&A
UNDONE Dir. Steve Wall // 4th DEC
UK PREMIERE: UNDONE is the story of personal endeavour following professional surfer Laura Enever, as she leaves behind a comfortable place on the World Championship Tour, and heads into the unpredictable, male-dominated world of big-wave surfing, throwing herself over the ledge at some of the world's most remote and dangerous breaks, with some very real consequences, smashing expectations and boundaries along the way.
MORNING OF THE EARTH (REMASTERED) Dir. Albert Falzon // 4th DEC
UK PREMIERE: Considered by many the greatest surf movie ever made, this audio-visual tour de force has been crafted around some of the most iconic surfers of all time – names that redefined waveriding – Nat Young, Terry Fitzgerald, Michael Peterson et al. Filmed around now-legendary breaks of Australia, the North shore and charting the discovery of Uluwatu. Its avant-garde imagery and stunning soundtrack has inspired legions of creatives and waveriders alike, now stunningly restored. Do not miss this one-off opportunity to see MOTE on the big screen for the first time in 50 years! Plus a very special introduction.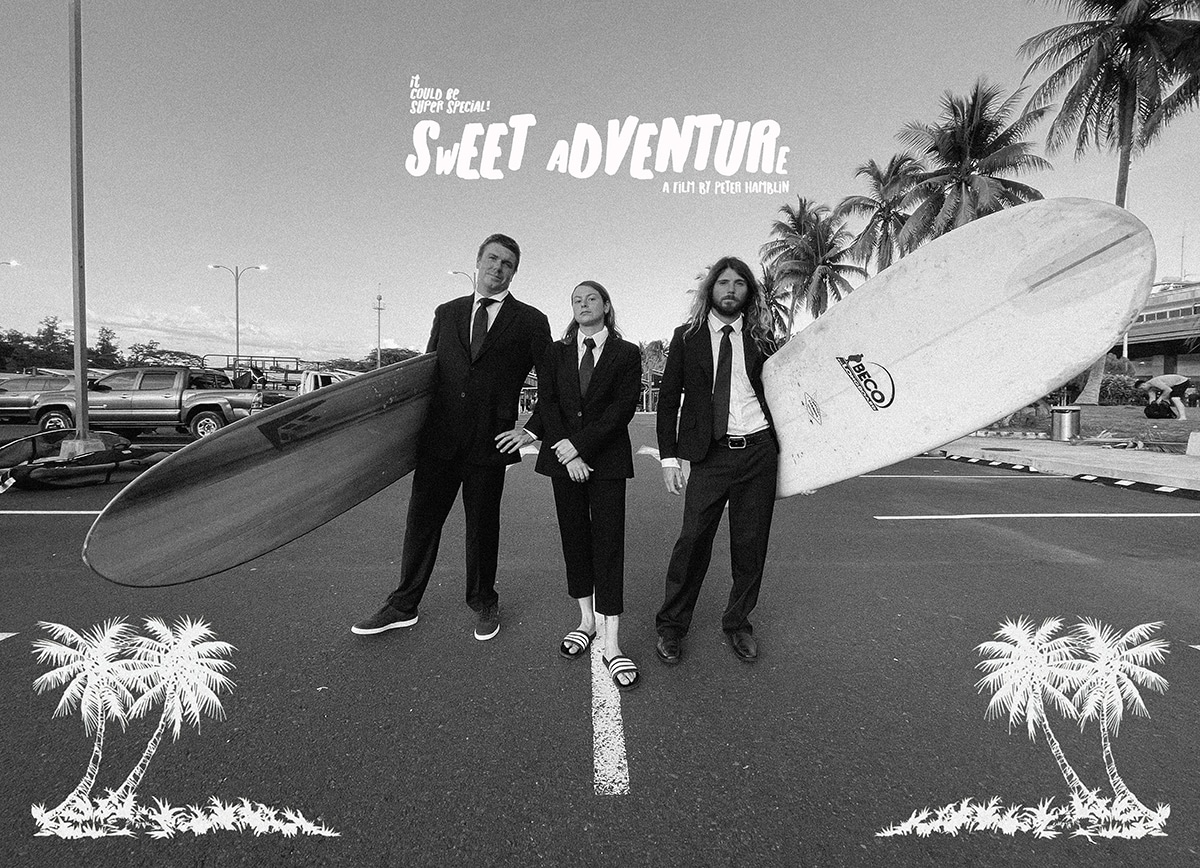 INTERNATIONAL Shorts
LONDON PREMIERE: REBIRTH Dir: Laura Basil Duncan
WORLD PREMIERE: HOME Dir: Lewis Arnold
UK PREMIERE: KALANI – GIFT FROM HEAVEN Dir: Nuno Dias. Brazilian
WORLD PREMIERE: LUKAS Dir: Seth Hughes
UK PREMIERE: 70's SINGLE Dir: Greg Dennis
The Shorties x Surfdome
Forest to Ocean // Dir. Jack Flynn & Dan Langton
Grateful // Dir. Rory Sutherland
Here, You Are Welcome // Dir. Jem Talbot
SeeSaw // Dir. Joao Tudella
Single Fin Shootout // Dir. Lucy Jane
Step into the Black // Dir. Daniel Satchell
The Moments In Between // Dir. Mike Guest
Translate // Dir. Rebecca Smith
Window // Dir. Seth Hughes