16 year old Ben Larg, who lives on the small Scottish island of Tiree, has been charging some of Europes heaviest waves. This Autumn a new film 'Ride the Wave' documenting his quest to surf one of the most dangerous cold water waves in the world at Mullaghmore, Ireland is premiered at the London Film Festival. It looks pretty amazing. We caught up with Ben to find out more about his lust for big slabs.
So have you always wanted to surf big waves?
From a young age I've definitely always took to big waves more. We get a lot of good west swells on the island where I live Tiree and when I was growing up surfing there I was always trying to get the biggest one on the day. But when I was about 12 I definitely realised I was more into big waves than anything else!

Canaries!
How tough is it getting around from the islands out to the 'big wave spots?
A lot of people think it's a remote island that's hard to get off of but in reality I'm really lucky because Tiree is really well connected to the mainland. It's still a 4 hour ferry journey but if you have a day or two to plan a head for a swell then it's pretty do able!
Not bad!
Who has been helping and inspiring you?
My family has definitely been the driving force and supporters of my surfing I've also had loads of help from Martyn Robertson who's directing my film "Ride the wave" but I'm definitely looking for main sponsor I'm really starting to push my big wave surfing !
I feel inspired by loads of good surfers but at the minute my two friends Max and Juan inspire me the most, their surfing is on point and I've been surfing with them all summer. And for years I've loved watching the guys up in Thurso charge – Boydie, Chris noble Clarky and tons of others! But my sister Robyn is really starting to charge she's got no fear in the bigger waves !
What do you think is the heaviest wave you have surfed?
Probably the three feet beachy one when I broke my foot and it out me out the game for 7 months 😉 Nah, the heaviest wave was probably Mully but there has been plenty other ones with worse wipeouts!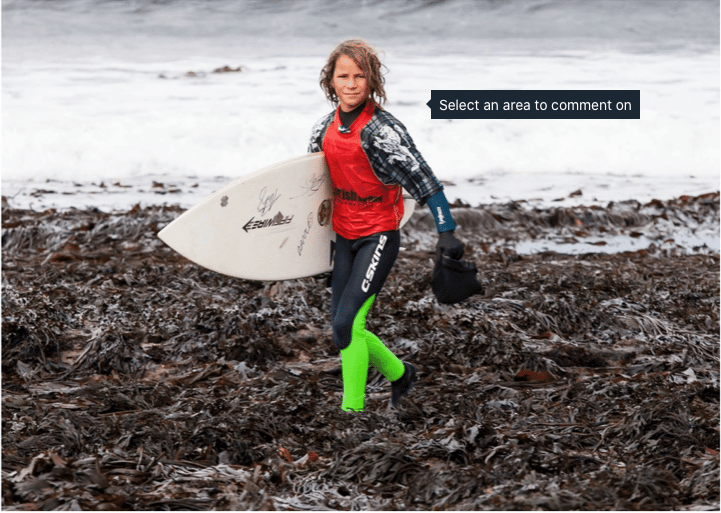 Have you had any really scary situations?
Yeah had a few of those … I had a really crazy situation in the Canaries. I was surfing a wave a few miles offshore and it was a really big day, we needed a couple of jetskis to get out to that reef but they ended up breaking down while we where out there, I got caught by a set and no one was coming to pick me up and I was like where is the jetski? It was a super heavy set and I got pinned for ages – eventually I managed to sneak out the back and my friend Yeray said we where gonna have to paddle back to the beach but I was knackered after my beating I'd just had ! It took us a couple hours to paddle back to the beach. My mum was freaking out.
Are there any mysto big wave spots on your doorstep?
I've been looking out at a couple, there is a few big waves and now I've got the jetski it's easy to go check them, so hopefully surf them next year !
What is the main motivation
Beyond the money and the girls (Hopefully, in the future hahahah!) I just really love the thrill of bigger waves and I really like pushing myself – I think it's pretty fun! Also, after surfing Mully and being with Peter Conroy he taught me about jetskis and tow surfing and I love it !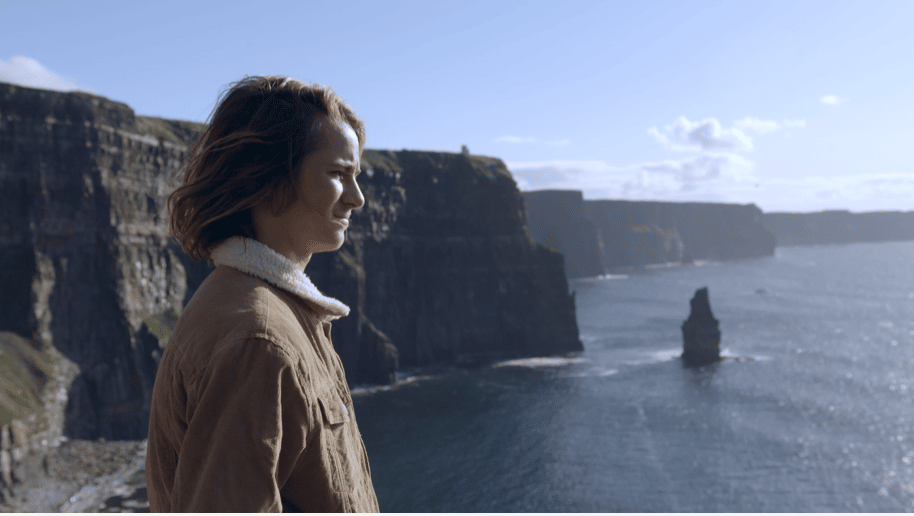 Aileens over view
Where is on your hit list for now, and where would you like to surf in future?
This winter I would love to surf Nazare and Aileens in Ireland, maybe Jaws and Pipeline in the future as well ! This year is definitely dedicated to big waves !
Ride the Wave is inspiring, thought-provoking, and sees a young boy propelled to adulthood in the most explosive way possible.
Shot this film over a three-year period the film explores the way in which this family have chosen to live their life. Set against the large-scale spectacle of surfing and big wave surfing, the film plays physically and emotionally between this backdrop and the up close and intimate storytelling with the characters.