A father and son who's car caught on fire on the A30 near Launceston on their way to holiday in Cornwall have been found via social media and given new surfboards.
Llantwitt legend Nathan Phillips was returning to his home near Porthleven from Wales on the afternoon of Saturday 21 August when he saw the car alight and surfboards burning on the roof racks. Father Luke VanMeter and son Theo were on their way from Stroud to Gwithian when disaster happened.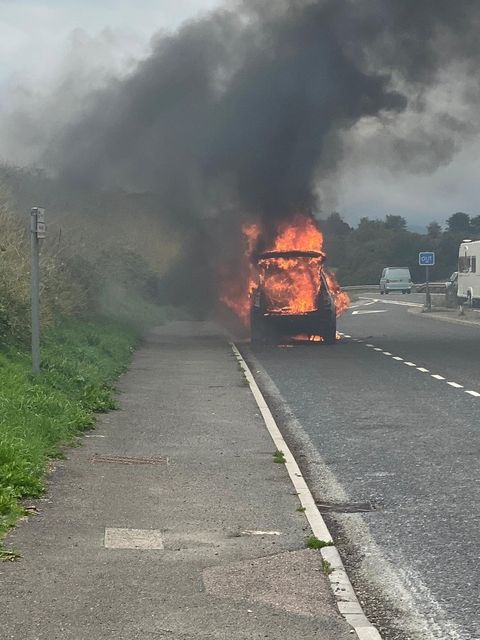 Worst start to a surf trip ever! Photo Luke VanMeter
"First smoke starting coming out of the exhaust, then it quickly spread to the engine.' said Luke
'We got out of the car and Theo said "What about the surfboards?" I tried to undo the knots at the back to get them off, but then saw they were on fire and already ruined. So we just had to step back and watch."
At this point Nath passed the distraught pair, but was travelling too fast to stop. Obviously being a surfing dad ( to Ashton ), he knew how much the boards and holiday would mean and decided to give the grom a spare board he had.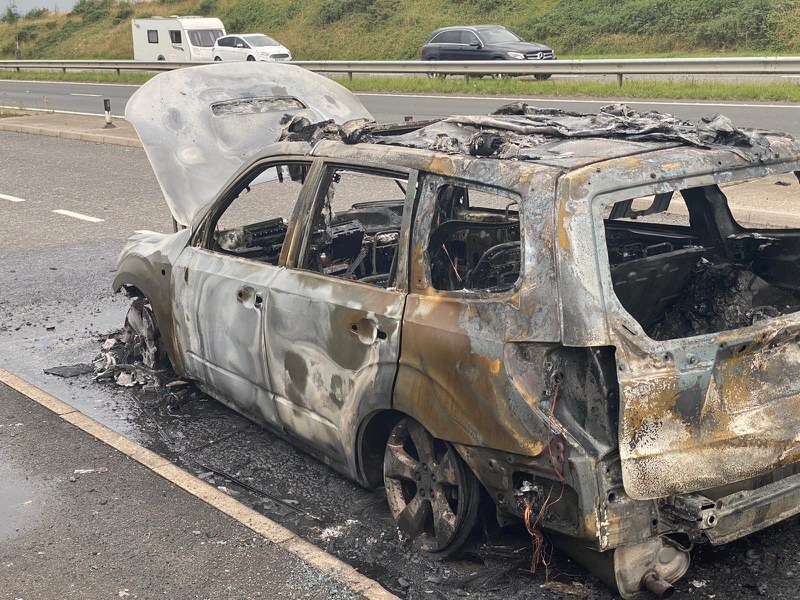 Not even Theos Torq was going to survive this…
After posting on social media and getting in contact with Carve the post went viral right around Cornwall, with thousands of people sharing the post. Surfing members of the Devon and Cornwall police and fire service also tried to find out more details.
Cornwall Live, Radio Cornwall also picked the story up and published the post.
Unbelievably last night and eary this morning Nathan and Carve were contacted by friends of Lukes!
This morning, Sunday 22, Nath met Luke and Theo and presented both with boards in Gwithian car park. They were stoked! Having lost everything they had now have the the most important things – surfboards- to carry on their hol!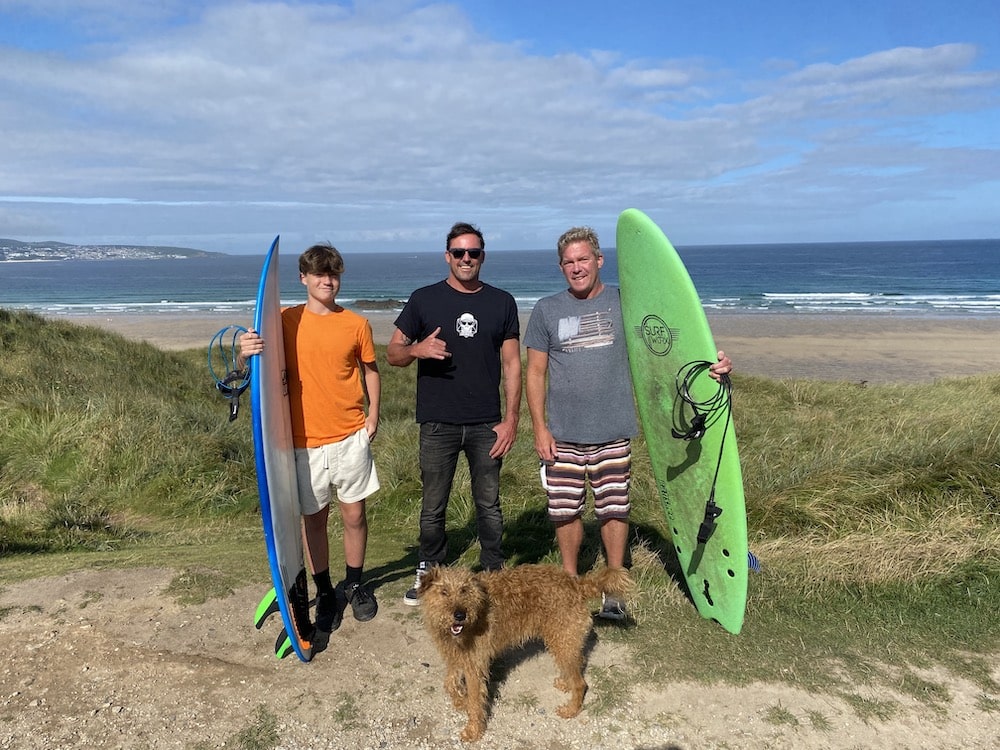 Legend Nath with Theo and Luke. Photo Steve England
Nath – legend, so stoked you were passing. What an extremely generous thought and action. Free set wave down the Lev next time it's on and a few bevs in the Mussel Shoal for you I reckon!
Cornwall and Devon police, fire service and everyone who shared the post thank you so much for your help!
To the AA operative who apparently advised the dad that "They are not a taxi service" and couldn't pick the pair up… Really? Think you owe someone …
Nath shredding. Give him a follow on his Insta @nathanphillips321 !