From the G-LIDE Series of G-SHOCK extreme sports watches comes a pair of new models that add night surfing designs to the GBX-100.
This new model comes with the ability to display information required by surfers (high tide and low tide times and levels), and to use a phone application for simple selection of one of approximately 3,300 locations around the globe.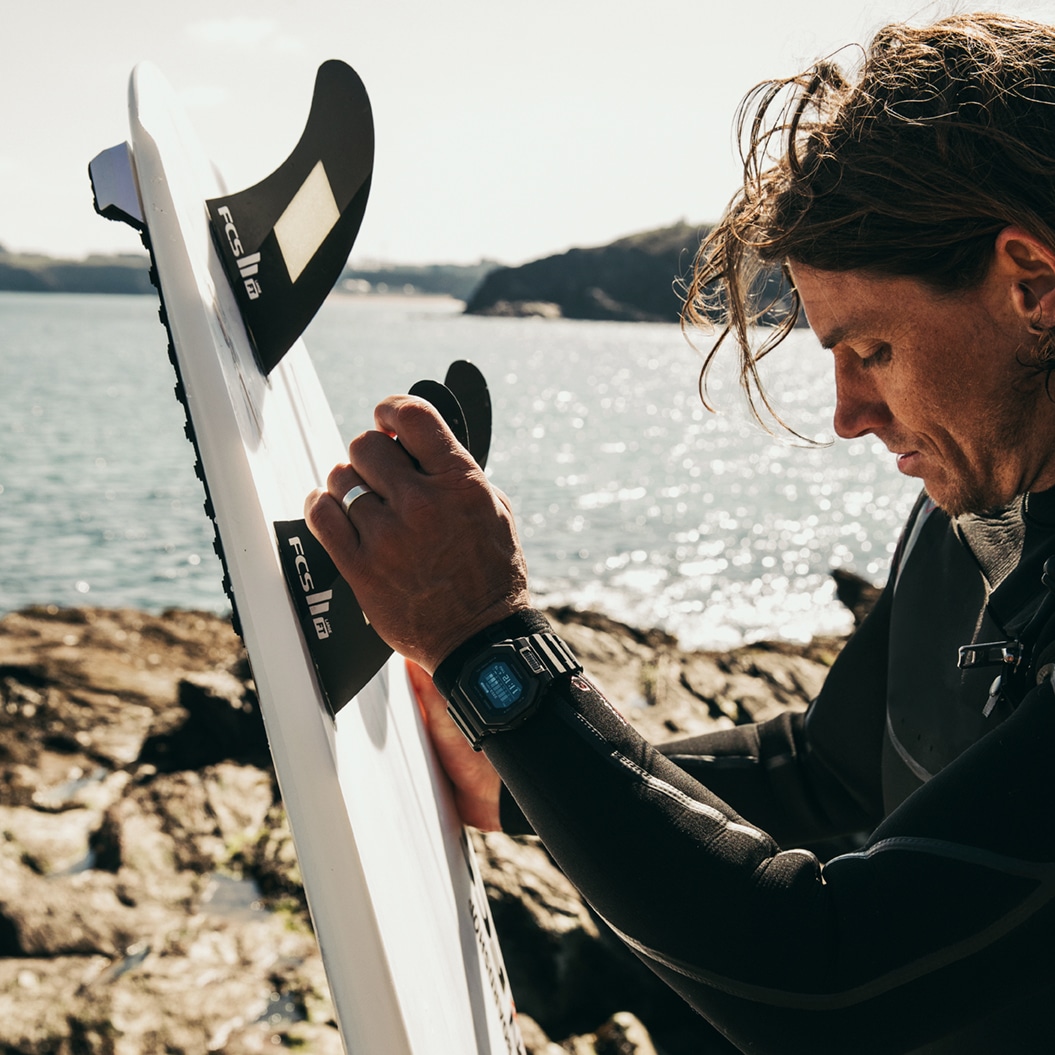 A high resolution MIP LCD enhances readability, and enables display of tide graph, moon data, high tide and low tide times, tide levels, and sunrise and sunset times.
These models have a guard structure that withstands impact from above, below, left, and right, making them the perfect choice for wear while surfing.
The bezel is composed of a combination of resin and metal, with stainless steel for the bezel top. The bezel combines hairline and honed surface finishes to create an elegant look.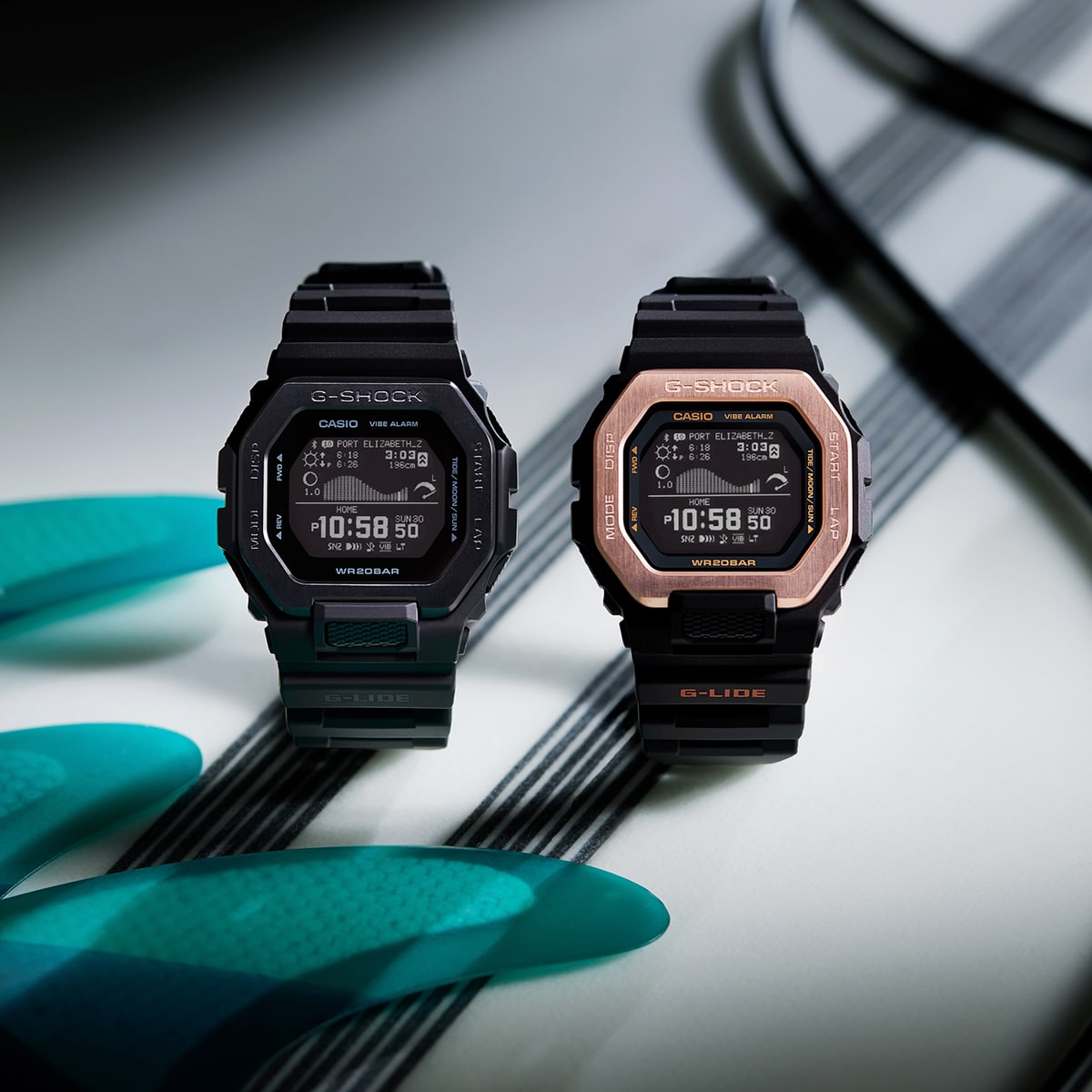 About G-Shock
Built from a mission by creator Mr. Ibe to create the unbreakable watch, G-SHOCK is the watch that stunned the world with a concept for toughness that defied conventional watchmaking logic. Launched in 1983, G-SHOCK creates technologically advanced watches that can resist gravity, freezing temperatures, high water pressure and magnetic fields, watches built to last forever through a constant pursuit of toughness.
Available for £159. See the new G-LIDE GBX-100NS and the full G-SHOCK collection at g-shock.co.uk / @gshock_uk