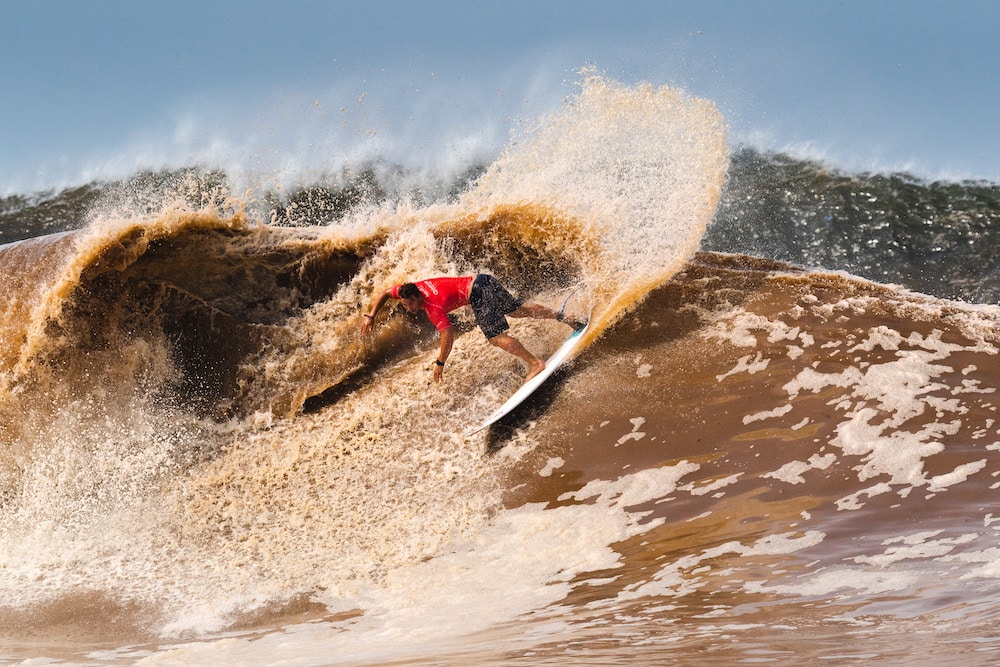 Luke Dillon though to repecharge round 6 with convincing win.
Stan Norman out in repecharge round 5 despite scoring highest wave the heat. Couldn't get a back up.
G Man goes out out in repe 4.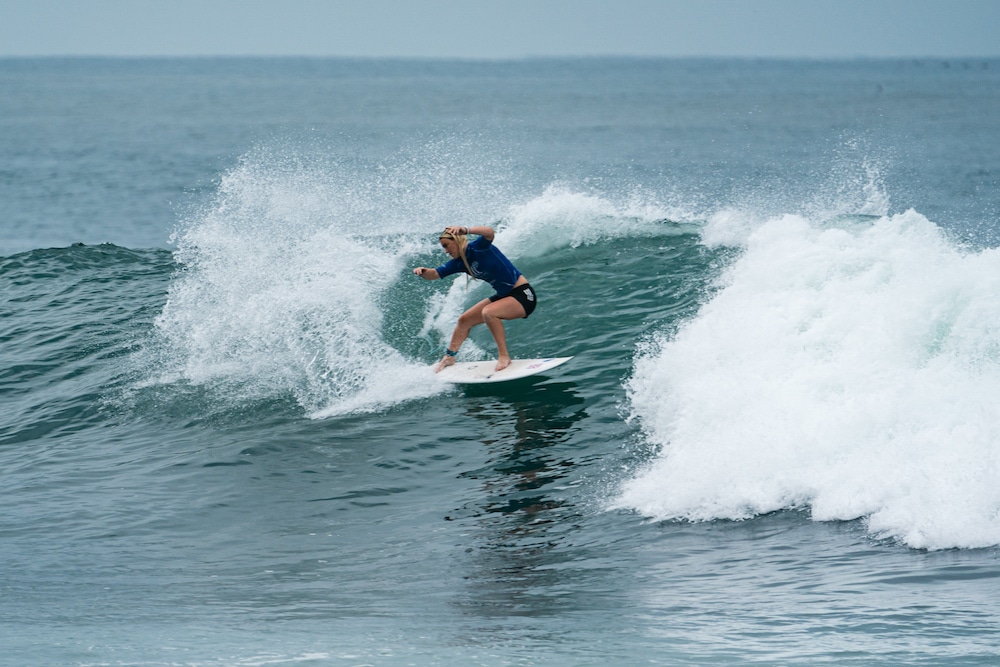 Ellie Turner goes out in a close heat in repecharge 5.
Lucy Campbell goes out in repecharge 4.
Harry Cromwall appointed Carve Cultural Ambassador leadership role at the bar for the rest of the comp. No pressure… Or budget from us..
Day 5 of competition narrowed down the field of Olympic hopefuls and Gold Medal contenders at the 2021 Surf City El Salvador ISA World Surfing Games.
Through five days of competition the world's top National Surfing Teams have been vying for the final 12 spots for Tokyo 2020 – 5 for men and 7 for women.
Many surfers remaining are looking to become the first of their country to earn an Olympic spot. These include surfers from Indonesia, Panama, Germany, Spain, Venezuela, Nicaragua, Chile, Mexico, Uruguay, Canada, Great Britain and Argentina.
Meanwhile, other countries are looking to bolster their Olympic squads and reach the maximum of 2 men and 2 women. This includes countries still with athlete spots to fill such as France, Japan, Costa Rica, Israel, Peru, New Zealand, Portugal, and South Africa.
Team Australia's Sally Fitzgibbons and Owen Wright, both of whom have already secured Olympic slots via the 2019 WSL Championship Tour, put on standout performances in the Repechage Rounds of Thursday. Fitzgibbon's heat total 17.5 and Wright's total of 16.26 were the highest of the day among the women and men, respectively.
El Salvador's Bryan Perez remains the final Olympic hope for the host nation. Perez advanced through two Repechage Rounds to keep the dreams of his entire nation alive.
Argentina's Lucia Indurain put on a memorable performance in Main Event Round 4, winning the heat to send Australia's Stephanie Gilmore down to the Repechage Rounds.
Isauro Elizondo looks to become Panama's first Olympic surfer
Panama's Isauro Elizondo continued his strong surfing to remain unbeaten in the Main Event. Elizondo dreams to become the first Panamanian surfer qualified for Tokyo 2020.
"It feels amazing to move into the next round," said Elizondo. "There are a lot of emotions and tension. I'm so happy but still there is the pressure thinking about if I don't pass heats. Those emotions will always be there between heats and in the water.
"I expected to get this far at least in the event. I've been training hard, waiting for this moment. I don't have a coach, but I have my dad and my mom in my corners. That's all I need to move forward.
"The feeling of coming back here to the ISA and competing with all these countries is amazing. It brings me a lot of joy to see everybody united once again. It's great to see that we can make it through this pandemic, and we can make a better world through surfing."
Provisionally-qualified Olympians surf to secure slots
Aside from the Olympic hopefuls, the fifth day of competition featured strong performances from surfers who had provisionally qualified via the 2019 ISA World Surfing Games and Lima 2019 Pan American Games.
Morocco's Ramzi Boukhiam, Peru's Lucca Mesinas and Daniella Rosas, and Japan's Shun Murakami are all looking to add ISA individual Gold to their list of accomplishments.
"My first goal is to qualify in the World Surfing Games — get one of the 7 slots," said Peru's Rosas. "I am really happy to make my heat and be in round five. I am happy with how it's going.
"This is my first competition since the start of the pandemic, so I am a little nervous. At the beginning the thought of returning to competition in an Olympic Qualifier was causing anxiety. Then I talked to all my teammates and they calmed me down. They helped me focus on my surfing and make heats."
Japan's Shino Matsuda, who earned a provisional continental qualification slot at the 2019 ISA World Surfing Games, bowed out of the event in the Repechage Rounds. That now puts her in a position where her two teammates, Amuro Tsuzuki and Mahina Maeda, could potentially qualify in the 2021 World Surfing Games and take precedence over her provisional slot.
Olympic dreams come to an end – for now
Among the top names to drop out of the men's competition on Thursday were 2017 ISA World Surfing Games Gold Medalist Jhony Corzo (MEX) and 2014 and 2016 World Surfing Games Gold Medalist Leandro Usuna (ARG).
Argentina's Usuna finds himself in an unusual situation where his qualification potential lies in the hands of two Peruvians. If Peruvians Alonso Correa and Miguel Tudela could qualify in the event, then that would take precedence over Mesina's slot earned with Gold at the Pan Ams in 2019, therefore opening up a slot for the Pan Am Silver Medalist Usuna.
The race for Team Gold Surfing World Champion
After five days of competition just three teams remain with 5 surfers remaining in the event: France, Japan and Peru. Each team has surfers hungry for Olympic qualification and will make for a tight race for the overall Team Gold.
Teams USA and Brazil took a big hit in the team rankings as several of their athletes decided to leave the event. The surfers that qualified for the Olympic Games, from the 2019 World Surf League Championship Tour, had an obligation to surf for their National Teams, which they fulfilled. Some chose to leave the competition, despite the disadvantage their departure gave to their team in the overall ranking.