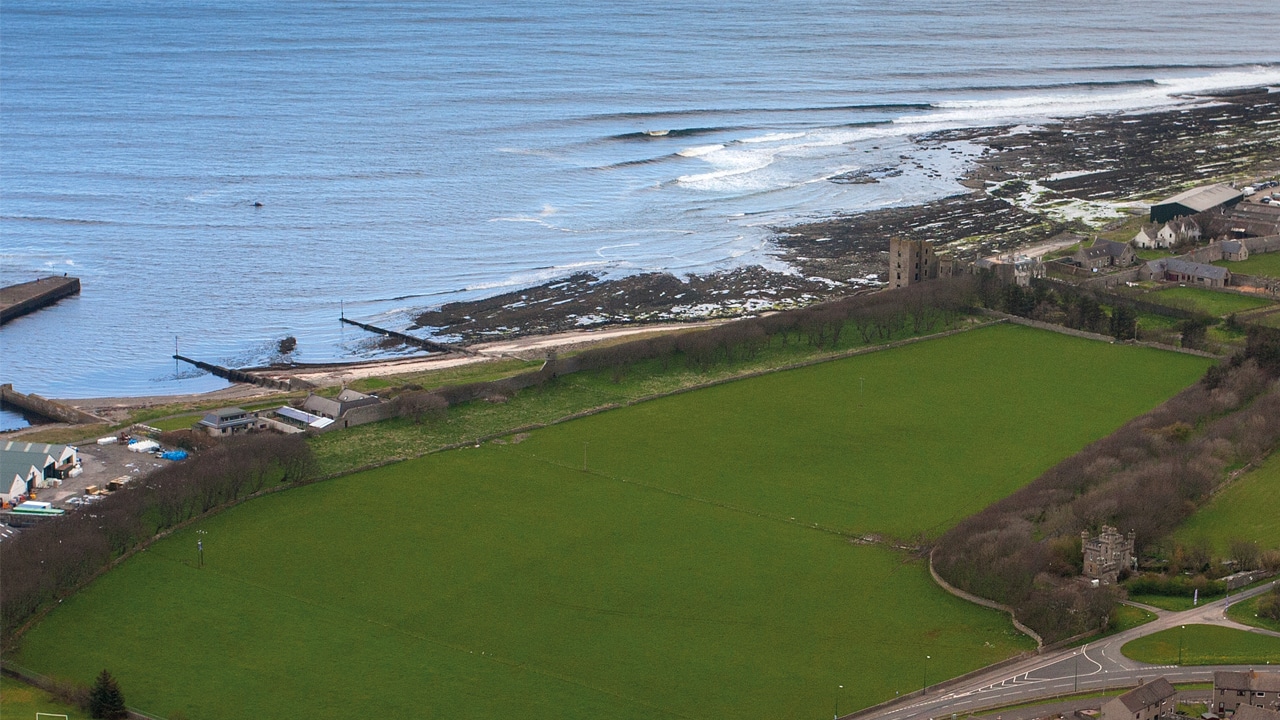 The Scottish Surfing Federation (SSF) has confirmed today that the postponed qualification event for the GB Surfing Team (who will go to the Olympic qualifiers in May) due to take place last year, has been given the green light by authorities to take place in Thurso on Saturday 10th and Sunday 11th April 2021.
The event will bring the home nation surfing federations of England, Scotland and Wales together as their surfers (4 men and 4 women from each federation) battle it out for the 6 spots on the GB Team going to the Olympic qualifier in May ahead of surfing making its long-awaited debut at the delayed 2020 Tokyo Olympics this summer.
This special event, the first time it has taken place in Caithness since the 80s and the first time the event has been back in Scotland since 1992 will be hosted by the SSF with support from the local North Shore Surf Club. It will be one of the first events to take place this year as part of Scotland's Year of Coasts and Waters 20/21.
The event will follow Government guidance and will be subject to very thorough and stringent Covid-19 protocols.
This elite sport event which is part of the 2020 Olympics qualification pathway will be closed to spectators but the surfing action will be broadcast via a live stream on the Scottish Surfing Federation's website: thessf.com
Jason Simpson, chairman at the Thurso based North Shore Surf Club said: "The event is a welcome boost for our newly built surf club hut at Thurso-East as the revenue provided from the Scottish Surfing Federation for the use of the facility at events like this is important for the building's upkeep and maintenance. We are also very proud to have so many NSSC athletes represented on the Scottish team and are excited to see if any of them can make it onto the GB Olympic Surfing Team."
Paul Bush OBE, Director of Events at VisitScotland said: "We are delighted to be supporting the British Surfing Championships & British Cup as part of the Year of Coasts and Waters 20/21. Scotland offers the perfect stage for sport and the Thurso coastline will provide a dramatic backdrop to this Team GB qualifying event."
William Watson, president of the Scottish Surfing Federation said: "This event would not be possible without the support of our main sponsors who we would like to give a huge thanks to: Highland Council, Caithness & North Sutherland Fund and EventScotland as part of the Year of Coasts and Waters 20/21.
Event Organiser, Pat Kieran MBE, said: "This event will be unlike any other in previous years with the new normal we are now living in. However, we are delighted to be able to offer surfers across the UK this opportunity and have been working very closely with the SportScotland Institute of Sport who are guiding us through the very stringent path for government approval to allow this to happen."
Iona McLachlan, who is the current Scottish Women's Champion and the owner of local surf school North Coast Watersports based out of Dunnet, said: "It has been a real shame that other surfing competitions have not been able to go ahead due to Covid, so it will be really exciting to get the chance to compete again."
Andrew MacKay of the Pentland and Caithness Collection Hotels, said: "SSF events have been hosted at our hotel annually for the past few years, so the return of competitive surfing to Thurso; albeit a smaller event with many restrictions; is a welcomed boost for our businesses and we look forward to looking after the travelling elite surfers that will participate, whilst also ensuring they are Covid safe and fed, whilst being able to adhere to the sporting quarantine rules throughout the competition until their departure."