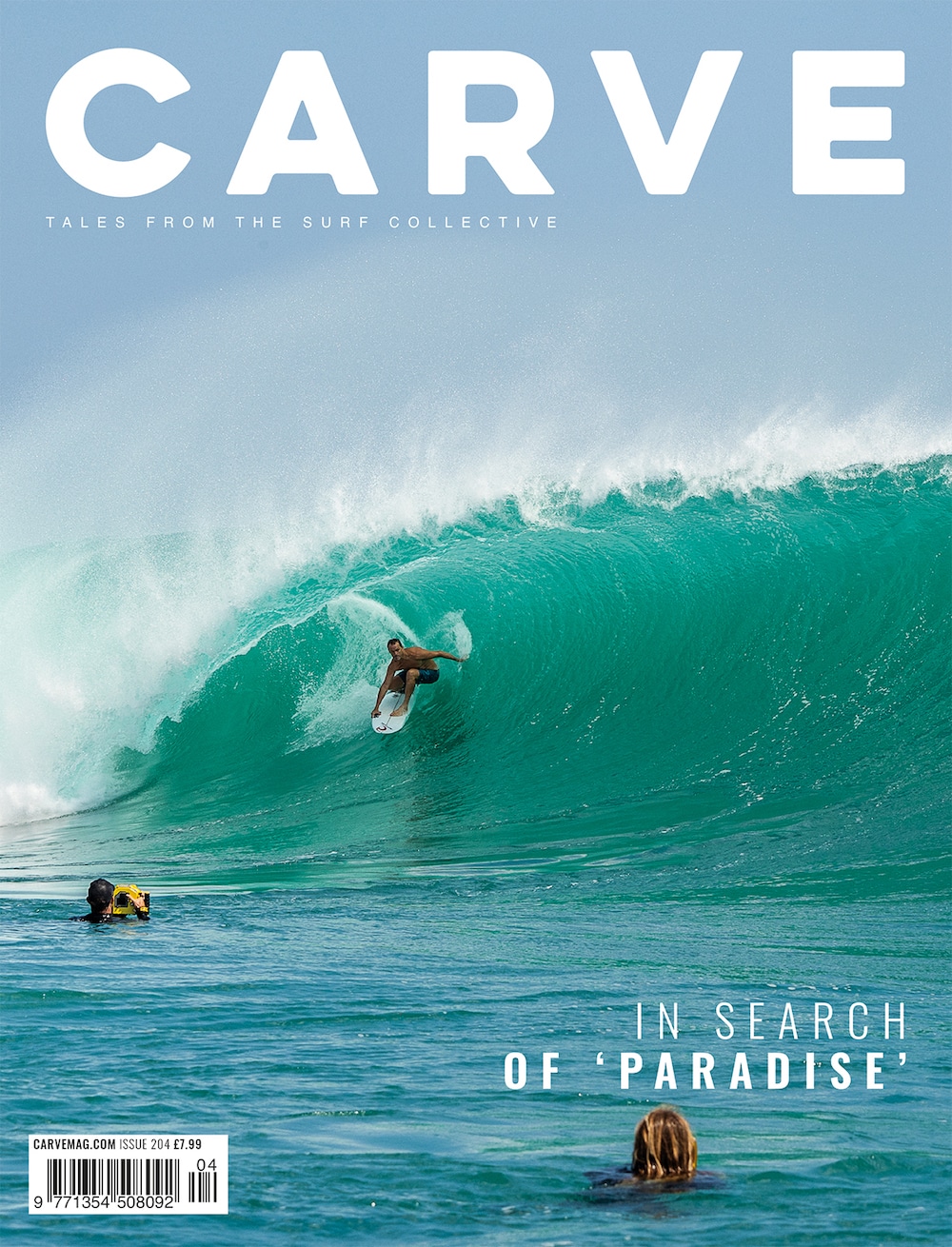 SUBSCRIBE HERE AND GET THE NEXT ISSUE DELIVERED TO YOUR DOOR
On the cover: James Hendy, Padang
James and I go way back to our grom days of Porthtowan and chasing surf comps around UK and Europe with a not so crack team of 'athletes'. It was pretty bloody funny. All our young lives we were told POMS couldn't surf, which may have been true in two-foot slop. But in heavier juice in Indo and beyond, everyone in our crew did their best to disprove this myth. In our minds we were repping ourselves, our crew, Cornwall and the UK.
So now we are way down the track and James has found himself running the Padang Cup in Bali. The last comp Padang was pumping, and with a 20-minute break before the final, James tells the crew that he is going out to grab a quick one. I mean, when you're the boss and it's your comp, what else are you going do? In return the crew lambast him with usual: "POMS can't surf." Unbowed, James borrowed Wilko's spare board and paddled out in front of the packed cliffs… Banter continues from the channel. A bomb is approaching. James paddles in, takes off, get absolutely slotted, flies into the channel and fires off a double-fingered salute.
So the reason for the cover is this. All his life James chased a dream. He fought against sewage pollution with @surfersagasintsewage, got British and Irish groms sponsored and sent them on amazing trips with RipCurleurope . BUT more importantly when he got the opp, he used his position to pull rank and surf Padang solo. And when that bomb came through he went hard, got pitted and stuck it to the doubters. And if that isn't reason enough for a cover, I don't know what is.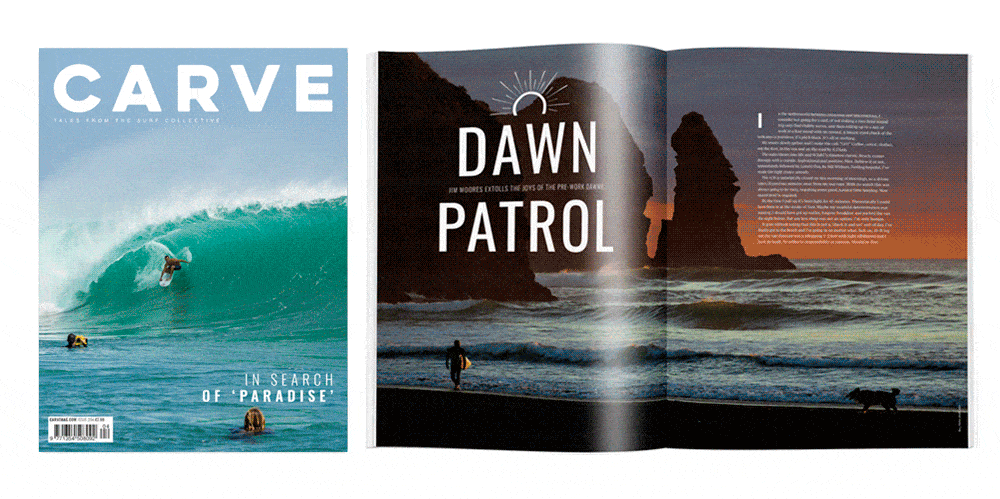 This issue is full of addicts: Wales' finest young competitive surfers, PLD and Logan, who are up at dawn every day and chasing dreams, no matter the conditions. James Hendy, who has always worked to surf, starting sanding surfboards under a tarp, but has ended up living on the Bukit as a surf brand executive. Jack Johns, surf stoked grom who is now a regular Condé Nast cover shooter. Al Mackinnon, whose job is it is to try and encapsulate inspiring surf travel. And of course, the British and Irish surf photographers who capture moments that burn like super novas in the sky maps of our lives.