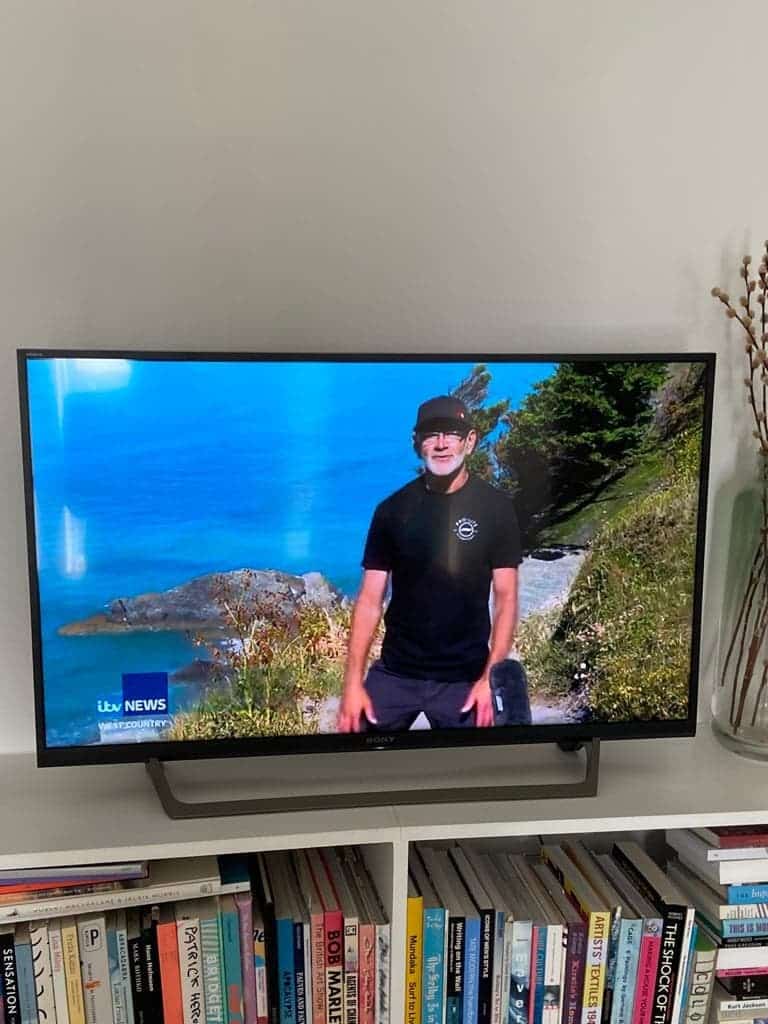 John Copely on ITV news after the rescue of six people at Whitsands, Cornwall 27 May
Quick actions prevented a multiple tragedy on Cornwall's south coast on the 27 May.  
"Myself and good friend Benny Smith were just about to walk back up the cliffs at Main Beach (Whitsands) after day surfing when Benny stopped to put his shoes on," recounts surfer and rescuer John Copley.
"I turned around to have a look back at the beach and saw three to four heads in the rip going backwards out to sea. Luckily Charlie Gillet, one of the unemployed lifeguards, was walking towards me so I told him to grab a board (fortunately three soft boards where resting on the wall ). Benny and I grabbed the other two and followed him. Charlie's brother Beau Gillet was up on the cliffs had seen things unfold so he phoned the Coastguard who launched the Plymouth and Looe lifeboats. 
"Charlie, Benny and I entered the water between the rocks into the rip current and made our way to the patients. But when I looked into the beach I could see there were two more people in the rip including a mother, fully clothed, making her way out to one of her children. I shouted at her to stop and luckily she heard. 
"Charlie went to the furthest patient and secured him and one other. Benny went to assist him while I picked up a third person. Then we paddled them into the beach where a couple more people had been assisted in. 
"Beau had seen that all was under control, stood the lifeboats down, then he assisted with checking all patients where ok and hadn't taken in any saltwater as there can be a chance of secondary drowning. 
"We also checked on them later and shock was setting in but overall they were all ok."
We sent the lads some Offshore Pilsners courtesy of Sharps so they can have well deserved beer after work in the summer sun. Which hey did last night!
If you want to help fund equipment for lifesaving communities you can donate here.