99% of lifeguarding is preventative – experienced water man and women setting safe bathing areas, keeping craft away from swimmers, offering advice just keeping an eye out for everyone. In a weird contradiction a beach with very good lifeguards very low incident figures, yet accountants judge dangerous beaches on incidents that have happened… Figure that one out…
When incidents do happen they happen quickly and they are life threatening. The Atlantic does not take any prisoners. The worst kind involved children. They are having fun one minute and swept off their feet the next. Panic sets in. Any incident with under 18s is harrowing, but things can get much worse as parents instinctively try to help. Many many tragedies occur when parents drown entering dangerous waters to help their kids. It is devastating. Sennen Voluntary patrol saved four children and prevented such a sad occurance days after they set up. This is their story.
"We realised very quickly after the tragic events of the May Bank Holiday that we couldn't wait around or rely on others to keep our community safe at the beach.' says Pete Gael. "A group message and a joint commitment was all it took."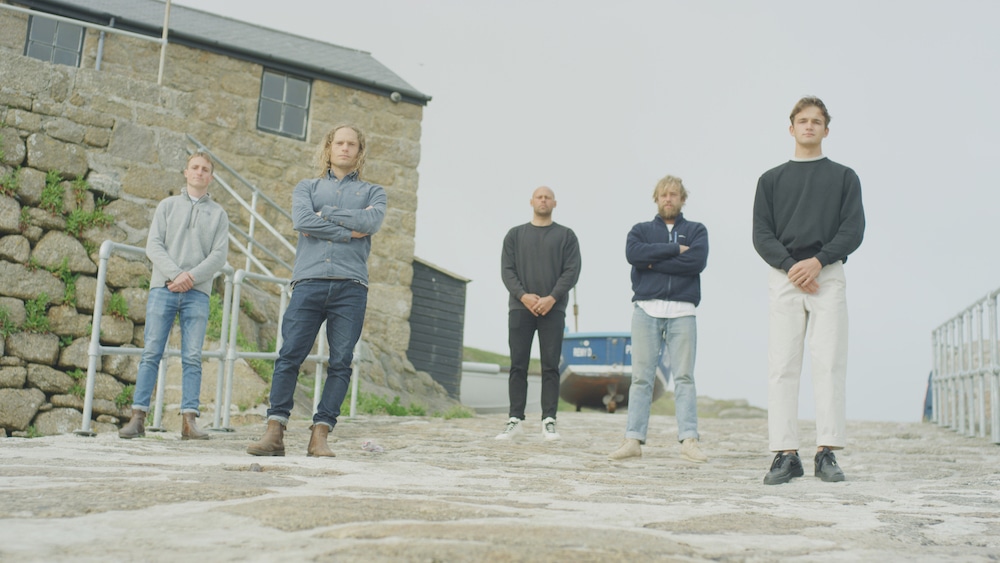 Harry Hoare, Mike Lay and Pete Gael decided to provide a voluntary surf patrol on their local beach of Sennen for the rest of the week and the weekends thereafter.
They soon discovered the breadth of community support for their voluntary actions and desire for a professional lifeguard service to be reinstated on the area's beaches. The local surf schools/surf club donated rescue equipment. Friends, surfers and unemployed lifeguards turned up to join the patrols. The beach cafe provided everyone with food.
There were a number of incidents and rescues in that first week. Including the dramatic rescue captured on camera of four local children stuck in a rip current.
"Drowning happens quickly and it happens quietly, in this instance as the volunteer patrol was packing up.' Says Pete Gael, "We all felt it afterwards – the volunteering our time and skills was immediately justified.
"What started as a reactionary measure to stop more people drowning on the coast turned into something more powerful. A celebration of lifesaving and surf culture. Despite being forced into unemployment and feeling undervalued  – we demonstrated our commitment and skills to the community. In doing so we reclaimed our beach and a made a powerful statement about community action. Up and down Cornwall, others made similar commitments to their local beaches, serving to amplify the call for comprehensive lifeguard provision for our coastal communities."
On 26 June a father died at Porthcurno beach around the corner from Sennen. "He went into the water with his young son and sadly didn't come out alive." said a spokesman.
The beach would usually have been lifeguarded, but the deployment was postponed. It was a tragedy that had been predicted and could have been prevented.

Cornwall Air Ambulance and Coastguard Search and Rescue helicopter at Porthcurno (Image: Lynn Batten)
We sent the Sennen Volunteer crew some Offshore Pilsners courtesy of Sharps so they can have well deserved beer after work in the summer sun.
If you want to help fund equipment for lifesaving communities you can donate here.