If you've got the new issue of the mag you'll have seen that our winner for our writer's comp last year was Pat Rowhan and his Insta Apocalypse piece (from issue 196). You can read it below and see how to submit for this year's comp below that.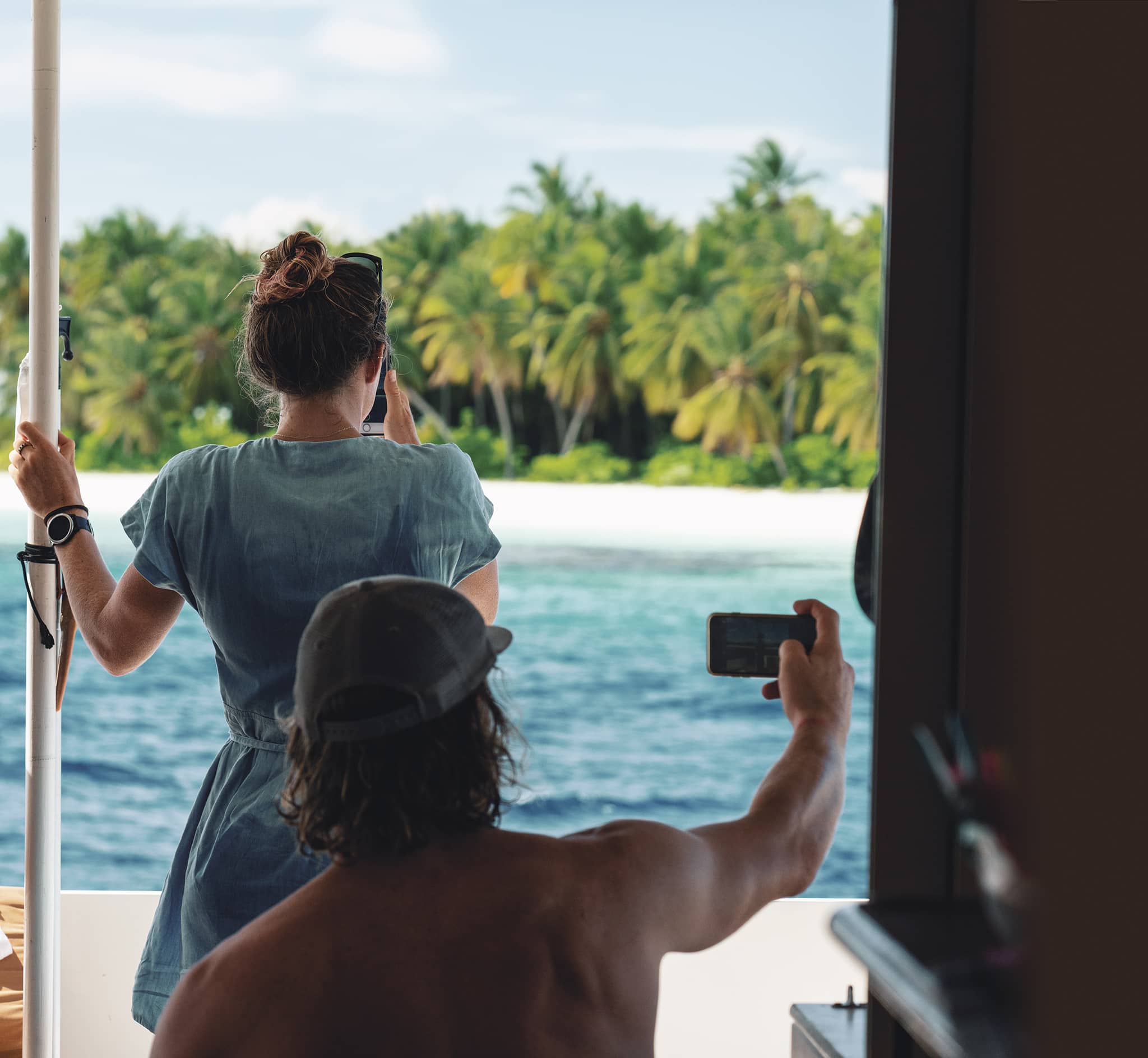 INSTA APOCALYPSE by Patrick Rowhan
It was a crisp, winter's morning when the pair embarked on a dawny. They had been frustrated that their previous vlog posts were in crowded lineups and they wanted to give their fans and followers a glimpse of being in tune with the ocean and nature. They'd need three cameras to achieve this.
Jed had filmed the moment he had awoken Kayla, shaking her shoulders in the dark while giggling – classic clip he thought. And Kayla had filmed Jed packing the truck and making the flask of coffee – excellent content she thought.
They had 50k subscribers on their YouTube channel and five times as many Instagram followers. Things were going pretty well. Until that morning, the world ended that is.
They approached the car park overlooking their home break, it felt strange arriving in the dark, and they didn't recognise the area lit with the headlamps for this reason. Their spirits were buoyed by the fact that their vehicle was the only one present. They rushed to get ready, Kayla was constantly taking photos, the flash helping Jed see his kit, he'd leave the drone footage for sunrise.
The surf forecast was mellow, but it sounded bigger as they waded up to their waists tentatively before jumping on their boards. Their senses were heightened, the crashing of the waves on the shore echoed around the bay, and they could make out where the peeling whitewater would intercept them. It was invigorating as they ducked and rolled, but they lost that moment as they scrabbled to switch their cameras on to start recording. They spoke to each other in their vlogging voices (something they were unaware of) to set up the scene for their prospective viewers.
Kayla and Jed had surfed competitively as groms, but they had lost interest pretty quickly once their social media profiles began to 'blow up'. And as a couple, their popularity as "surf lifestyle" influencers flourished and afforded them a jet-setting existence others could only envy.
Once out back, Jed splashed Kayla in the face, and she laughed and sat up – great clip they both thought.
They sat together and began to film the script they'd discussed the night before. They talked about having the whole bay to themselves and panned along the horizon and then back to the beach. The emerging sunlight was starting to give texture and composition to the silhouetted hills and headlands. All alone they'd hoped to feel at one with nature, but they weren't feeling any different – not that they'd admit that to each, or the camera.
Their filming stopped abruptly as a blinding light brighter than the rising sun immediately took their attention to the sky, and in a moment of total disbelief, a meteor broke through the Earth's atmosphere.
In a split second, the flaming rock of destruction lit up the landscape like the midday sun and hurtled towards their hometown. The explosion was immense, and parts of the hills and cliff were tossed into the ocean like skimming stones.
Kayla and Jed dived under the surface and swam deep, the fire lighting up the sea bed and debris shooting through the brine. They both dropped their cameras in their panic to stay underwater.
When they came up, they saw a shoreline on fire, the headlands aflame too, and houses flattened. The smoke billowed thick and black over the hill from where their town used to be, and that's when it dawned on them that everyone they knew would be dead. Even their beloved Cockapoo Kerouac was gone.
They held onto each other while slumped over their boards and sobbed. They sobbed for almost an hour before Jed suggested they paddle back in to find survivors.
As they paddled together the first of a set wave arrived, it was still shaped perfectly clean, but the water colour had changed, and the face of the wave was filled with sticks and branches. Jed caught the wave, but Kayla missed it so paddled into the next wave,
There was no point in staying prone, so they both popped up on their respective waves and worked the face. Jed bent his knees and pumped to make the first section then he put in a big sweeping carve, the rail digging in and sending a plume of spray behind the lip. A strange feeling of exhilaration took over him. Kayla felt it too as soon as she walked up her board to grasp the toes of her right foot of the nose of the board, the board sped up in the pocket, and she shot along the face only thinking about the positioning of her feet and enjoying the ride.
It was the first time they'd surfed a wave in over ten years without photographing or filming it.
They both worked their waves to the shallows and rode the whitewater onto the scorched sand.
'Surfing makes us one with the ocean. Everything else is just noise' was Kayla and Jed's Instagram bio.
It's just a shame that it took the end of humanity for them to remember this.
---
ENTER THE 2020 WRITER'S COMP
We ran a Writer's Comp across our 25th anniversary year in 2019 and every issue ran a story from a fresh writer across all kinds of topics. The stories were illuminating, honest, funny and added a great mix to the mag.
So we're happy to say we'll be running it again in 2020. Articles are best at between 400 and 1000 words so we can run over a single or two pages upfront. Anything goes as long as the piece works in the context of a surf magazine. Check last year's issues for a flavour of what was submitted.
As for who won the title for 2019?
Take a bow Patrick Rowhan (@curled_in), Insta Apocalypse was our favourite of the year. A timely tail of social influencers, the 'look at me' generation and urging folks to look up from their devices. Check out issue 196 for his thought-provoking submission.
There'll be a prize back of Orca books, a mag subscription and some gear winging it's way to you. And of course, an open invitation to send more words in.
So there you go get your thinking caps on and get writing. Email your entries, preferably as a Word document or in Apple Pages, or even in the body of the email, no pdfs as they're totes annoying, to surfwriterscomp@orcasurf.co.uk small print below.
Rules for entry
400-1000 word articles are ideal. We can't respond to all emails, because we get loads, but you will get an autoresponder confirmation for each story. By entering you consent to Carve running your submission online and in print. We will double-check spelling and grammar so don't be too nervous about submitting work. There is no cash alternative to the prize or reimbursement for submissions published or unpublished. You can enter six pieces of work over the year. Carve editors will pick stories to run on-site and in the magazine and their decision is final.