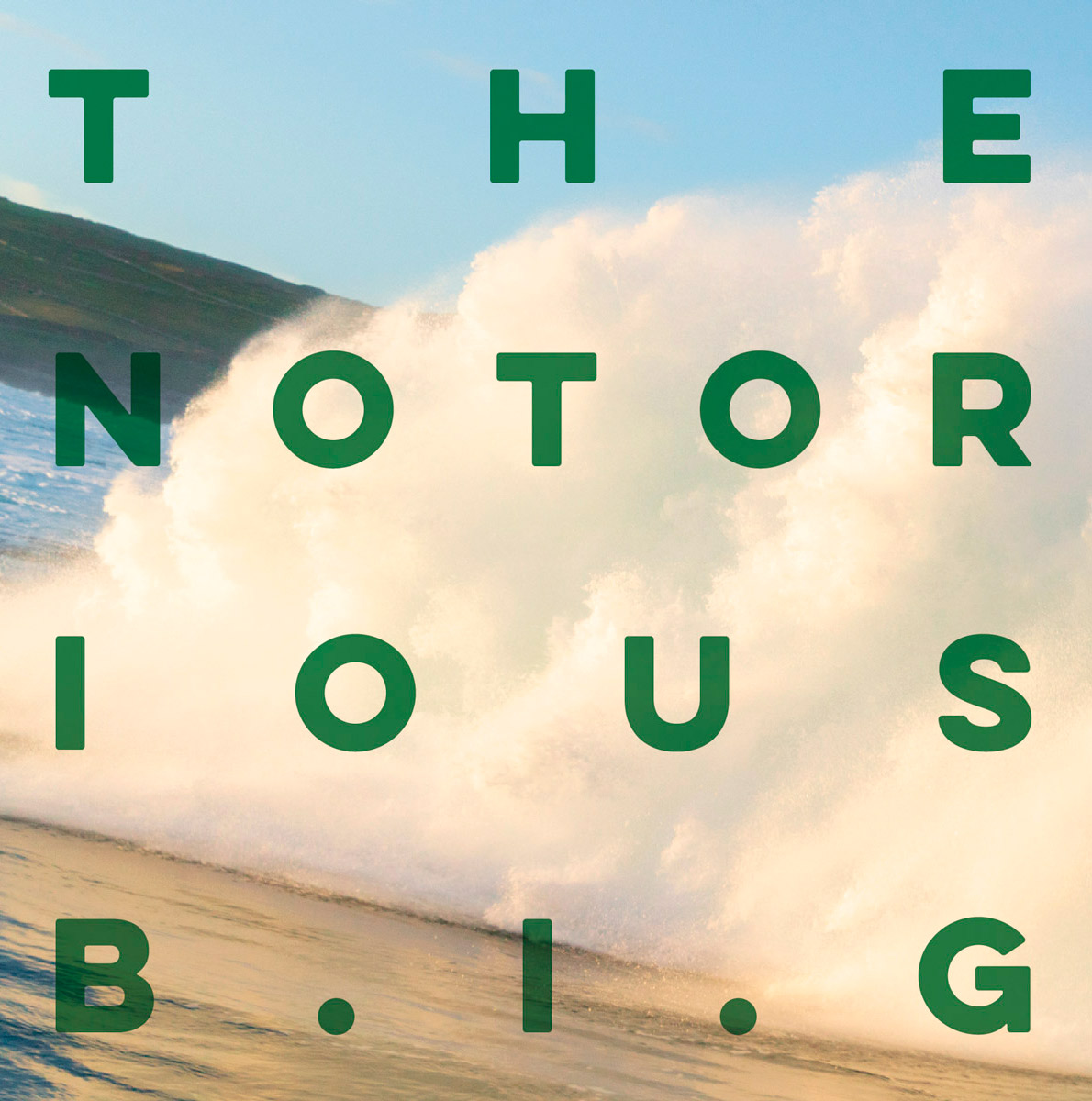 In the life of Carve we have seen the definition of 'big waves' change completely. 25 years ago none of the waves in this article were being ridden. In fact there were a handful of big wave spots ridden outside of Hawaii. As we head into another winter we ask some of Britain's and Ireland's best watermen what it takes to take on waves like Mully, Aileens, Rileys and Nazare. We speak to Tom Butler, Tom Lowe, Peter Conroy, Conor Maguire, Ollie O'Flaherty, Andrew Cotton and get the lowdown on what big wave riding means to them and what it takes to tackle monster surf.
Interview by Steve England Photos Redbull
What training have you been doing through summer to prep for winter? When does your prep usually start? Have you got a daily routine?

My first type of training is the daily stuff. The last few years of my life have been a significant learning curve in surfing and in my personal life with mental health and the thing that has improved my quality of life is meditation and mindfulness. This helps me to train harder and focus on my life, day by day and to be my best. A healthy mind makes me want to be stronger and fitter, so I start there. Headspace app for 10 to 20 mins a day, some basic movement and yoga and Wim Hoff is my staple. Outside that, I add in my cardio with two 5- a-side football games and two bike sessions weekly.
Ollie O'Flaherty
I don't have a training routine at all. I have trained all my life to be able to do what I do in big waves. I kind of just top up what I have trained to do. I grew up a competitive swimmer from the age of five and as a lifeguard from 14 onwards, so getting wet and knowing what to do In heavy water was something I grew up doing. I still swim now, mostly in the ocean. And go SUPing and take the ski out to train as much as I can. But being a new dad has my time full now. I'm always ready for some fun in the big surf. My mind is always prepared. So I'm ready.
Peter Conroy
The last couple years have been somewhat different as I've been recovering from injuries, both with my back and knee rehab I've been concentrating on good movement, lots of yoga trying to maintain strength and length. Single leg balance using a Bosu, squatting, hopping, jumping single leg as well as a gym strength program focusing on legs. I love the road bike for cardio, and if I have access to a good pool, I'll put in some swim time. I usually do breathing and breath holds for recovery and relaxing, mixing it up with different styles, holding on out-breaths and nose breathing.
Andrew Cotton
I find staying in good shape is easier than having a start date for training and preparation. If I stop training for a month, or so I feel it's a lot harder to get back where I was fitness-wise than it is to maintain a good level of fitness. Throughout summer, I try to hit the gym at least three times a week and surf as much as possible. I work a lot in summer, and so I have had quite a good routine going. I get up at 6.50am , do a light stretch, make a cup of lemon and apple cider vinegar tea to kick start my metabolism and then cycle to work. After work, I'll either go surfing or hit the gym, followed by a quick swim in the sea. I'm lucky to have friends that are outdoorsy and into keeping themselves in good shape (around drinking Guinness of course) so there's usually always someone to train, surf or hike with.
A week in the gym will usually consist of bodyweight training (callisthenics), where I'll focus on a different part of my body each session. I often go more than three times a week, and when I do, I'll make sure I have one intense session with low reps and weights. I prefer to train with my bodyweight though as it is more specific and trains the muscles we use for surfing. It also means you don't get stiff, which I feel prevents injury.
Stretching and yoga are also a must and good for preventing injury. I find yoga is excellent for focusing on your breathing too, which is beneficial for surfing heavier waves. Breathing properly gives your cells more oxygen, which means your muscles can work harder and repair faster. It also helps keep you a little more focused.
Aside from the gym, I love going for a hike or spending time exerting energy outdoors. It's a lot more enjoyable than the gym, and you stay fit without even realising your training.
Conor Maguire
I'm always ticking over but would normally do a minimum of three sessions a week. It is mainly comprising of leg weights, gymnastics based core strength, shoulder and core strength using gymnastic rings, sea swimming, running on the beach and surfing when there are waves.
I stretch every day, typically starting the day stretching with a piece of kit called Stick Mobility. It was given to me by my friend and physiotherapist Paul, and his business is called Move Cornwall. He's helped me out with my mobility and has shown me some unreal stretches. Leading into winter now, I'll start to train five to six days a week. I use a training programme provided by my friend and trainer, Pablo Sisca, and he is an ex-professional gymnast and has a wealth of knowledge and experience. I like to try and slot in training sessions around the sports I enjoy. Keeps it fun and mixes it up weekly.
Tom Butler
I have been on a similar program to most years apart from having Tigerlilly in the mix!
Beach runs, some strength work, yoga, breathing techniques which I've made up over the years, (consisting of diaphragm nose breath; like the yoga breath of fire but with some holds and movement incorporated), and then always spearing, skating and surfing; the staple vibe was flowing throughout my life. We just got back from Puerto, and that's a yearly thing for me. Nothing keeps you more tuned into big waves and big boards than that place!
So no real regime as such, just tuning into where my body is at and building up energy. And always giving thanks for all I've got!
Tom Lowe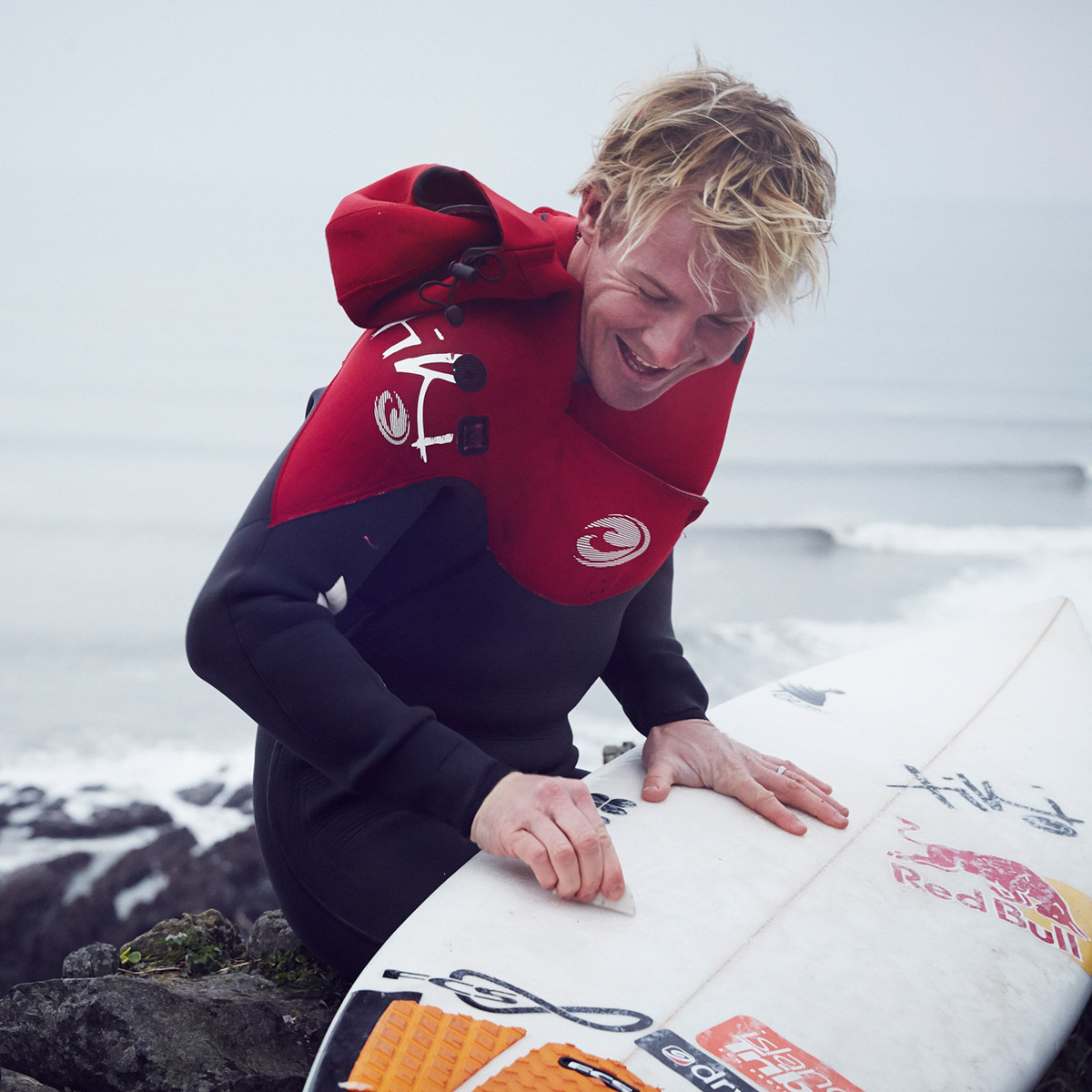 What safety do you brush up on in prep? Do you do the full NARS lifeguard course, any first aid, rescue scenarios?
So as far as safety and first aid, etc. I have my beach lifeguard and basic life support since I was a teenager. I also have done the BWRAG training and do a lot of refreshers with the Irish Tow Rescue club. We have a good safety operating system at Mully, and that's down to Peter Conroy. Feel blessed to have Pete there even when he is giving me a hard time.
Ollie
Yeah, I still hold a NARS qualification, as well as seven years beach lifeguard experience I did for the RNLI.
Cotty
Peter Conroy usually offers a weekend course once a year that anybody can attend, which is extremely informative. He is very experienced in first aid and rescues, so listening to him is an excellent way to brush up on all the knowledge you need to keep your friends safe if something goes wrong.
Last year Peter organised a BWRAG course in Ireland with Danilo Couto through the Irish Tow Rescue Club. The courses are recognised worldwide and are run by legends in the big wave surfing world, so we were lucky to have had the opportunity to attend the course. We were running through different rescue scenarios, had talks from the Irish Coastguards and practised ski rescues. This was all amazing, but it was refreshing to know that Peter had already gone through all of the same stuff with us previous to the course. Peter is as well informed as anybody in the surfing world when it comes to safety.
Conor
I've seen and been involved in quite a few different rescues over the years while working as a lifeguard and also big wave surfing. I have my NARS qualification for running my business Coastal Crusaders and completed the course about 14 months ago now.
If I'm towing with Sebastian, he would almost always on the huge days invest and fly in a doctor from Germany called Axel. Axel's ex-military so is used to seeing shit hit the fan in a high-pressure situation. If Axel can't make it, or sometimes as well as Axel we would work with and hire in for the day, a local lifeguard called Nuno from Nazare.
We practice a lot together to be feeling very well oiled with our rescues on the ski. Practice, practice and more practice is the only way to keep ahead or keep on par should I say. You will never be ahead of the ocean and always have to be prepared for the worse. When it kicks off, it always kicks off fast.
Tom
I was a lifeguard for eight years, so it's second nature when shit kicks off, and the amount of gnarly stuff that's gone down year after year, you stay pretty on your game.
Somehow I've often found myself in situations where I'm on my own, doing CPR or saving someone in the water. Autopilot kicks in and you don't have a choice. I don't enjoy those scenarios, but I am glad to help if I have to.
Lowey
What safety equipment you carry these days? Do you use one vest/two vests? Anything else?
So I do have an up vest with four pulls this winter I was using one with one pull for a few years now. I also have a full-body suit that I use at Aileens and smaller Mully days. Sometimes too much float isn't good because you don't penetrate, so it's a fine line. It's crazy to see these vests come in. In the nine years since I started to surf massive waves, it's hard to believe where it's gone. The first day I surfed Mully I had one vest on not much float, and I got so smashed and was so long underwater, so it's nice to see the tech improve.
Ollie
Safety kit is constantly developing and progressing, I've worked with Tiki over the years who have custom made me float and paddle vests to go under and over wetsuits and since the introduction of the inflation vests I'm always trying whatever comes on the market to see which I like and suits me best. I currently wear a custom Tiki float vest under my wetsuit and a Bluesoup inflation vest over the top. Always have a first aid kit on the ski which will have a tourniquet in it, probably the simplest and most likely bit of safety kit that will save your life.
Cotty
On the big paddle and tow days, I'll wear an inflatable vest. They're a fantastic tool to have. On the 10-12ft days, I like to try and test my mind and leave my vest on the shore. For me, it's a very personal mental thing. Knowing that I can go through a bad wipeout without thinking about pulling my vest and just trusting my mind and body is confidence building. I definitely wouldn't recommend this, and I know if Peter reads this, he'll have a heart attack. When I started paddling Mullaghmore, I didn't use any float vest or anything like that. Sometimes I'd wear an impact vest, but usually, it was just my board and me. It's nice to go back to that the odd time. It feels pure, and when I put a vest on, I have ten times more confidence.
We usually have someone on the cliff with a walkie talkie which is connected to whoever is driving safety on the ski. This is incredibly helpful and ensures the ambulance is called those few minutes earlier than if we had to drive back to the harbour with a casualty. Having a ski available for safety and rescue is invaluable also and makes surfing big stuff so much safer. Without a ski on hand, there's no way the level would've been pushed to where it's at now.
I also keep a first aid kit in the car with everything you need for cuts, a splint for broken bones, a mouthpiece for giving CPR, etc. The Pier Head Hotel at the harbour in Mullaghmore kindly allow us to keep a defibrillator in their bar and Peter or Dylan usually bring a spinal board. What we do isn't exactly considered safe, but the aim is to minimise the risk and to be prepared for when things inevitably go wrong.
Conor
When it's huge, I wear one impact suit, a shorty with float and padded protection built-in. Then my inflation vest over the top of that. The final layer is my wetsuit, holding all in place. Axel gave Sebastian a grab bag which has the same spec an ambulance crew would carry. When Axel comes over himself, he also brings some harder pain killers that he would administer through a syringe.
Tom
Just my Patagonia inflation vest, with the impact vest over the top.
Lowey
A few years ago there were only a few people able to chase big swells, but the number of big wave surfers chasing swells to get clips has increased. Does it get congested out there? Is there still cool vibe out in the lineup, or is it competitive?
There has been a significant increase in the last few years in numbers, but this was always going to happen. What you find in the big wave community is usually the guys are very experienced and know the deal with locals. We accept that people come and want to get bombs, but we sometimes wait all winter for days to paddle mainly because we get so much wind and guys need to realise this when they step off a plane for two days with camera operators with all their gear. If guys are cool and respect us, they get waves, simple as that, and also that filmers and photogs for these guys make sure the locals get their clips I think this is a small price to pay for the waves they get.
Ollie
Ireland is very laid back, and we are very welcoming to everyone. It is probably our downfall when it comes to surfing. Mully is turning into a paddle wave for sure, and it's great to see the lads charging so hard. But they have to remember that the lads that are there doing safety cover on the skis love to tow that wave and have fun too. We are not paid or sponsored to surf or risk our great looking after everyone out there. But we will, for the love of surfing. We try to get and have a tow before the paddle lads go out. But on days when it is a tow day and its obvious that it is and lads still paddle out. We still will get some tow waves in between paddlers. It's happening more often now. And I think it's a thing that will happen more and we're just there to have fun and look after each other.
Peter
It's like anything the more people chasing it, the competitiveness goes up but so does the level of surfing. It's healthy, and everyone seems to respect each other in the lineup. Big wave surfing is still so niche; you know everyone and see the same faces all over the world.
Cotty
Certain places can get quite congested. It all depends on the waves and country, I suppose.
At a wave like Teahupo'o, the crowd can be pretty intimidating, especially when the take-off zone is focused in a small area. It's not that enjoyable to be shoulder to shoulder with 50 other hungry surfers when the level of consequence is high. Everybody is there trying to prove themselves, and you can feel that tense energy in the lineup. It's nice to have space when surfing heavy slabs so you can position yourself in the perfect spot. When you're battling with people in a scenario like that it can be frustrating because, afterwards, you don't feel like you were able to give it your best shot. Plus you usually end up in a horrible position.
At a wave like Nazare, things are very different. The playing field is so large that being in the right spot for a set generally comes down to patience and luck. Patience because you have to wait for a wave to come to you instead of continually chasing 20-foot peaks up and down the beach and luck because you have to be fortunate enough for a good wave to find you and not land on your head. The crowd is generally pretty relaxed out there on the paddle days because everyone is equally as terrified as the next person.
In Ireland, a congested lineup depends on the time of year, how hyped the swell is and what wave you're surfing. The more user-friendly waves are crowded in the warmer months nowadays. The colder, less predictable months provide magic moments in between storms that only the people that live here can avail of. We may have weeks of onshore wind, sideways rain and high seas, then suddenly the wind will drop as we enter the eye of the storm or as a system passes over and we get a few hours of pumping waves with not many people around. This is like a little treat for the surfers living in Ireland in the depths of winter, especially after a busy autumn.
Conor
It's very crowded at all the main spots. More people have the bug. It's a unique sport that can leave you feeling so content and satisfied. So it's no surprise more, and more people want a taste.
Most sessions have a cool vibe. When you're at a higher level in any sport, it's always going to be competitive.
Tom
It's still only competitive on the medium days. As soon as it gets fucked up heavy, there's only a few crew who want it.
Then you got your raw, dark, heart of winter days at Mully or Aileens, and that'll always test any wig that flies in for a swell. Never have to compete in those environments, it's too full on.
Lowey
Who's performances / which waves would you say inspired you to take up the challenge of big wave surfing?
A few people stand out to me. Paige Alms is incredible, and I just watched her movie; she is a true athlete, and I love her attitude. Twiggy is the man as far as I see, he keeps one step ahead with his equipment and preparation. Lowey is a good mate of mine, and I have to say he is my biggest inspiration, he has this fantastic attitude to life and how he rides waves, he is straight-up no-bullshit kind of guy, and I love that. I once went to Mully with Lowey we drove up from Lahinch, and we weren't sure of a safety ski or someone taking shots or anything we just went. We arrived, and a few crews were towing, but Lowey wanted to paddle, and I joke you not it was 40ft faces and bombing kegs. I wasn't prepared and didn't have a board big enough, and I was also shitting myself I hadn't paddled any bigger than 20ft faces at Mully! Paul o'Kane was kind enough to drop Lowey out and run safety for two hours, I watched on and saw him get three waves caught inside once on his own, no crew no bullshit just straight up badass legend! I ended up towing a few got my fill, but he blew my mind that day. Pure surf junky.
Ollie
My good friend Heber McMahon got me into surfing when I was 16 and took me out to Crab on a 6'4" when it was 6 ft plus. Let's say I didn't catch any waves on that board. But plenty on the head. I felt very comfortable in the surf. I just had to master the surfing part now. After a few years of surfing, I got a ski with some friends and ended up going to the Cliffs to watch and try towing it. I watched as Tom DH and Steve Thomas, John Mac and Dave Blount, Paul o'Kane and Mickie Hamilton just killed it out there. They were the lads I looked up to out there. They were still learning, but they were charging it. And I still hold them in high regards today and the guys that did it for the love of surfing it. We didn't have cameras or video guys there with us. So many sessions went down undocumented.
I'm just glad I have them stored in my memory banks and was there to see it with my own eyes.
Peter
Great question, I didn't watch much big wave surfing as a kid, I suppose it wasn't a career path at that point, it was all about competing. I just gravitated towards bigger waves through enjoyment and passion, and I did a couple of seasons in Hawaii in my late teens which amped me up surfing big Sunset and Waimea which is probably very tame compared to today's standard. I suppose meeting G-Mac and surfing the early years at Nazaré shaped my career but also doing the APT tow surf comps in Chile and Oregon in the early years was pretty epic and I met a lot of influential characters and heroes of mine.
Cotty
My biggest inspiration when I first started surfing was Richie Fitzgerald. He was a hometown hero and pioneered a previously unsurfable Mullaghmore with Gabe Davies. What they were doing back then seemed so unfathomable to me as I was still struggling in the shorebreak. It was inspiring to see someone from the town I grew up in pushing the limits on our doorstep, and I dreamed of doing the same someday. I've always loved watching Cotty out there also. He was always giving it 110 percent despite being backside. Cotty has always been super helpful and a great mentor.
The next generation of heavy water Irish surfers like Fergal, Cain, Ollie and Hugo were all a massive influence. They brought Irish slabs to the world stage and surfed them technically and as well as anyone else. Cain was probably my favourite surfer to watch and surf with. He is so technically gifted and such a gentleman. He also charged as hard as anyone but kept quite a low profile for how gifted he was. That man has zero ego. Fergal was my main inspiration and seeing him travel the world and catch the best waves at places like Teahupo'o was mind-blowing to me. I remember when he released an edit with Mickey Smith titled 'Winter'. I watched that clip pretty much every day at least twice for about two years. I still watch it every now and then. That clip has inspired me probably more than anything else in the whole time I've been surfing.
The Irish bodyboarders were part of Ferg's inspiration to start pushing himself further in our heavy slabs. Tom Gillespie, Shambles, Shane Meehan and Andrew Kilfeather were a tight little contingent of chargers and pioneers that made a huge mark on Irish surfing. Those boys are still pushing it as hard as anyone today. Surfing with those guys is amazing and makes me want to try that little bit harder to see what is possible for myself.
Conor
I used to watch all the clips and shots that came out of Ireland from Mickey Smith, showing Lowey and Fergal charging huge barrels. Then I saw all the shots come out of the first Mullaghmore tow-in event. The waves a left, so on my front side, I was keen to go and have a go and pull in. About ten months later, I got over there and had my first paddle in and tow-in session over a classic week on the west coast. Further afield, I always loved watching Mark Healey. I liked his approach and personality. When I was 16 I first went to Hawaii, and Nathan Philips mentored me on some Pipe and Sunset days, and Mark was staying at the back of the house, so it was rad to meet him back then and also get the push from Nath.
I take inspiration from other sports and other people who might not be connected to our sport or any sport. I also take daily inspiration from people close to me, good friends and family. I breathe in a ton of inspiration from living in general. Inspiration is all around us!
Tom
I wouldn't say it was someone's surfing or a particular wave, but a person- Mickey Smith. He gave me a different perspective on the ocean, and just being amongst that raw energy over in Ireland is what brought out my true self.
It was like tapping into the source of life and feeling like you're right where you're supposed to be. And I believe I'm still tapped into that vibe- it's all flowing as it should. He will always be in my heart for inspiring and encouraging me to chase this dream.
Lowey
What injuries you have had surfing big waves in chronological order.
A broken leg in 2005 and concussion a few times but mostly minor injuries I'm so blessed.
Ollie
I can for a fact say I have never injured myself while surfing big waves. Towing or paddling. I have injured myself in smaller surf a good few times. But never enough to give it up.
Peter
Hard to put it all in order, most of my injuries are just muscle tears, cuts and stitches or bruising keeping you out the water for a number of weeks rather than months but here are a few major ones.
-ACL knee surgery (left knee)
-ACL knee surgery (left knee)
-Right shoulder rotator cuff tear, avoided surgery but almost 18 months if physio and two steroid injections to get it back to normal.
-Broken back, compression fracture on my L2
-ACL knee surgery (right knee)
Cotty
I've had some bad wipeouts surfing big waves but haven't had too many serious injuries. I've felt like I was going to pass out from long hold-downs, came up with blood coming out of the nose and felt dizzy from lack of oxygen but have only really had one injury that could've been bad, which was a hairline fracture on a lower vertebra.
I've broken my ribs multiple times, a leg, fingers, have countless scars from our friendly reefs and felt like I've been in a car crash for days after Mullaghmore. It's all part and parcel with what we do though, and beatings are to be expected. For me, a good beating is more than worth a 20-foot barrel.
Conor
I'll throw in all my surfing injuries to make it a better read!
2009 – Pulled into a barrel on a slabbing Scottish reef and head-butted the rail of my board on the fall down.
Just about stayed conscious, I saw the cartoon stars looping around for 10 seconds and luckily got washed up on the reef to sit and regain composure, Cut the bridge of my nose nicely.
2011 – Paddled a decent-sized session at Mullaghmore with Cotty, no ski out (learnt from my mistakes, see above safety answers) Got to the bottom of a big one and couldn't outrun the lip. My board bounced up as my body went down, again, the rail of my board hit me on the top of my shoulder. My whole shoulder went black, and I couldn't move my arm for a few days, a couple of inches higher and the rail would have hit me in the side of the head. Who knows what would have happened if I blacked out that day. It was just him and me out, and no one was watching.
2012 – Had one of my best days on the water at Mullaghmore, towing good-sized waves with Seb for the first time. We were the first team on the water, the last team to leave in the evening.
Paddled a decent sized one halfway through the afternoon session and got bounced off when I reached the bottom of the wave. Again, just about stayed conscious, I saw the cartoon stars looping around for longer this time. Regained my composure on the back of the jet ski sled. That head buzz was from slapping the water face first.
2014 – Jumped a wedging wave in the Nazare shore dump mistimed my angles. Mid-air I decided to bail the ski rather than come down in a heap. This usually works fine, and you land a few meters away from the ski, swim to it and jump back on and get on the throttle quickly. This time I went up, detached and came straight back down in a superman position landing on top of the ski, outstretched I crunched down and landed in the gunnel of the ski and messed up my ribs for around five weeks.
2015 – Surfing South Fistral at the end of March. It was around two foot and onshore, high tide and fat. I'd sat there waiting for my last wave in and had got cold. I pumped this wave right to the inside milking it for all it was worth. I went for a fin bust tail out thing and as I was landing the board hit a mini chop and popped back up at me and pushed my ankle back at my body in a weird angle. It was a ligament, nervy injury, and I still feel it.
2016 – The big one 🙂 Took off on a fairly decent sized closeout in the Nazare Challenge, itching to score some points with time running out in the heat my only choice was to 'SEND IT'. Punctured my ribs, had a pneumothorax and pretty much ripped my left ear off. That wipeout left me with four days in hospital in Lisbon.
The last few years have been smooth. Although the list of injuries above will live with me forever. Daily stretching is needed to keep me feeling half decent throughout the day. I'm 30 now so it will be interesting to feel my body when / if I hit 50. If I got injured to the point of not being able to surf. But I could still swim OK; I'd be out in the ocean swimming with a camera. I think the saying in this game is, and you have to pay to play!
Tom
Most of my injuries are from skateboarding. But in surfing; left knee cruciate ligament, left shoulder anterior dislocation three times with two subsequent surgeries, broken left foot metatarsal, nasty sprain in my left ankle three years ago which is still with me, and loads of stitches; mainly from a board or reef hitting my head.
Heaviest of all was blacking out underwater, thought it was the end …that spun me out.
Lowey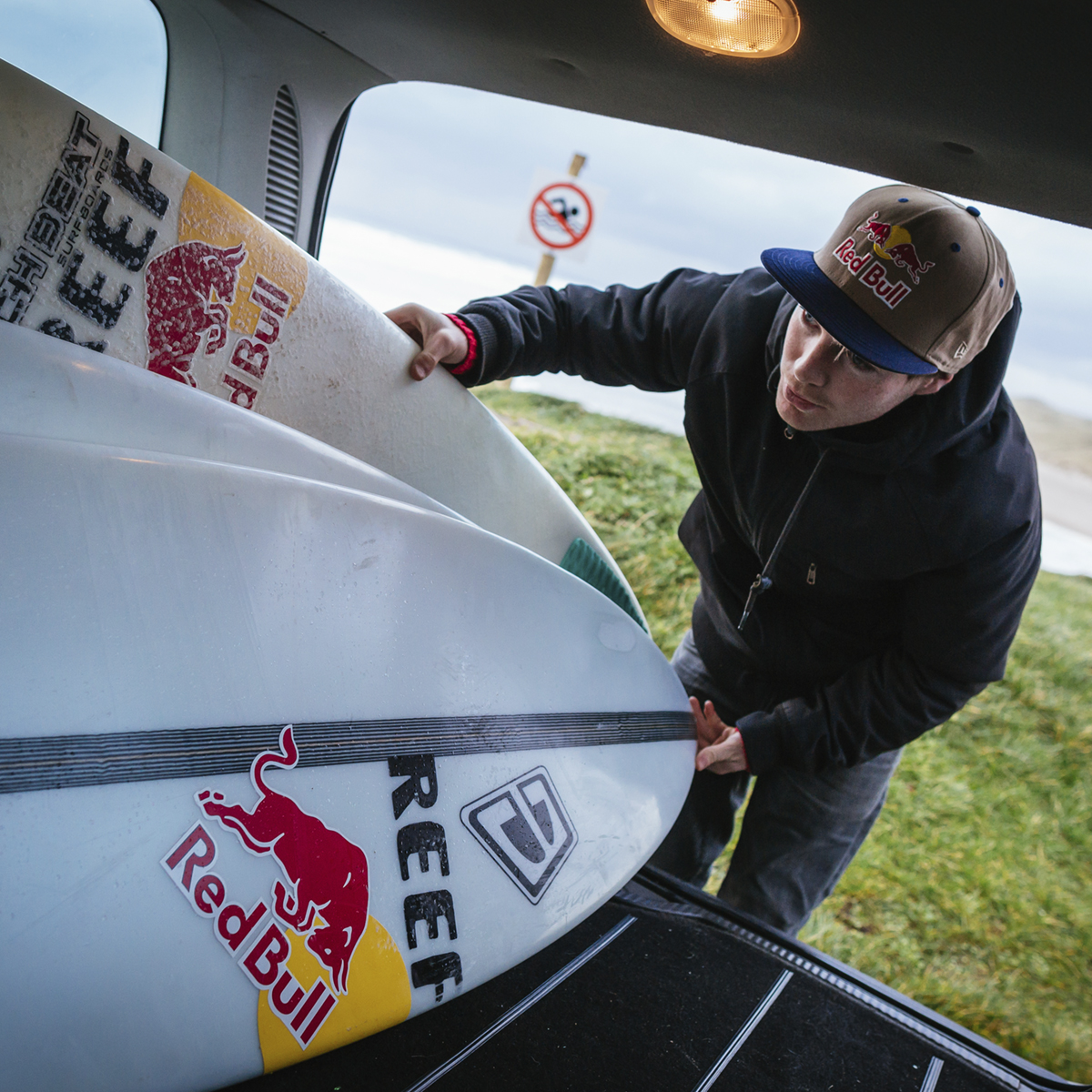 Was there anyone in particular that stood out that you watched when you first started that now you surf with?

People who inspired me were Lowey and Ferg as well as Twiggy and Greg coming over in the early days it opened my eyes to what was possible. The movie I loved most as a kid was Monster Mavericks! Still blows my mind and I think I always loved the idea of surfing big waves because of that movie!
Ollie
My first ever surf at Waimea in Hawaii I vividly remember watching RCJ, the bay was giant with closeout sets in the 25-foot range, and I was way out of my depth. A huge set approached, and the whole pack of about 50 surfers started scratching for the horizon except Ross who started paddling in the other direction. I remember looking over at him, thinking he was insane. As the whole lineup paddled over the biggest wave of the day, I saw Ross stroke into the biggest wave I'd ever seen at that point way behind the bowl. It instantly resonated with me, inspiring thought and actions. If you want the biggest waves, you've got to put it all on the line and don't follow the pack.
Cotty
Like I said above, the bodyboarders and surfers listed above stood out, and I still surf with many of them today. We're all mates, so it's good banter surfing alongside them. One person I may not have mentioned is Lowey. His dedication and work ethic was second to none. I loved his 'no fucks given' attitude. Lowey's perseverance has brought him so far. Surfing with Lowey is pretty amazing. He has such a good vibe in the water and always has a smiley head on him. Sitting beside him on big paddle days over the years was insane. Sometimes it would be just me, him and Tom Butler trying to paddle and both of those guys would swing and go on waves I would've been scared to tow at the time. My stomach would drop when I saw them paddling and couldn't even fathom why you would want to take off on a beast like that until I finally tried it myself. Lowey may be one of my all-time favourites for reasons more than his surfing. He has proven hard work and persistence will bring you a long way. The last person that was a huge inspiration was Conor Flanagan. I didn't know him that well back then, but I was blown away. I was towing Mully on the bigger days as I was still so scared to paddle. Conor, along with Shambles, paddled out on one of the biggest tow days in years (during the Hercules storm) with no flotation, protection or any of that shit. They both just started sending it over mental ledges amongst the swarm of tow guys. It was and still is, some of the craziest surfing I've witnessed in heavy waves. I couldn't believe what I was seeing. Those boys were doing it purely for their enjoyment and seeing local lads stepping it up lit a fire in me. That was a pinnacle moment for me personally. Now Conor doesn't boog as much but instead swims in the scariest place imaginable on the biggest days with a housing and gets the most unique images to come from Mullaghmore, probably ever. Pretty amazing transition.
Conor
I was more into my shortboarding so liked watching Parko, Mick, Dingo, mainly because my older brother Ben brought back 3 Degrees the surf movie, at the same time he also fetched my younger brother Jack and I new boards from the Goldy. So we were amping hard. That's was when I was around 12. As I started to get into big wave surfing, especially in Nazare, I've pretty much shared sessions with all the guys I would have seen in the mags growing up. Between the ages of 14 -18, I was going to the Gold Coast in Oz and staying with Spencer Hargreaves and surfing when the Quik Pro was on. You're competing for waves next to the best shortboard guys in the world. Although surfing with the world's best as a kid is a bit daunting, it raises your performance and allows you to watch some of the best techniques whizz by you right under your nose.
Tom
Nathan Fletcher was always a childhood hero. Classic style, for the love since day one. Doing it his way, creating new lines in every way. Raw as it gets. Surfing alongside someone like him always amps me up to want to go big.
Lowey