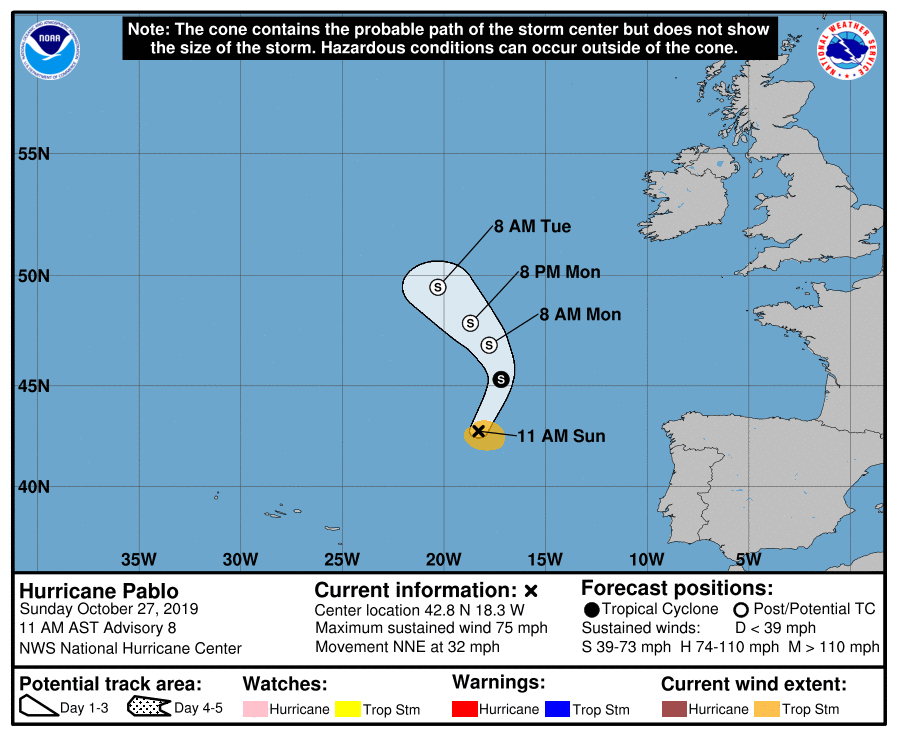 Hurricane forms in Bay of Biscay
Hurricane PABLO, is now located just west of Iberian peninsula and the Bay of Biscay. It formed from an extra-tropical cyclone but is is now moving into cooler sea waters and is expected to become extra-tropical storm overnight.
It was remarkable because these are some of one of the coldest known sea surface conditions to support an intensifying tropical cyclone of such strength.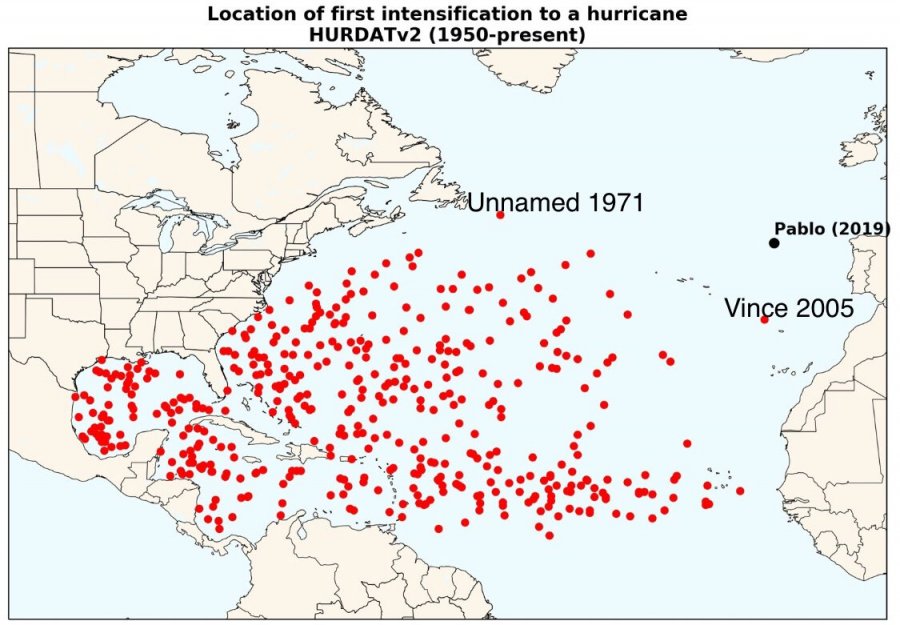 Pablo is the farthest east a tropical cyclone has ever reached hurricane strength over the Atlantic and farthest east of any other system intensifying into a hurricane.
At the moment it looks like it will stay way off to the south west of the UK mid Atlantic however some tracks have it heading north…