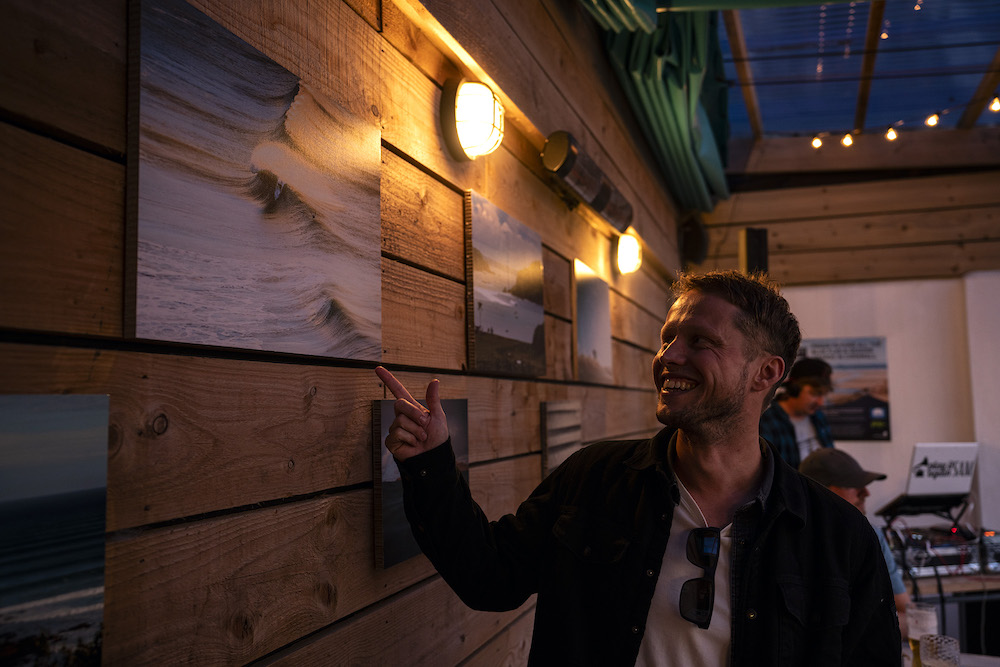 The winner of the Carve x Sharp's Offshore Pilsner surf photography competition was announced at The Slope Beach Bar and Kitchen in Newquay.
Sharp's Offshore pilsner, launched in 2018, is inspired by Cornwall's passion for surfing and those rare moments when the wind turns offshore, creating perfectly clean waves. With this in mind, Offshore was the perfect brand to combine with Carve on this competition.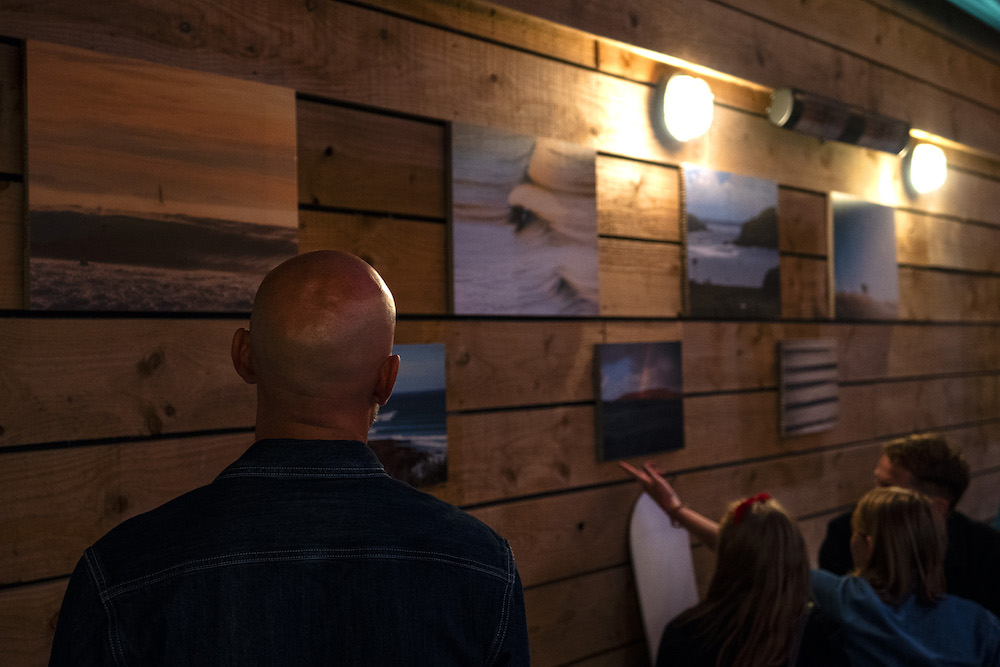 Adorning the walls of The Slope were the 10-15 of the very best shots from British surf photographers based all across the globe. The location was the perfect spot as Great Western Beach has been considered to be the original centre of British surf culture since the 1960s.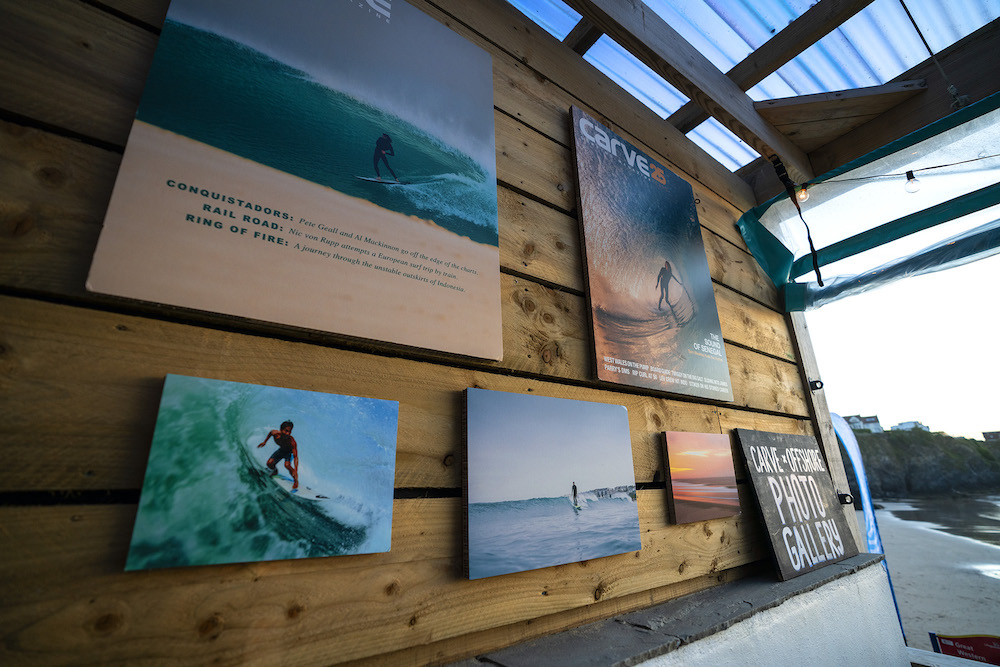 Competition was tough with amazing shots coming in from right around the UK and Ireland (see the gallery inhale latest issue of Carve) but the winning shot hand-picked by Sharp's ambassadors and the Carve team and was taken by Phill Boyd from North Wales. He had made the seven hour journey together with his two young daughters to Newquay to take part in the evening.
Phill will be featured in Carve issue 198 and received an Offshore 'ultimate beach bag' – a branded backpack with cool section for keeping his cans of Pilsner at their refreshingly cool best, a Dick Pearce belly board, a signed copy of Carve's book 'Incredible Waves', a complimentary 12 month Carve or SurfGirl magazine subscription and additional branded Offshore items such as a cap, jacket and beach towel.
Steve England, Editor in Chief at Carve, said: "We had a great evening celebrating the announcement of the winner of the Carve x Offshore photography competition. We love celebrating British talent whether they are surfers or photographers. That is what Carve is all about, showcasing our unique surfing culture. Thanks to all the photographers who submitted their pictures, and particularly to Phill who drove down here to celebrate with us. And of course big thanks to Sharp's for sponsoring the event. They are an amazing local company to work with."
James Nicholls, marketing controller at Sharp's Brewery, said: "Our longstanding relationship with Carve is one that we're absolutely thrilled about and we couldn't ask for a better partner for our Offshore pilsner, which takes name from the perfect surfing conditions. When our team of ambassadors sat down to select our favourite shots from the photography competition, we found that it certainly wasn't an easy task. In the end, we selected Phill's photo because he had perfectly captured that feeling of the wind going offshore."
All images from the Carve x Offshore surf photography competition are featuring in issue 197 of Carve..