The Argentinian brothers Julian and Joaquin Azulay, (Gauchos del Mar) have garnered a reputation as hardy, nomadic, waveriding adventurers. In their new thought-provoking documentary La Ola Sin Fronteras they go searching for waves in the remote and under-explored Falkland Islands, an often inhospitable and inaccessible archipelago of over seven hundred islands. They spend nearly two months immersed in the islands' culture, searching for waves on foot, by 4×4 truck, on inter-island planes and sailboat. What they discover is a beautiful yet often bleak landscape, where the scars of the Falkland War are still visible, be it in the numerous minefields, the hillside graveyards or in society where memories of the Argentinian invasion are still vivid. They hope to make new friends and share waves – but can the shadow of the conflict be overcome?
In advance of the highly anticipated premiere of La Ola Sin Fronteras at the 9th Annual London Surf / Film Festival on the 12th October (Get your tickets here), CARVE caught up with brothers Julian and Joaquin to find out more about their project.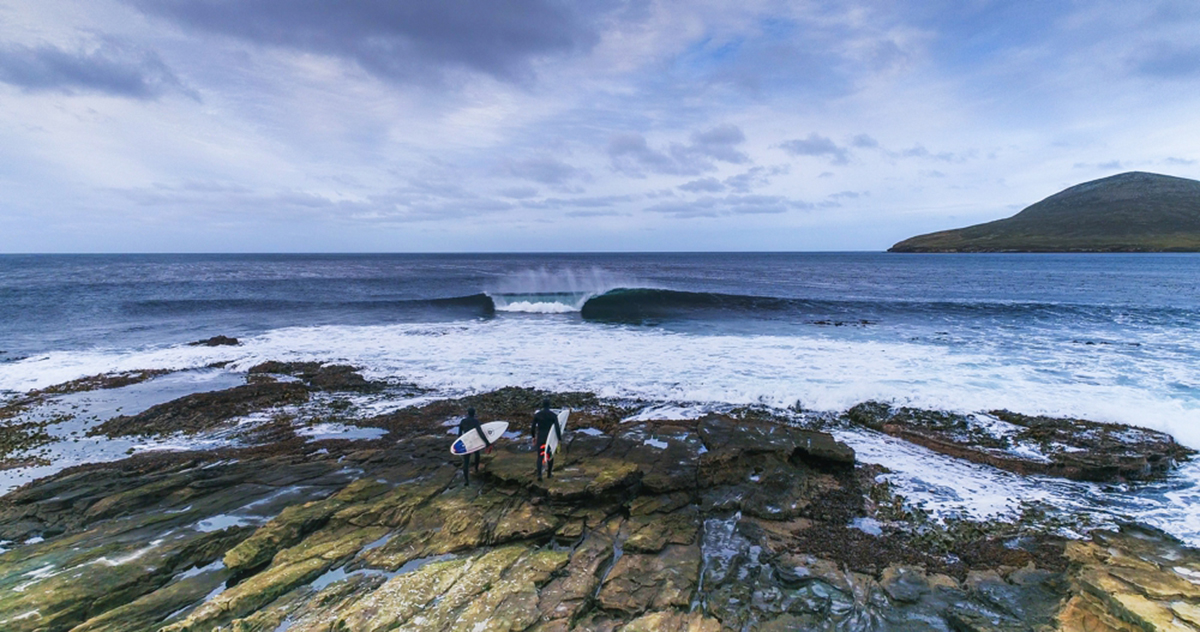 CARVE: Why did you want to make a film about the Falkland Islands?
We wanted to go and see the islands, meet the culture, how they live there and try to surf with two local brothers (the Moffats – the only local surfers) who, like us, where born after the 1982 conflict between Argentina and Great Britain.
CARVE: How did you prepare for the trip?
We know how the Patagonia region, (which is similar), can be so hard with storms as we explored the area in some previous expeditions, so we knew the weather was going to be the main obstacle in our search for waves. But we did not know how hard the logistics would be in the islands. Regarding farm entry permits, ferry and small airplanes coordination, few roads to the coast and the invisible but present prejudice of us being Argentineans. So, before flying we got the local government permit for filming and thought it was going to be best to ask for other permits in person, as the contact is different and people can see for real what are your intentions. Therefore, one door opened, another door and people helped us a lot and treated us great.
CARVE: What did you expect from the trip?
Expectations were low before going there as the Moffat brothers did not want to be part of the project. But we decided to go anyway and try in person to approach them and the local community, which was totally worth it and the expectations were fully over achieved. Also, we did not know much about the beauty of the islands, neither about the fauna and we got amazingly surprised.
CARVE: How long were you there?
We stayed for 50 days in the islands exploring by 4×4, on foot, on a sailboat and small airplane.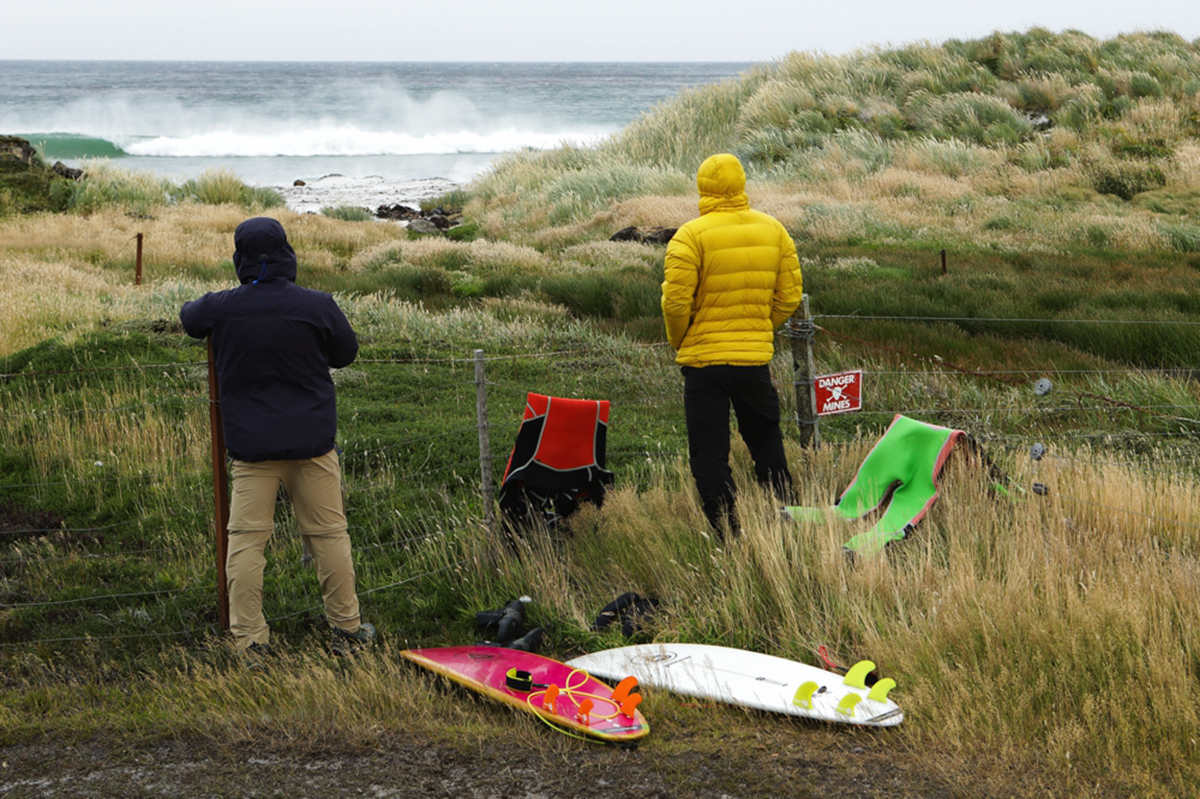 CARVE: How easy was it to find waves? How did the locals respond to you?
It was very difficult to find new waves. Too many islands, big potential of good waves, not clear forecasts, weather changing abruptly and we had no local information… so it took us a lot of exploring to score new waves.
CARVE: How did you guys feel when you were at the cemeteries and scenes of battles?
It is very hard to be there and imagine what people suffered and went through in a war. It was our first time to be in a war terrain (cemetery, battle field, minefields) and you can get a bit of the taste of what war can be. But I guess it is pretty far from the real experience of what those persons experienced. We think that everyone loses before, during and in the aftermath. Nothing positive can come out of a war.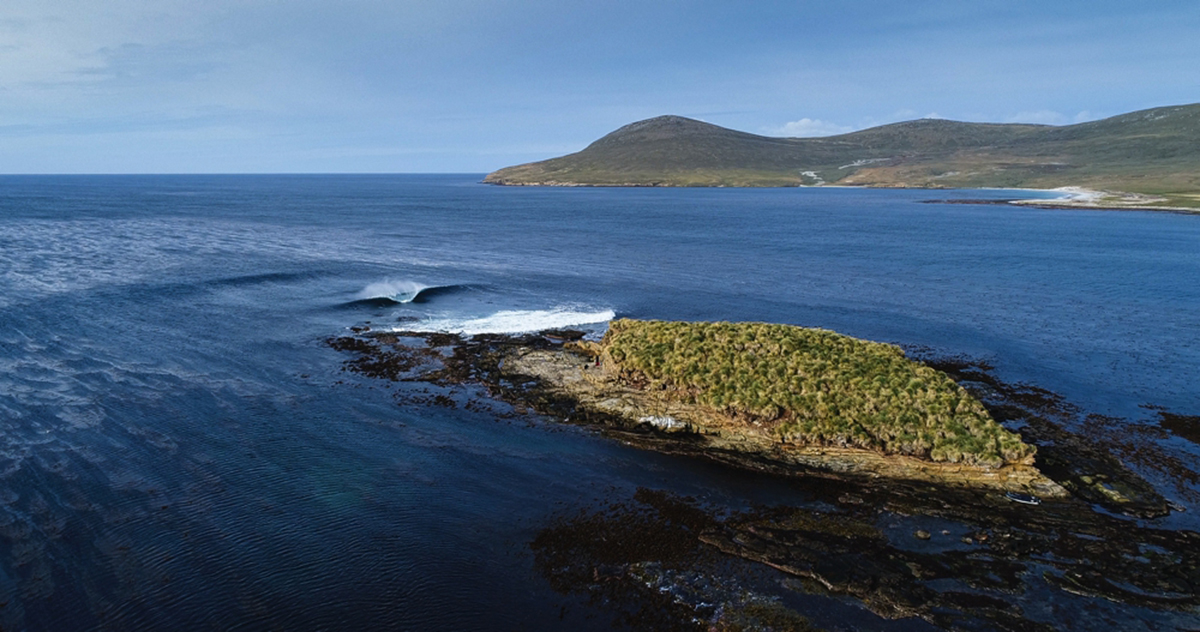 CARVE: Did you feel that surfing has the power to heal differences?
We think that sports and nature have the power to heal differences and take themes into a different level. That was our learning during our stay in the islands.
CARVE: What did you take away from the trip and what do you hope people get from the film?
If we put issues on a human level, we are all the same and have no differences. The differences are social constructions of what they make us think and how we should think. At the end the expedition it was worth it and we think we could achieve the goal of constructing a bridge though surf and nature, in a natural and human way.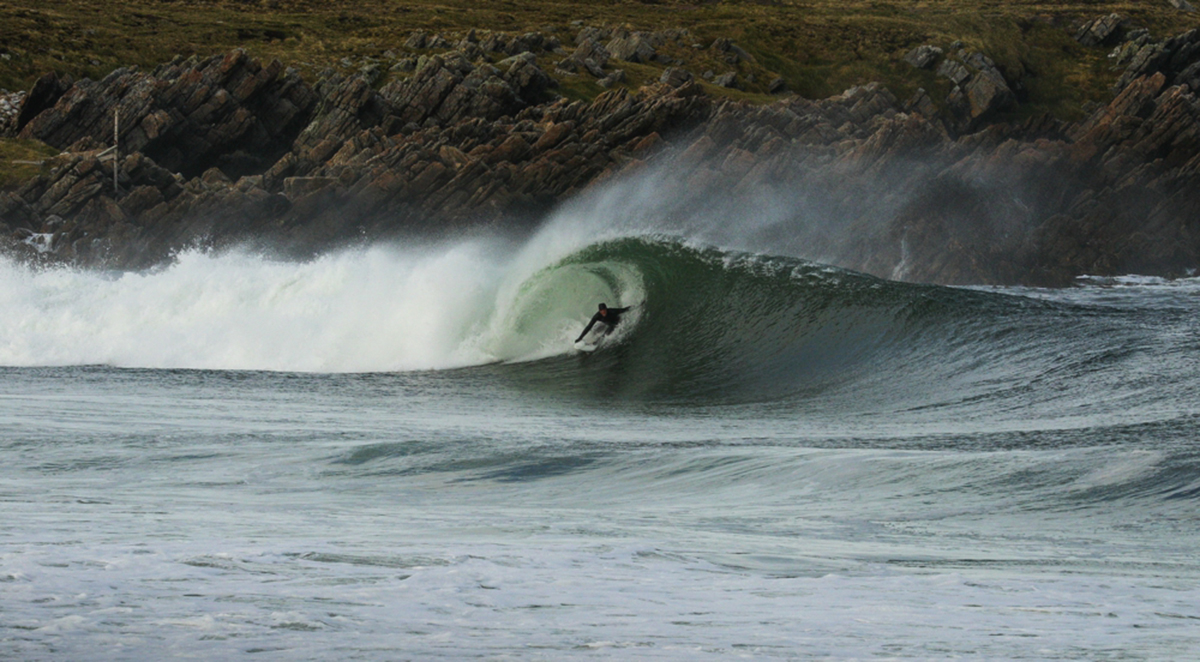 9th Annual London Surf / Film Festival x VANS  is hosted 9th – 12th October 2019 at the iconic Regent St Cinema, presenting a carefully curated line up of the very best films from across the globe that represent the pinnacle of contemporary surfing right now! Accompanied by Q+A's and 'Audiences with…' some of the world's most exciting surfers and creatives it's a celebration of the cream of cinematic surf culture
Check out the full line up for 2019 >> HERE.
Tickets are on sale now via the Regent Street Cinema  >> HERE.