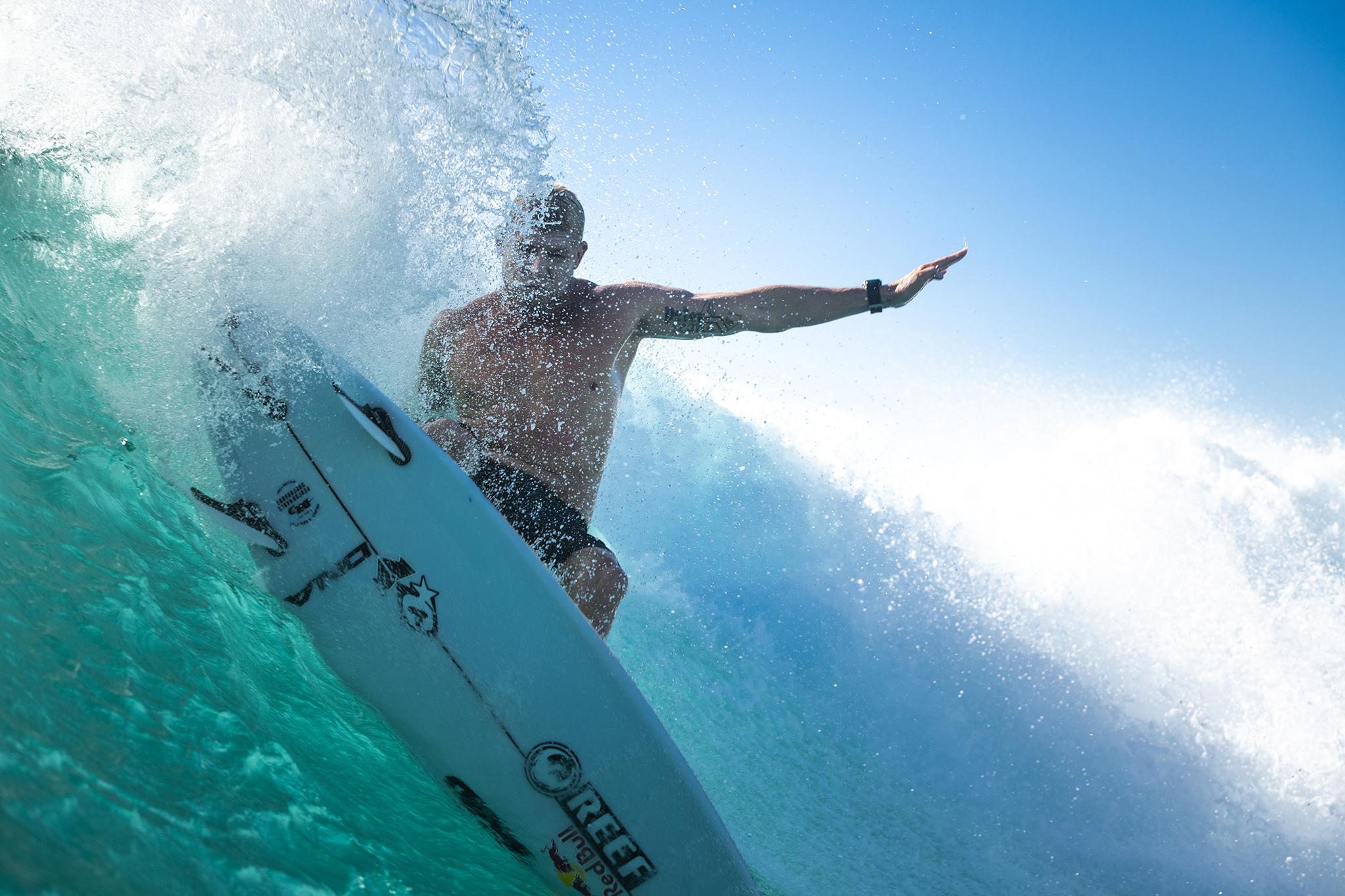 Just got this painful news in from the Rip Curl crew … we sat down with Mick in France recently, interview in the upcoming end of August issue, he was on top form. Knees are surfer's Achilles' Heel with JJF and Coco Ho also out with bung hinges. Feel better soon champ.
Over the weekend 3x World Champion Mick Fanning injured himself on a Stab In The Dark magazine trip in South Africa. After an immediate flight home and a trip to the doctors, Fanning has confirmed he has torn his ACL, which will require surgery and a 6-12 months recovery process.
"I was in South Africa and I was coming out of a tube," Mick explains when asked how the injury occurred. "I was going to do a layback cutback, drop-wallet carve sort of thing, and midway through the turn, I just felt my back knee pop out. You can see in the footage where the thing just collapsed, instant pain, just my whole leg was in pain. But once I got to the beach the pain had already subsided, which made me think… okay, that's bad. So I went home, showered up, rang all my favourite doctor friends and booked a flight home.
"I got scans yesterday and I see the surgeon tomorrow. Hopefully, I'll get surgery in the next week or so. Then from talking to doctors, I think I'll be in a brace from 1-2 weeks, a full locked-out brace, then hopefully off crutches after that. Then the rehab starts. They say that can take anywhere from 6-12 months."
This ACL injury comes nearly 15 years after Fanning ripped his hamstring straight off the bone – an injury widely known as one of surfing's most brutal. However after this hamstring injury in 2004 Fanning came back more powerful than ever, using the incident as fuel to his fire.
In true to Fanning form, Mick is already talking about speeding up the recovery process to get in the water sooner, stronger.
"Timeline wise, I'll be aiming to be back in the water by January or February. That's when cyclone season starts up here on the Gold Coast, and I would like to be ready for that.
"To be honest I've been pretty lazy for the past year or so – and I am sort of excited to be going down the path again of getting the body flowing and keeping the age barrier at a minimum. I'm fired up to get the body moving and feeling really good.
"I've still got big plans of Searching and now I'm even more fired up to get back to JBay!"
The 3x World Champion will have to take a step back from Searching for the next few months during his recovery process. Stay tuned.