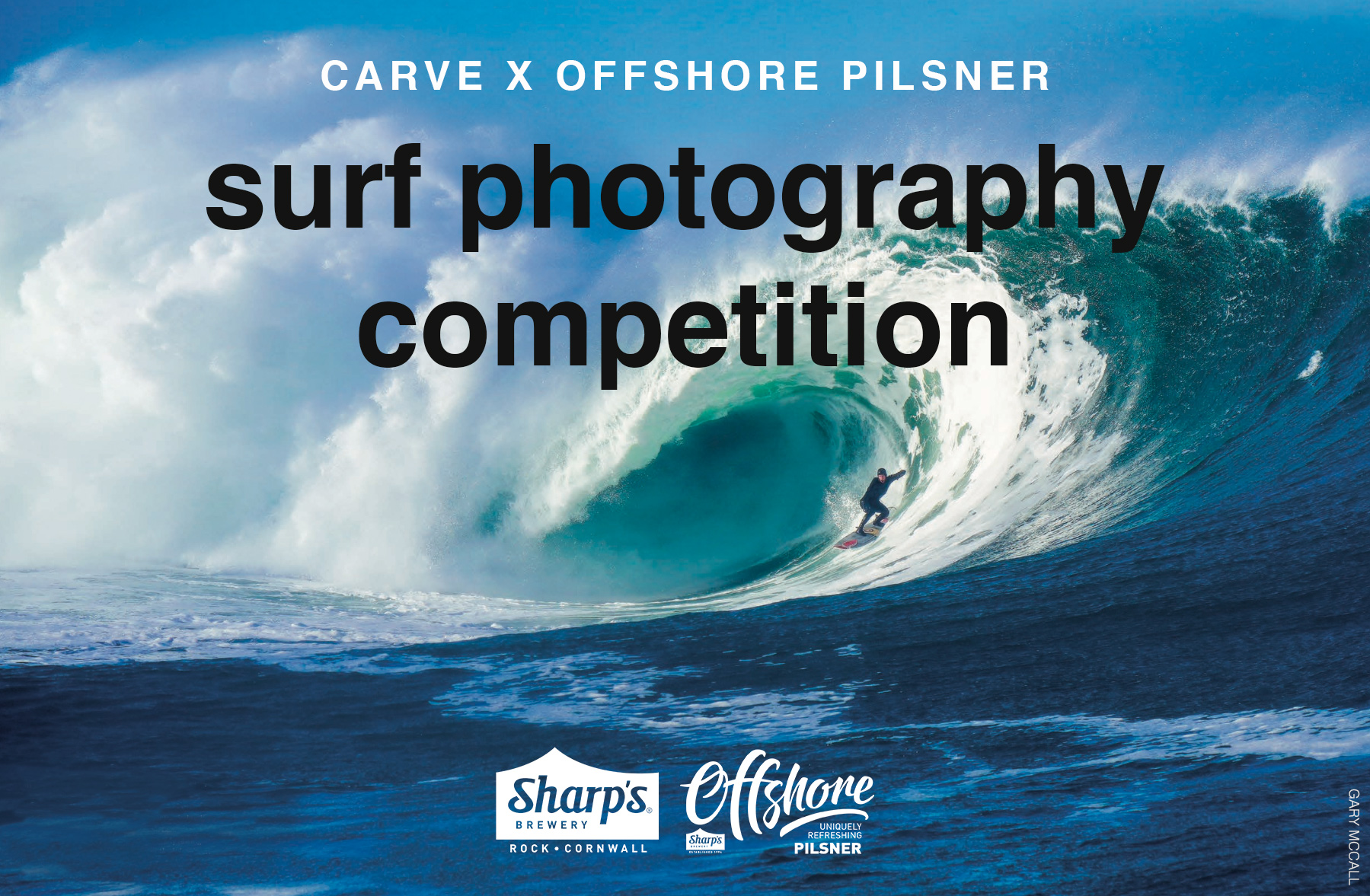 Win your shot exhibited at an Offshore gallery night, a framed version of your photo, an Offshore ultimate beach bag, your shot in a Carve feature and an interview for the winner!
We are extremely proud of our British and Irish surfers and photographers here at Carve. They capture once in a lifetime moments of offshore perfection, groomed offshore lines and those priceless moments of stoke that enrich our lives. In honour of this we've hooked up with Offshore Pilsner to bring an exhibition of your work to the public at Great Western, Newquay. 
We will be picking 10-15 of the best shots to be printed up to A3 size for the exhibition and picking one shot as our winner. The finalists will have their shots printed in Carve 197.
The prize:
The prize for the best shots:
An Offshore 'ultimate beach bag' containing an Offshore branded cap, t-shirt, jacket, towel, lanyard and 12 x cans of Offshore, and a Dick Pearce bellyboard. 

A signed copy of our book Incredible Waves
A Carve or SurfGirl subscription and  T-shirt
The photographer judged to have taken the best shot by some of Sharps's top ambassadors will also win:
Your shot included in an interview in Carve 198

A framed version of your photo
The deal:
Anyone can enter a shot as long as:
You're a British or Irish photographer, although the location of photos does not matter.

You can supply us with your best action or lifestyle shots which have been taken in the last year and are unpublished.
Finalists will need to send original files, provide proof of ownership and date taken using the RAW file information. Uncropped full frame files with your colour corrected/edited version.
The photos will need to be printed A3 with no loss of quality, so please do not crop the image.
No under 25s entering or to be featured in the shots
No alcohol with the surfers or to be featured in the water
The closing date for entry is August 1, 2019.
The Carve editorial team will select top 10-15 photos and a final winner will be selected by a panel of Sharps Ambassadors – and the Carve editors.
to enter:
SEND A MAXIMUM OF 5 LOW RES PHOTOS TO  ITSALWAYSOFFSHORE@ORCASURF.CO.UK
Check out some of the winners from last year…