UKPST NIGHT SURF PRESENTED BY FISTRAL BEACH SURF SCHOOL
Night Surf events are a rare beast in the surf world. Mainly because they take a lot of effort to put on and all those lights cost money to rent. We're lucky enough to have one of the only two in the world. This year's event timing meant it wasn't that dark for that long, because summer and the weather was apocalyptic the first evening. Those hardy souls that survived the torrential rain and high winds of Friday evening were blessed with a fresh but sunny evening for the Saturday and a wild, woolly yet contestable North Fistral.
The main takeaway from the event was the charging youth. 13-year old Lauren Sandland, from Newquay, competed in all three female divisions, won the U18s, the U14s and made the final of the Women's Open, where she placed fourth, probably due to surfing so many times. Impressive work none the less, a name to watch out for in the future.
It's the kids that beat their elders that are a sign of greatness to come. Two other folks that slew their elder peers as groms were Reubyn Ash, winner of the Open, and Russ Winter, back in a rash vest after a few years off and proving there's still plenty of life in the old rogue; he made the final.
Lukas Skinner has a pedigree, what with dad being Skindog, and the 11-year old fresh from our Maldive's trip won the U14s and made the final of the U18s, which was won by Stan Norman.
So the groms are charging as are Bude folks with Reubs, Stan and Women's Open winner Ellie Turner all hailing from the North Cornwall hotspot.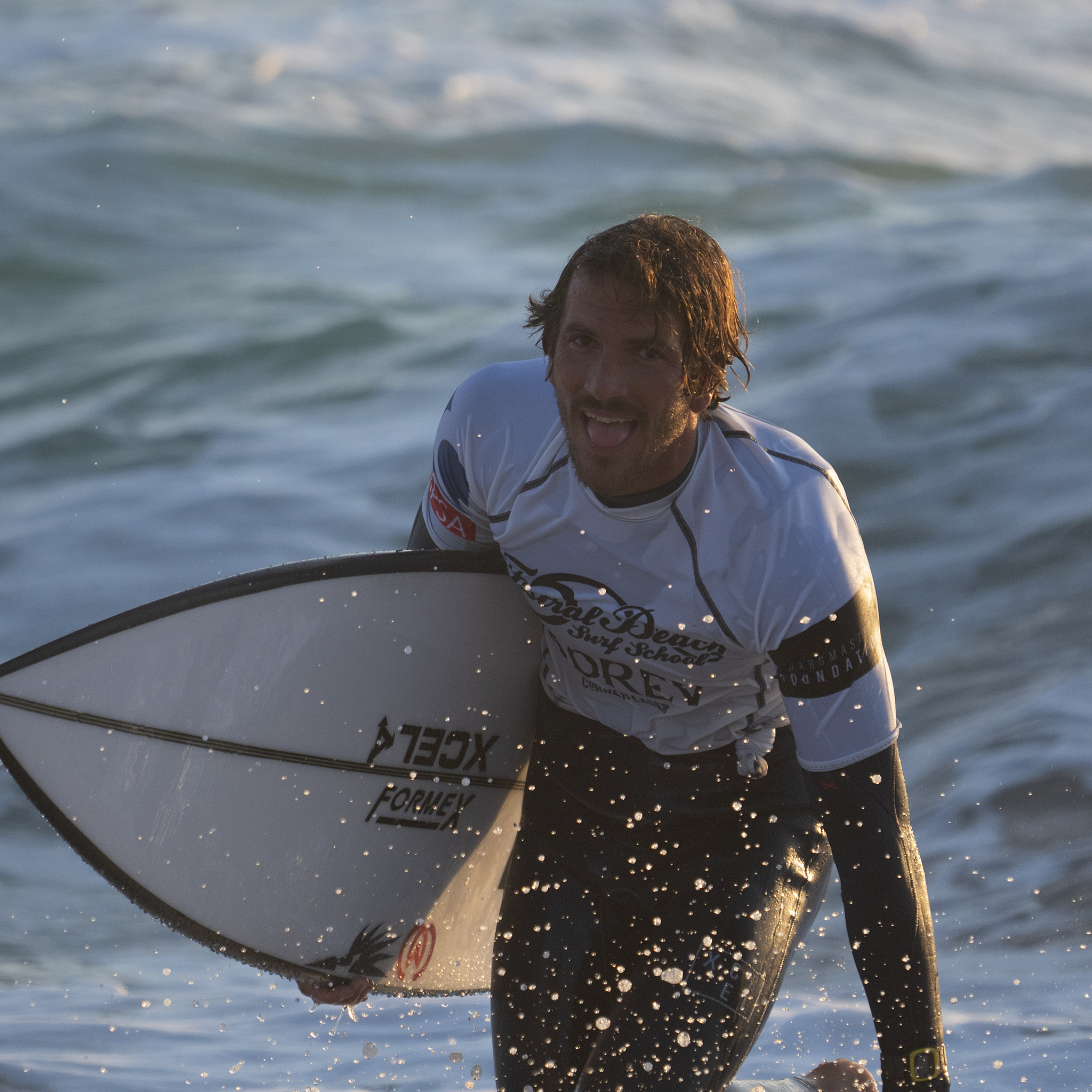 Next up in contest land is Boardmasters where our hometown heroes will take on the up and coming best from the rest of the world. Fingers crossed Mama Nature delivers some perfect conditions.
MEN'S OPEN
1. Reubyn Ash
2. Jayce Robinson
3. Joss Ash
4. Russell Winter
WOMEN'S OPEN
1. Ellie Turner
2. Peony Knight
3. Emily Currie
4. Lauren Sandland
U18 BOYS
1. Stanley Norman
2. Noah Capps
3. Barnaby Cox
4. Lukas Skinner
U18 GIRLS
1. Lauren Sandland
2. Alys Barton
3. Francesca Sayer
4. Lily Mandeville
U14 BOYS
1. Lukas Skinner
2. Fynn Gillespie
3. Otis Perry
4. Eli Perrin Davies
U14 GIRLS
1. Lauren Sandland
2. Belle Betteridge
3. Tegan Blackford
4. Megan Webb