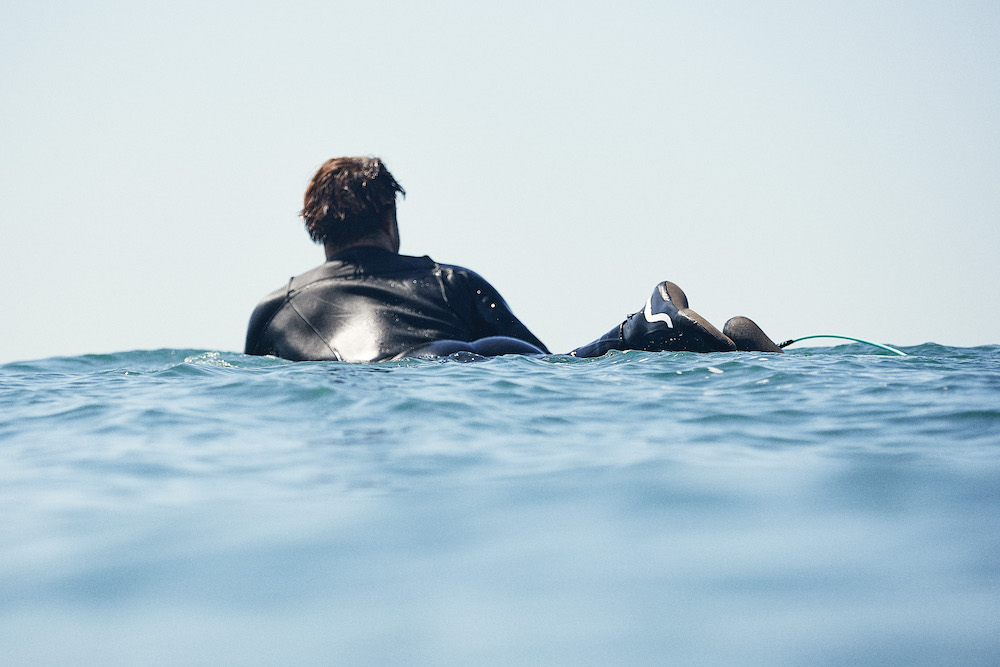 Vans are about to introduce their first-ever Vans performance surf boots. Their new surf booties come in two variations, Mid and Hi, for both warm and cold-water conditions.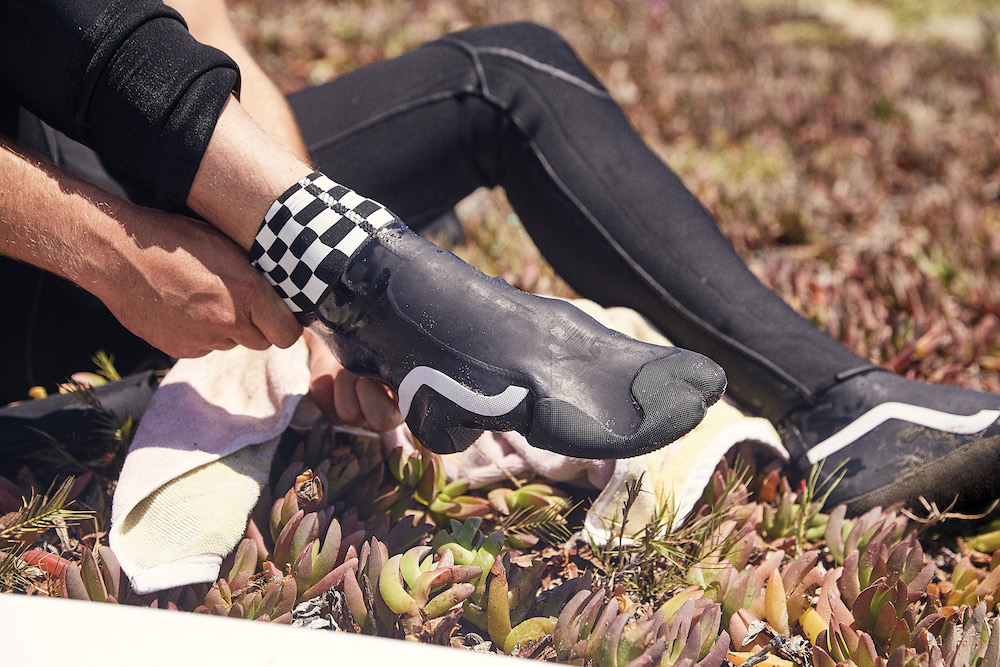 Vans say the Surf Boot Mid and Surf Boot Hi are 'designed 100% with performance and function in mind, emphasizing feature benefits such as grip, skin-tight fit and climate versatility. Everything Vans knows about skateboarding, like Vans' original waffle grip and board feel, has been reimagined in a surf bootie design to elevate your surfing in all conditions. Vans' surf booties are so grippy, you'll want to wear them all the time, even in warm water! Every inch and stitch have been crafted for comfort and performance—Off The Wall and into the water.'
"The Surf Boot Mid is a functional warm-water bootie, with a perforated neoprene upper with ports in the sidewall to allow for optimal water flow, regulate temperatures and prevent water build-up. The Surf Boot Mid's second skin feel provides a seamless fit between you and your board. Featuring engineered, Vans Surf rubber formula and a sipped outsole to provide unconditional grip extended over the sides, the Surf Boot Mid offers unmatched control and boardfeel."
"The Surf Boot Hifeatures a liquid rubber-dipped upper for consistent warmth and resilient seams, plus Vans Surf rubber formula and a sipped outsole for ultimate grip, engineered heel pull designed for durability and a high neoprene ankle height to keep out water."
Vans will release the Surf Boot and the Surf Trunk at select accounts worldwide on April 13, 2019.