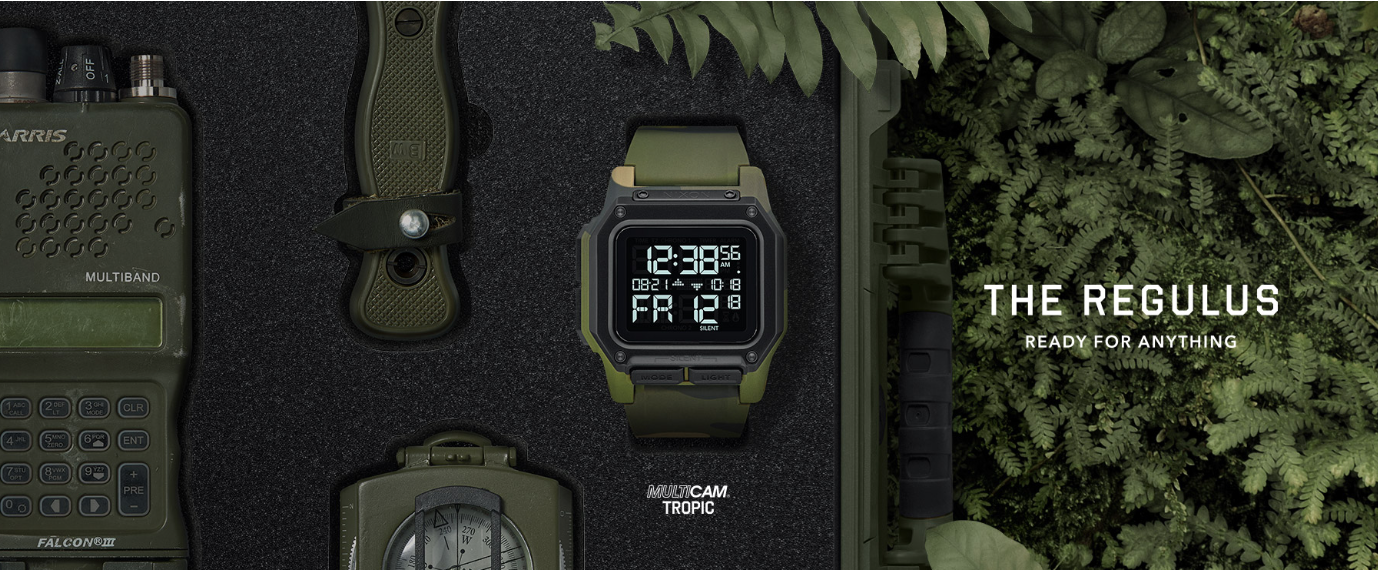 WIN A NIXON REGULUS MULTICAM TROPIC WORTH £120
The Regulus is Nixon's most rugged best-selling watch. Built to last it has a Custom LCS module with 100m water resistance, dual chronographs, oversized LED backlight display, and fiber-reinforced case made to withstand even the harshest conditions.
It has a 5-year battery life, and shock-absorbent materials withstand any terrain and condition, Silent mode option and adjustable backlight ensure your missions stay undercover. 
An articulated freeswing strap with Nixon's patented locking looper strap, you're in for a fit that's as comfortable as it is secure. 
We are giving one away – all you have to do is enter the competition on Instagram…