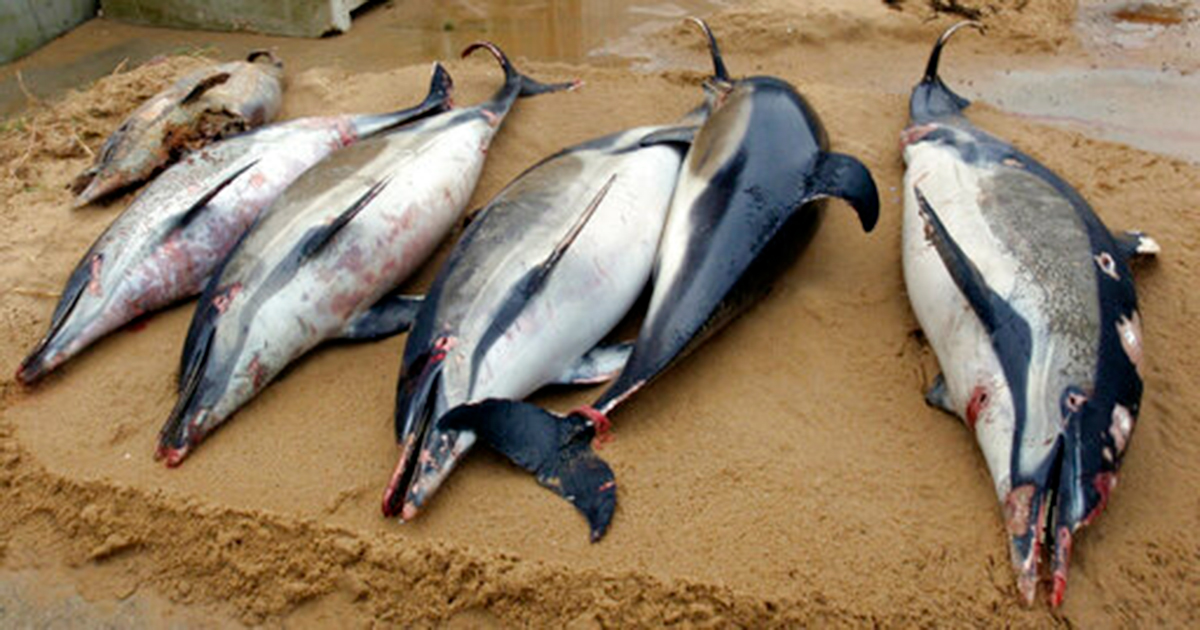 In what can only be called a catastrophe 1,100 badly mutilated bodies of dolphins have been washed up on the French coast since January.
"There's never been a number this high," said Willy Daubin, a member of La Rochelle University's National Center for Scientific Research. "Already in three months, we have beaten last year's record, which was up from 2017 and even that was the highest in 40 years."
Autopsies carried out on the dolphins this year at La Rochelle University show extreme levels of mutilation. Daubin said 90 percent of the fatalities resulted from the dolphins being accidentally captured in industrial fishing nets. ( fishermen cut body parts off the dead dolphins to save the nets.)
Acoustic repellent devices are in place in 26 two-vessel trawlers off the Bay of Biscay, but campaigners claim they are often switched off as fishermen think they also scare fish. They also claim they create intolerable noise pollution for all mammals and fish in the ocean.
Lamya Essemlali, President of Sea Shepherd France cited scientists who predict that the current rates of fishing will likely drive the dolphin population to extinction.
"The spotlight has been put on the trawlers that fish for sea bass …, which is a scandal. But they were not the only ones responsible," she said.
She suggested that aggressive hake fishing, which was given the green light three years ago after a long ban, was a major factor. The spike in dolphin deaths also began three years ago.
Trawlers are facing unprecedented demand for low-cost fish, which has made fishing for catches like sea bass and hake a vital operation for those in the trade.
Last year, Bank of England governor Mark Carney told Sky News that oceans around the world were facing a "market failure" that risks triggering the extinction of fish species.
Cleary another indication of the human impact on the environment is at present unsustainable. An impact that will eventually rebound on it's instigators.