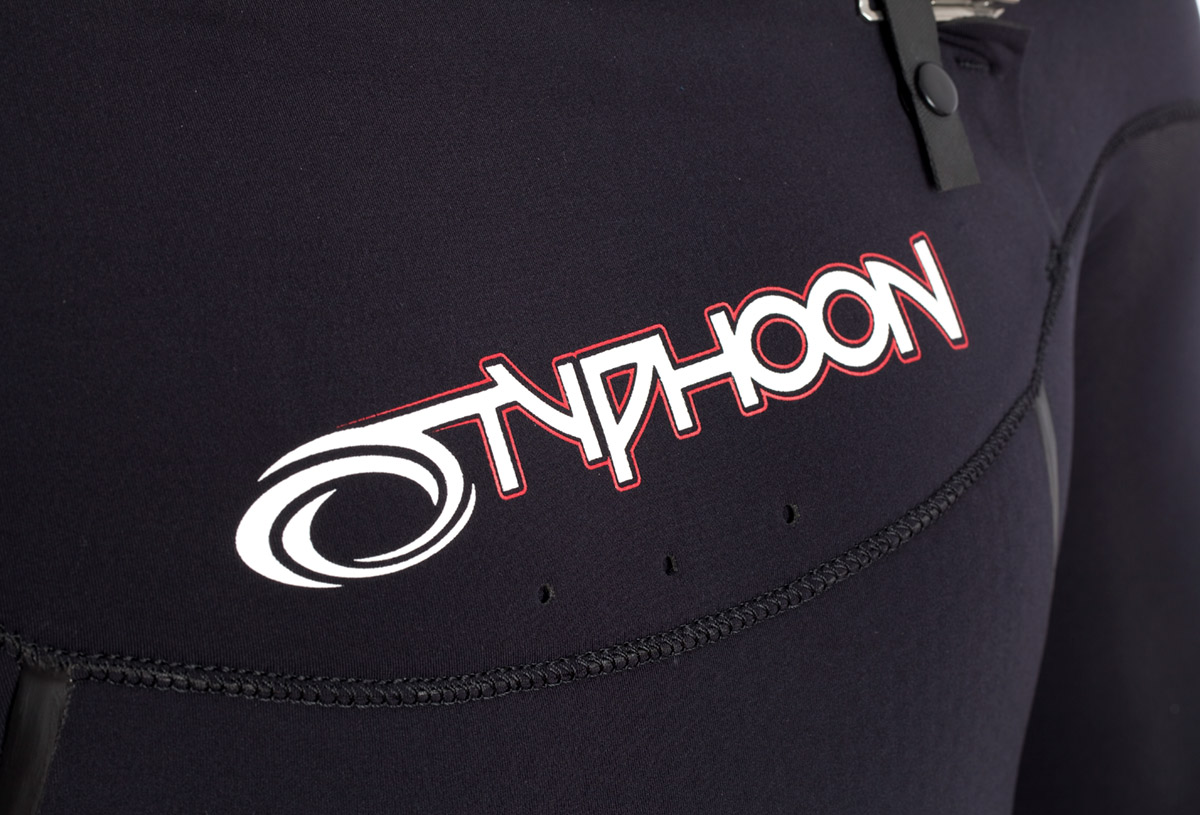 Feeling the cold? Is your old wetsuit starting to show its weaknesses. Fear not, we have a full winter kit from Typhoon to give away worth £372.
Typhoon have been at the forefront of wetsuit design with a cold water heritage since setting up factory in Redcar, Yorkshire in the 70's. They have been supplying military organisations and RNLI for over 30 years as well as James Bond and his co-stars and the Antarctic Survey. Team riders include Alan Stokes, Barnaby Cox and Sky Shaw.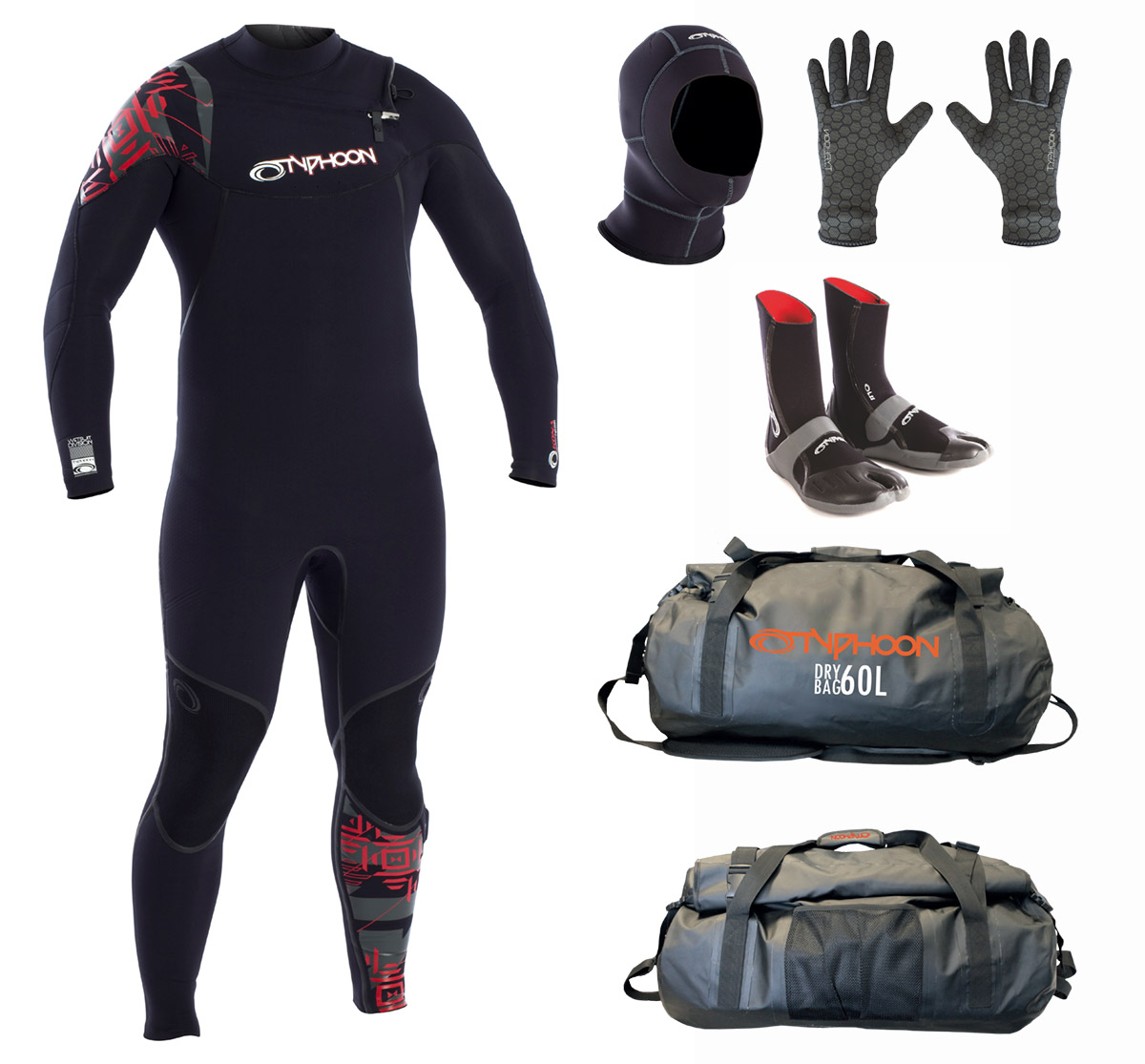 Typhoon will send one lucky winner a full winter survival kit worth £372 including
Kona OFZ 5mm wetsuit, Stretch V 5mm gloves, Zephyr 5mm split toe boots, a Raptor 5mm hood and a 60L Holdall Drybag
The Kona combines cleverly engineered wetsuit technology with stunning styling, making it an instant classic. Using 5/4/3 Flextreme neoprene throughout, Thermadome neoprene on the front of body and Furness lining utilizing Maxdri fabric, it one of the warmest 5mm suits in class. Contour control Liquid Seal seams and an easy to put on Over Front Zip system ensure maximum comfort and performance on this feature packed flagship suit.
Super stretch gloves , 5mm Titanium Super Stretch Neoprene, glued and blind stitched construction, all over reinforcing, inner wrist gasket to help minimise water ingress.
Zephyr 5mm split toe boots. Internal split toe no snag bridge, Liquid seal seams, GBS, stabilising binding guard, full toe and heal box protection and sculptured T-Flex Neoprene shank.
Raptor 5mm Hood. Blindstitched 5mm Neoprene superstretch hood with glide skin interior, face seal and new anatomic cut.
60L Holdall Drybag Ideal for transporting all your wet kit in one bag, or for keeping your essentials dry on the water, the 60 litre dry holdall is roomy enough to meet all your needs. Its extra-long handles means you can turn this holdall into a backpack when you need extra hands.
A winner will be picked by Thursday 24th January
For more on Typhoon head to their website here typhoon-int.co.uk or Instagram here