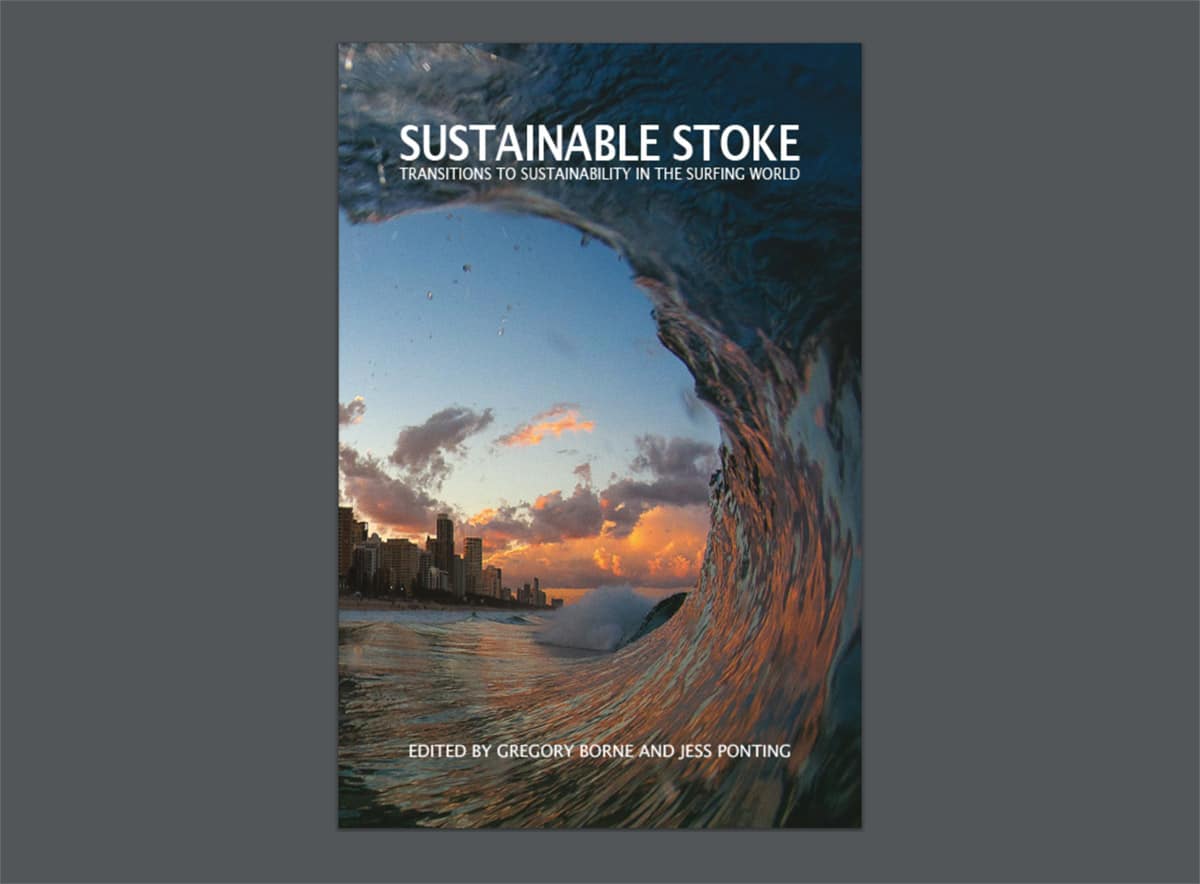 Sustainable Stoke:Transitions to Sustainability in the Surfing World was released in 2015. The question "What does sustainability mean in the surfing world?" is answered by more than 40 of the most influential figures from the surf industry, academia, non-profit organisations, and the surfing community, exploring the cutting edge of the surfing world's transition to sustainability.
High profile contributors include, President of the International Surfing Association and founder of Reef, Fernando Aguerre, 1978 World Champion and former CEO of the Association of Surfing Professionals Wayne Rabbit Bartholomew, Professional Surfer, former Waterman of the Year and twice inducted into the Surfers Hall of Fame Rob Machado, President of the Surf Industry Manufacturers Association Doug Alladini, Founder of Surfrider Foundation Glenn Hening, Co-Founder of Surfers Against Sewage Chris Hines, Fred Hemmings 1968 world champion, founder of the Pipeline Masters and the World Championship Tour, and former state senator, and Bob McKnight former CEO and current chairman of the board at Quiksilver, and many more.
"Sustainable Stoke" systematically explores how surfing culture and industry impacts on social, economic and environmental areas of life at both international and local levels. Innovations and initiatives are highlighted providing the foundations for technological transitions as well as social and environmental initiatives that are improving the lives of thousands of people all over the world.
It is available for free download here