New for Fall 2016, Patagonia introduces the world's first and only neoprene-free wetsuits made with natural rubber from sources that are Forest Stewardship Council® certified by the Rainforest Alliance. It's a groundbreaking innovation that doubles down on the company's initial entry into natural rubber in 2014 with another industry first, and expands Patagonia's Yulex™ wetsuit offering from two to 21 full-length suits for men, women and kids.
The entire line of Patagonia's all-new, high-performance wetsuits is made with natural rubber developed in partnership with Yulex and Forest Stewardship Council (FSC) certified by the Rainforest Alliance. The certification assures customers that the source plantation isn't contributing to deforestation, and that it's managed in a way that maintains the ecological functions and integrity of the forest. The Rainforest Alliance—an international nonprofit dedicated to the conservation of biodiversity and sustainable livelihoods, with a focus on tropical landscapes—performs audits to confirm that the plantation adheres to the FSC's standards on the ground.
"Surfers and wetsuit manufacturers—including Patagonia—have relied on neoprene for years, despite the fact that it's a nonrenewable, petroleum-based material with an energy-intensive manufacturing process," says Hub Hubbard, Patagonia's wetsuit development manager. "Neoprene is nasty stuff, but for a long time we had no alternative. Through our partnership with Yulex we've invested in a plant-based game-changer and built it into our entire fullsuit line."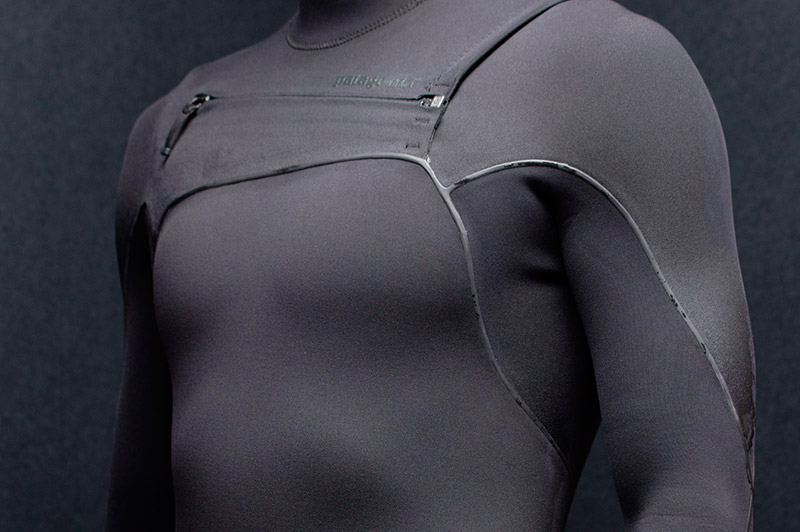 The neoprene-free Yulex wetsuits perform as well or better than conventional neoprene wetsuits. But because the main polymer is produced in trees instead of factories, using natural rubber reduces the CO2 emitted in wetsuit manufacturing by up to ~80 percent. The FSC certified rubber is blended with a small amount of chlorine-free synthetic rubber for increased ozone and UV resistance, and to meet Patagonia's rigorous demands for durability and strength. The Yulex process also removes over 99% of impurities, resulting in a nonsensitizing material.
The new plant-based polymer pioneered by Yulex is sourced from Guatemala, where hevea trees are grown on reclaimed farmland. Hevea has long been the source for the most demanding rubber applications, including car and airplane tires. Some of the world's supply, however, is grown in newly clearcut rainforest zones, making the rubber industry a major driver of deforestation in tropical countries. Patagonia avoided using hevea until a more sustainable source could be found.
As with their previous work, Patagonia and Yulex are again sharing this groundbreaking innovation with other companies, hoping to create a shift toward cleaner and less harmful materials throughout the surf industry. The release of the new line is the result of a decade of Patagonia's work in developing alternatives to neoprene. Patagonia published a blog post about the environmental impacts of neoprene in 2008, the year the company started manufacturing wetsuits. The post is available here.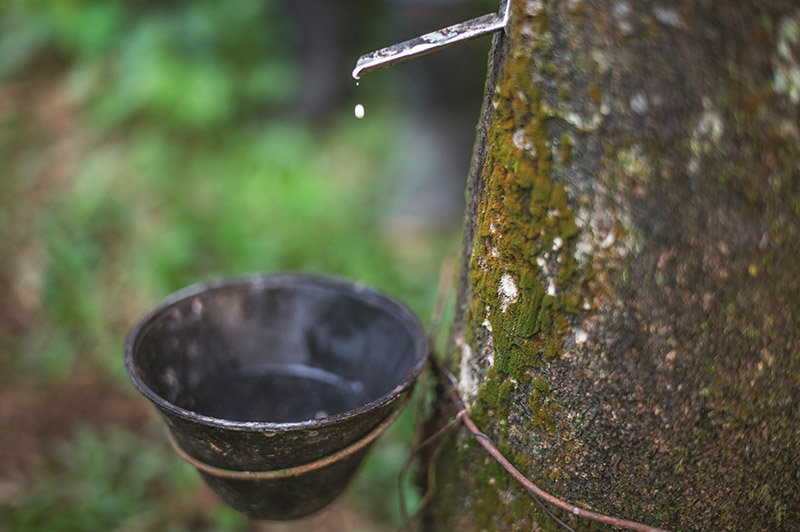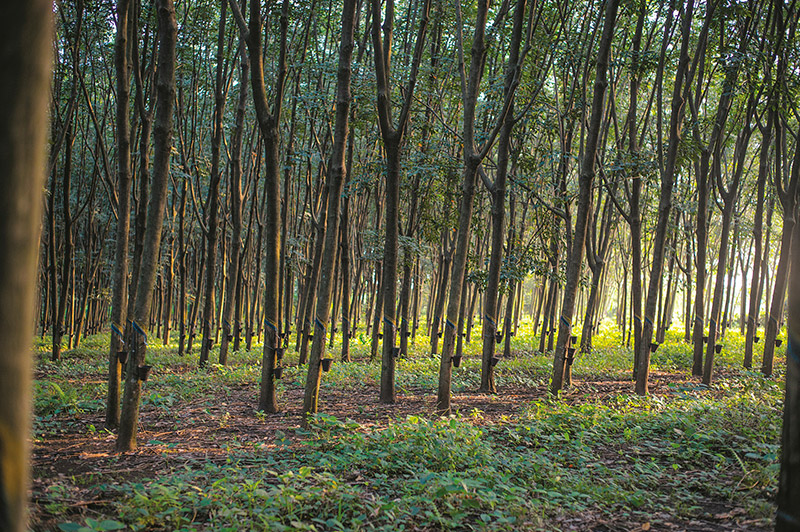 "Yulex could not have found a better partner than Patagonia to champion this breakthrough for the surf industry. The collaboration between our companies has been an example of how sustainable products can be brought to customers without sacrificing performance and cost competitiveness," commented Jeff Martin, founder and CEO of Yulex Corporation. "Patagonia has an exemplary business model which Yulex and others continue to embrace."
Patagonia's Fall 2016 wetsuit line has new, fast-drying thermal linings and new floating front-zip entries as well as back-zip options. The new and exclusive inverted microgrid linings, made with the highest possible recycled polyester content, dry faster and create lighter suits while maintaining excellent warmth.The floating front-zip increases the wetsuit's lifespan and features an asymmetrical flap for better stretch, seal and mobility. Featuring wetsuits rated for six different temperature levels, Patagonia's collection has offerings that will keep surfers warm in water temperatures ranging from 23°C down to 0°C.
The new wetsuit line was released globally in Australia in March of 2016 with six fullsuit styles. All 21 fullsuit styles will be available starting August 1, 2016 in North America, and Japan. 20 fullsuit styles will be available in Europe. Prices for the Yulex natural rubber suits are comparable to conventional, high-performance wetsuits; the new season also marks the first time Patagonia has offered a wetsuit built specifically for kids.
Patagonia wetsuits are available for purchase at Patagonia San Sebastian Surf store, select surf shops and at Patagonia.com.
About Patagonia
Founded by Yvon Chouinard in 1973, Patagonia is an outdoor company based in Ventura, California. A certified B-Corporation, Patagonia's mission is to build the best product, cause no unnecessary harm and use business to inspire and implement solutions to the environmental crisis. The company is recognized internationally for its commitment to authentic product quality and environmental activism, contributing over $70 million in grants and in-kind donations to date.