The shortboard WQS finals went down on Saturday. The "challenging" surf of the early days was banished with a fresh, fun swell filling in to level the playing field. Huge congrats to Brit riders Jobe Harriss who made the quarters and Peony Knight who made the semis.
The victors were, not entirely unsurprisingly ex-WCT surfer Claire Bevo, and up and coming Aussie Shane Campbell. Commiserations to Angelo Bonomelli who had a final of contrast. Got a 10 and an interference call… Ouch. Apparently Shane and the Aussie crew made the most of the festival at Watergate that night in celebration.
WSL PRESS RELEASE
Claire Bevilacqua and Shane Campbell have won the Boardmasters, Cornwall today in good three-to-four foot surf at Fistral beach. Competition resumed early this morning and ran through the remaining rounds of the men and women's QS competitions to culminate with the crownings of Bevilacqua & Campbell this afternoon.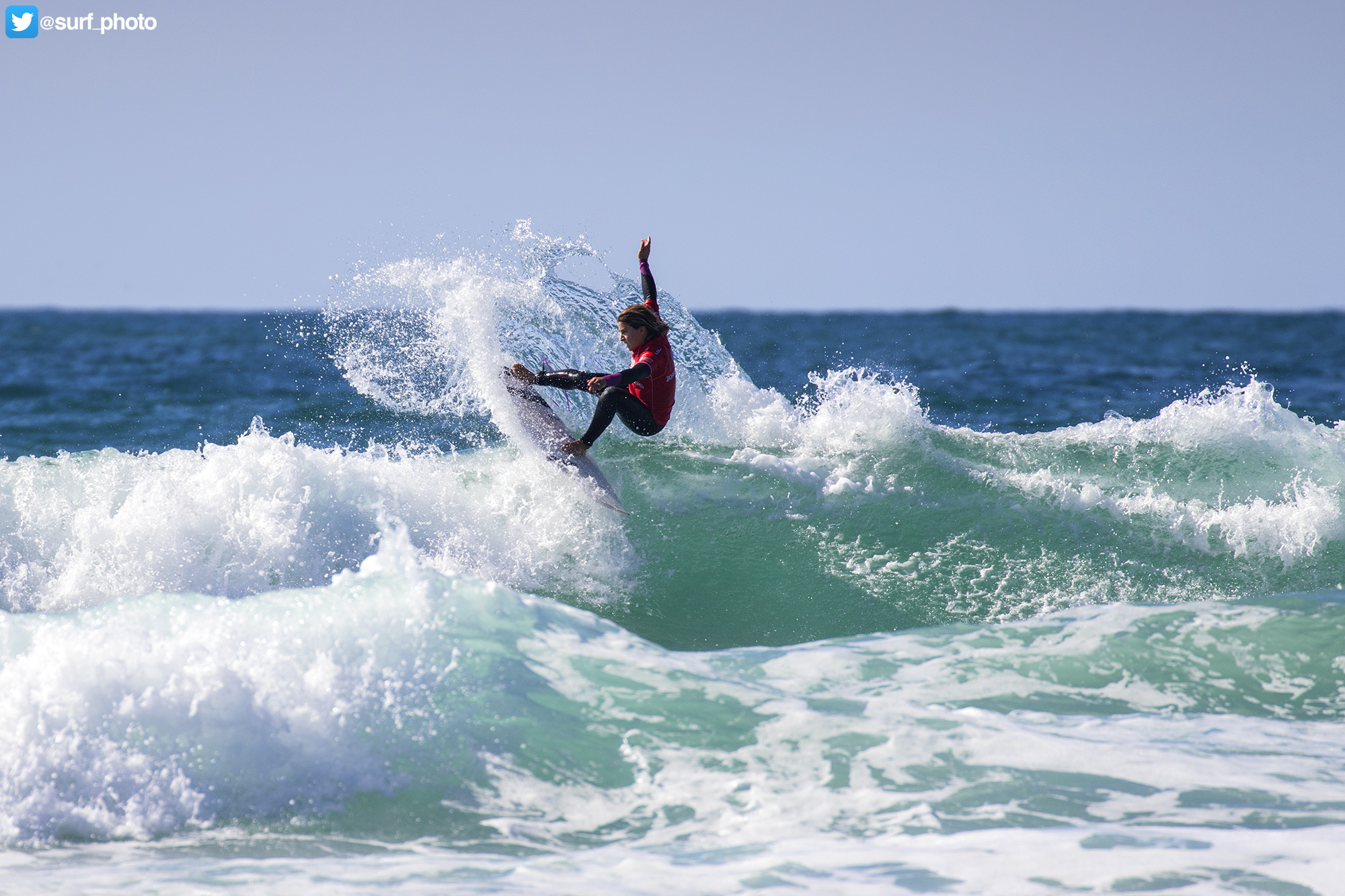 The most form surfer of the entire event, Claire Bevilacqua (AUS), 33, opened her final count with a good wave on her forehand, and performed two solid turns on the outside before wrapping things up in the shorey for a 6.83 and a commanding lead. Ariane Ochoa (EUK), 18, tried to answer quickly but failed to perform on her first couple of attempts.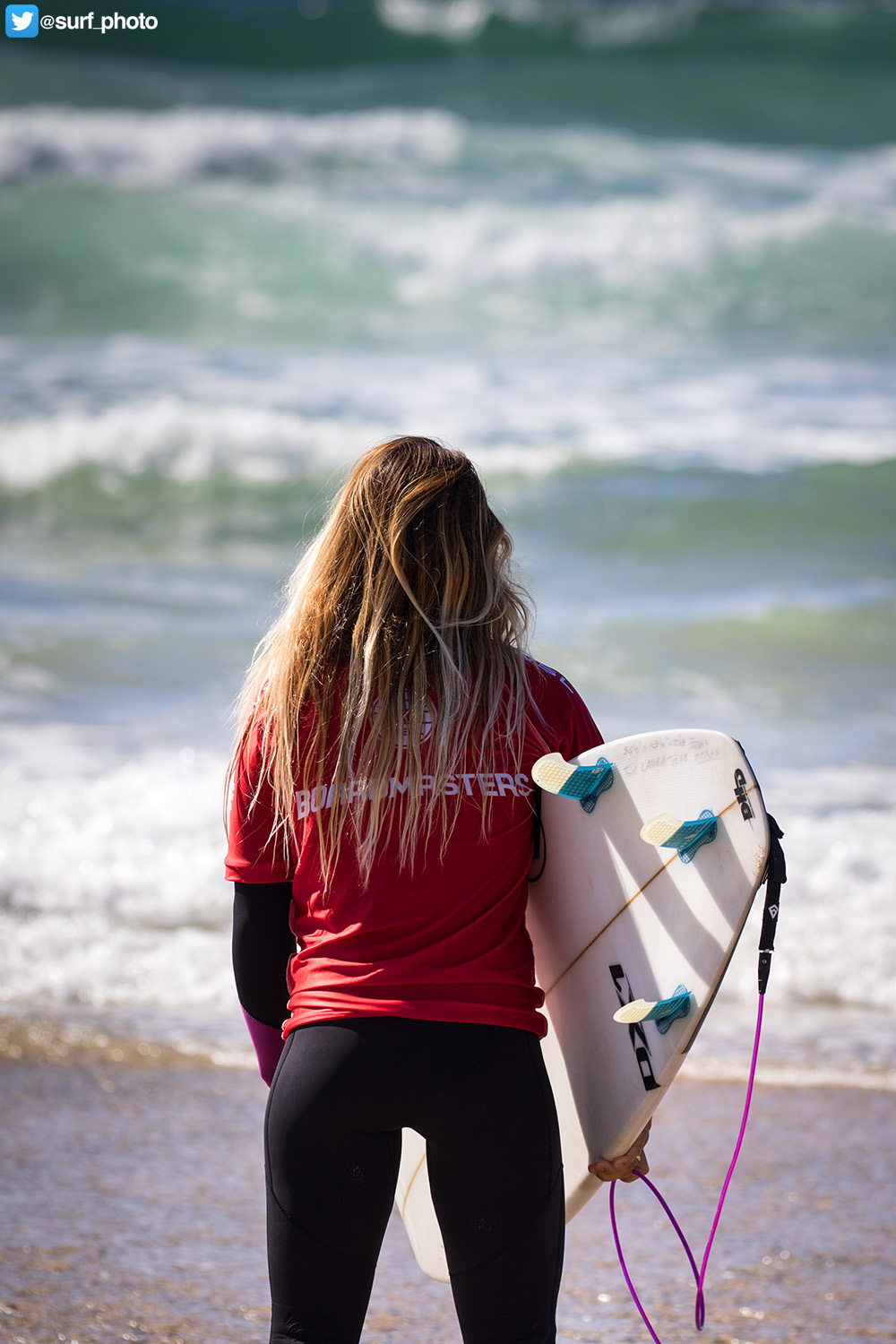 The young Basque didn't lose faith and continued to scour the lineup for better opportunities, picking a nice right-hander as well to perform three solid backhand hacks for a 6.90, placing her right back in the game. In the meantime, Bevilacqua found another good wave for a 6.00 to extend her lead. Despite multiple efforts from Ochoa, Bevilacqua had built a sufficient lead and walked away with the win.
"I'm just really in disbelief, this whole week is gone so fast, we had beautiful weather and good waves and yeah I'm super happy, this is a dream and I love England, I can't wait to come back !" an ecstatic Bevilacqua stated. "I'm going to compete in the European leg, this is a bit of a working vacation to see how I went and how it felt to come back on tour with a new approach and no pressure."
"I've felt really good leading up to this event, I've been training and I'm just feeling really strong and confident in my surfing so I figured why not give it a go and try to make some points and money !" she continued. "I'm doing this for fun, I love surfing with the younger girls they push me and make me try really hard, it's just all really positive."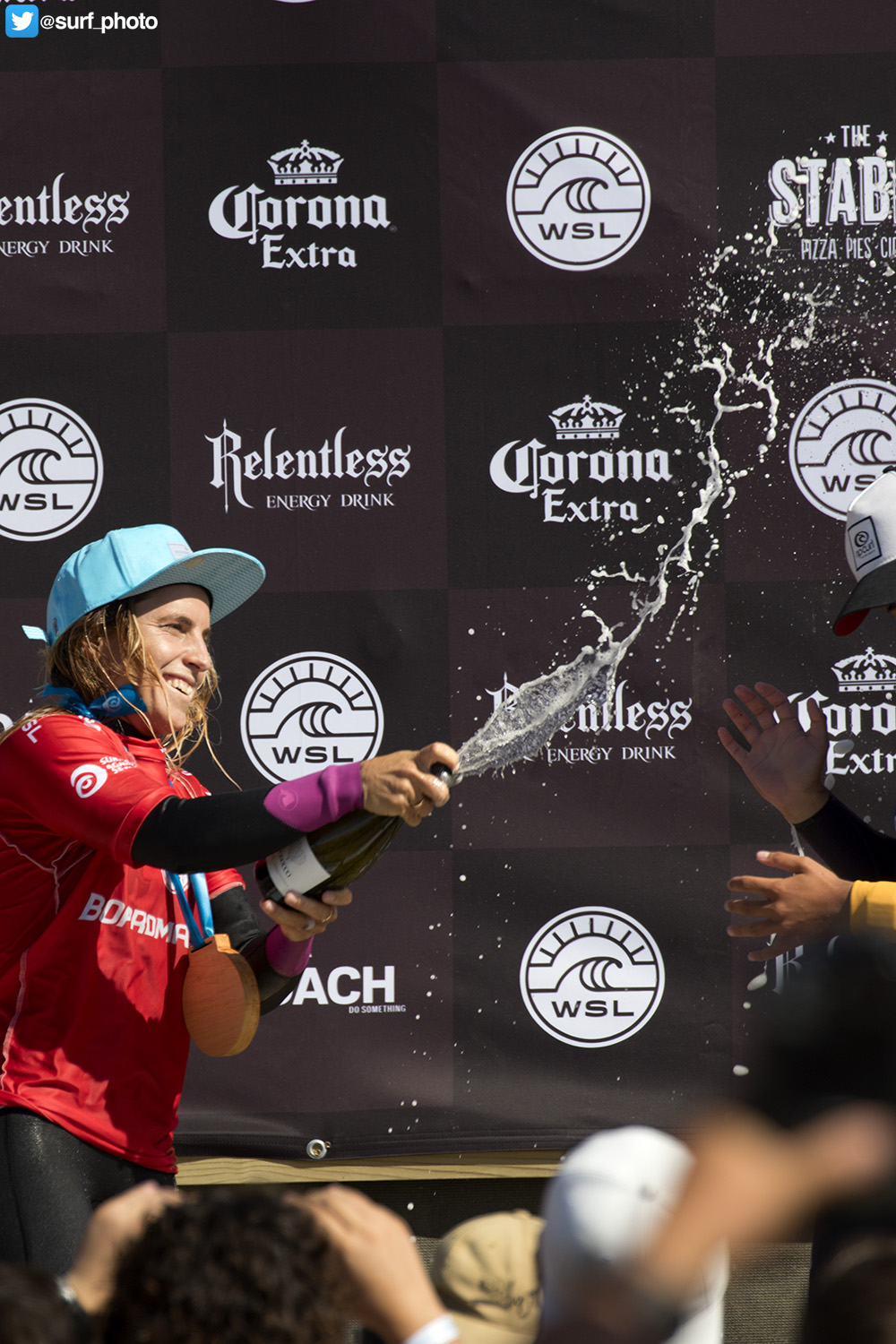 With her excellent runner-up spot today, and an event win previously achieved in Galicia, Ochoa continues to climb through the ranks and takes pole position in the European title race, overtaking compatriot Garazi Sanchez-Ortun (EUK) in the process.
"I'm super happy but I really wanted to catch that one wave I was missing," she reflected. "Sometimes things don't go your way and that's just the game, but I'm super pleased with my result. It has been a really good week with my sister and her boyfriend supporting me every day. I'm loving it here. Hats off to Claire, she ripped the whole event so she deserved it !"


Peony Knight (GBR), 18, claimed the host country's best result today, with an excellent equal 3rd finish, falling just short of her season's second final appearance. The young junior with an already solid resume on her local and national tours is quickly improving and could become Britain's new threat in future seasons.
"I'm really happy, conditions were tricky and I had a really tough draw so I'm pleased with that result," she commented. "I'm starting off this season well and we have a few more comps coming this summer so it's a bit of a confidence boost and I'm going to just go for it now."
In the men's event, a busy start to the big final saw Shane Campbell (AUS), 21, and Angelo Bonomelli (ITA), 25, exchange a lot of waves right off the buzzer. The Australian, Campbell, got the edge with a 6.33 over Bonomelli low score and took an early lead.
With about ten minutes remaining in the battle, the Italian started on a wave as Campbell with priority opted to go as well, and was given a interference as judges deemed he altered his opponent's wave scoring potential. With only one score then counted in his total, Bonomelli's chances for the win were instantly reduced to none.
Despite the unfortunate incident, Bonomelli continued to surf and started on a long left-hander he absolutely destroyed with speed, power and flow, claiming the first and only perfect 10 point ride of the event.
Campbell improved his own situation with solid surfing on his forehand and finally claimed the Boardmasters title as the final horn sounded.
"There's no better feeling, this is my first QS win and I'm really stoked, I haven't even made the quarters on the QS before so to get into the man-on-man rounds and win is amazing," he said. "It's unfortunate what happened in the final, you never want to win or lose on an interference, and when it happened I thought it could go either way. I'm with the whole Australian crew here and we're going to go out and celebrate at the festival tonight !"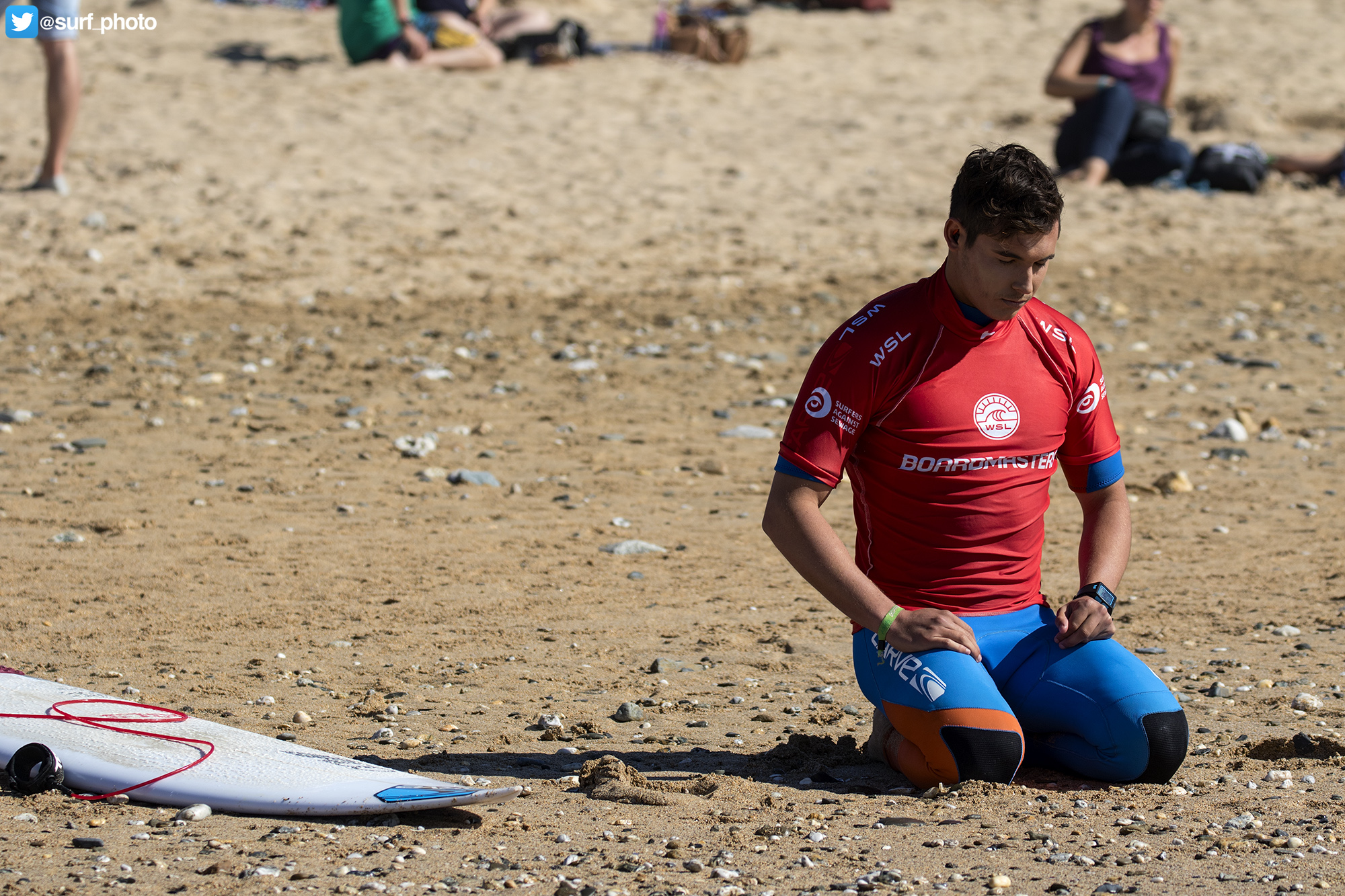 The unfortunate Italian, Bonomelli claims a career-highest second place result in Newquay, and will be looking to keep the ball rolling as he heads to France for the next two QS events of the region's summer leg.
"It's really emotional to get to my first ever final, especially considering the general level in this event everyone surfed so well," he commented. "I had a lot of fun, and even though I'm obviously disappointed about losing this way, but the scores I got are really encouraging and I hope I can continue and avoid this kind of mistake in the future.."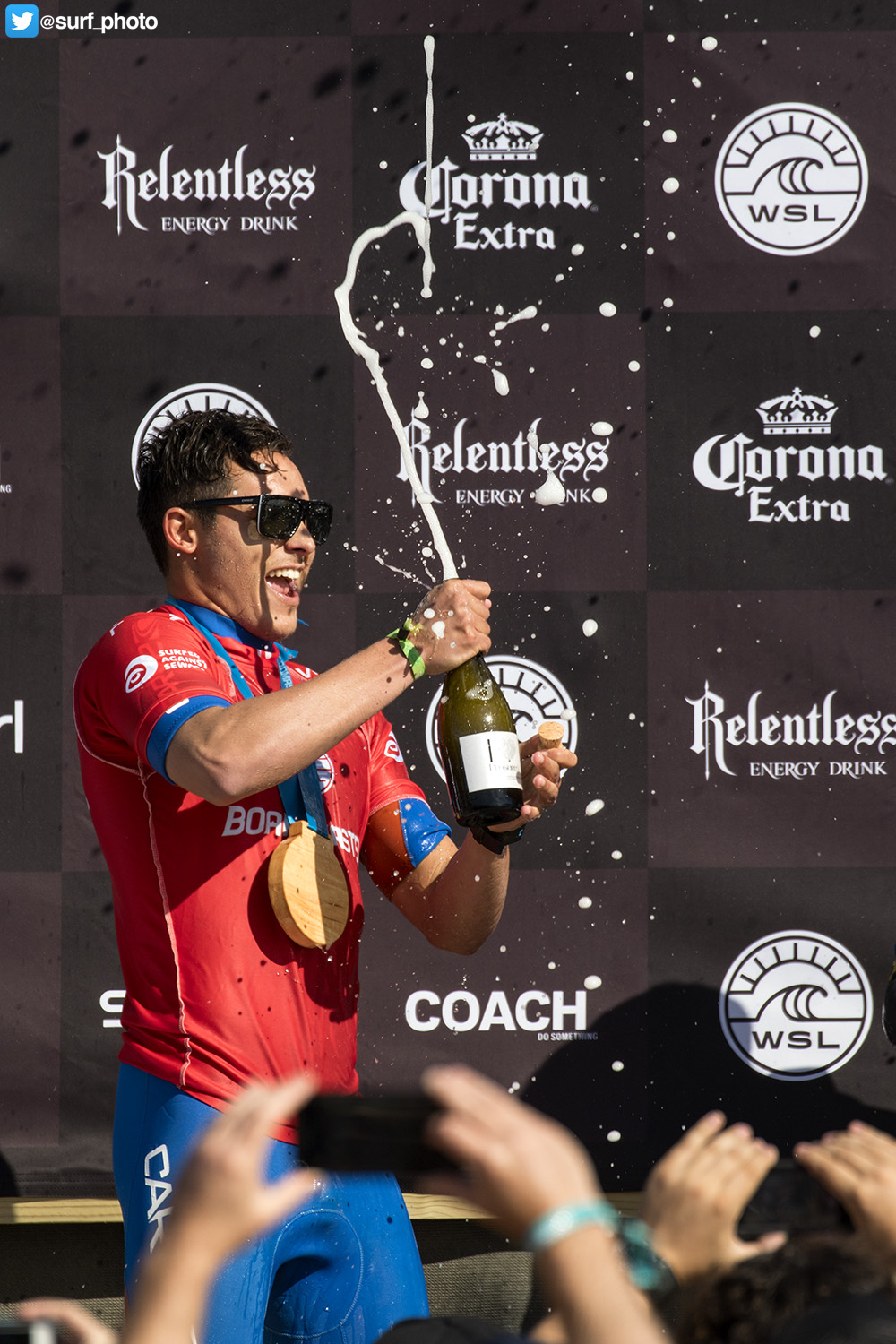 Men's European QS: (post Boardmasters, Cornwall)
1 –  Jonathan Gonzalez (CNY)
2 – Jorgann Couzinet (REU)
3 – Gony Zubizarreta (ESP)
4 – Andy Criere (FRA)
5 – Pedro Henrique (PRT)
Women's European QS: (post Boardmasters, Cornwall)
1 – Ariane Ochoa (EUK)
2 – Garazi Sanchez-Ortun (EUK)
3 – Pauline Ado (FRA)
4 – Keshia Seelow-Eyre (GBR)
5 – Carol Henrique (PRT)
The Boardmasters, Cornwall are scheduled from August 10-14, 2016 at Fistral Beach, Cornwall – England. For all results, photos, video highlights and press releases, log on to worldsurfleague.com.
The Boardmasters, Cornwall are supported by Surfers Against Sewage, Carve Mag, Corona, Relentless, Cornish Orchid, The Stable and MagicSeaWeed among others.
BOARDMASTERS MEN'S QS FINAL RESULTS:
1- Shane Campbell (AUS) 13.50
2- Angelo Bonomelli (ITA) 10.00
BOARDMASTERS WOMEN'S QS FINAL RESULTS:
1- Claire Bevilacqua (AUS) 12.83
2- Ariane Ochoa (EUK) 10.40
BOARDMASTERS MEN'S QS SEMIFINAL RESULTS:
SF 1: Shane Campbell (AUS) 12.33 def. Tomas Fernandes (PRT) 8.57
SF 2: Angelo Bonomelli (ITA) 16.90 def. Bruce MacKie (BRB) 16.33
BOARDMASTERS WOMEN'S QS SEMIFINAL RESULTS:
SF 1: Claire Bevilacqua (AUS) 15.16 def. Reika Noro (JPN) 10.00
SF 2: Ariane Ochoa (EUK) 11.67 def. Peony Knight (GBR) 9.64
BOARDMASTERS MEN'S QS QUARTERFINAL RESULTS:
QF 1: Shane Campbell (AUS) 13.07 def. Cody Robinson (AUS) 12.77
QF 2: Tomas Fernandes (PRT) 11.63 def. Jobe Harriss (GBR) 11.10
QF 3: Angelo Bonomelli (ITA) 15.00 def. Louis Gillick (AUS) 8.50
QF 4: Bruce MacKie (BRB) 11.43 def. Jake Marshall (USA) 10.96
BOARDMASTERS WOMEN'S QS QUARTERFINAL RESULTS:
QF 1: Claire Bevilacqua (AUS) 13.43 def. Lucy Campbell (GBR) 6.30
QF 2: Reika Noro (JPN) 10.90 def. Ainara Aymat (EUK) 8.87
QF 3: Ariane Ochoa (EUK) 10.73 def. Denver Young (AUS) 8.77
QF 4: Peony Knight (GBR) 14.17 def. Chelsea Roett (BRB) 11.10