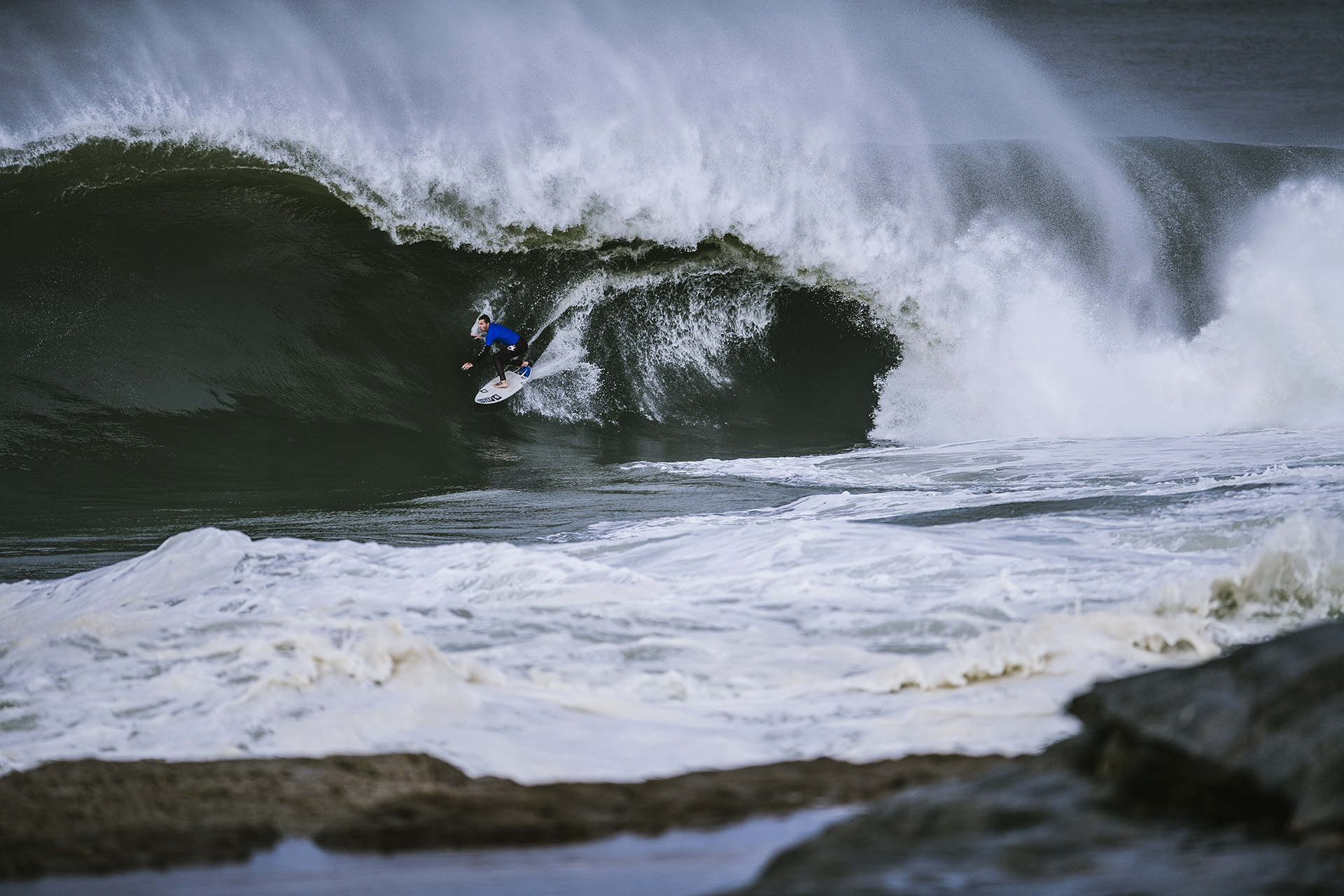 Sydney's invitation-only surf competition ran through two hours of battles in extreme waves on the edge of Botany Bay on Monday before being put on hold as officials waited for the wild conditions to relent.
After Red Bull Cape Fear was given the go-ahead for 2016, a selection of Australia's best slab-riding specialists went to work on the biggest waves ever ridden at this infamous break. The paddle-in portion of the event was cancelled as it was deemed impossible to surf the waves without being towed-in by a jet ski.
https://www.facebook.com/carvemag/videos/10154043931298780/
The day saw plenty of thrills and spills as competitors pushed the limits in the 12-to-15 foot waves breaking only meters from a jagged rock shelf.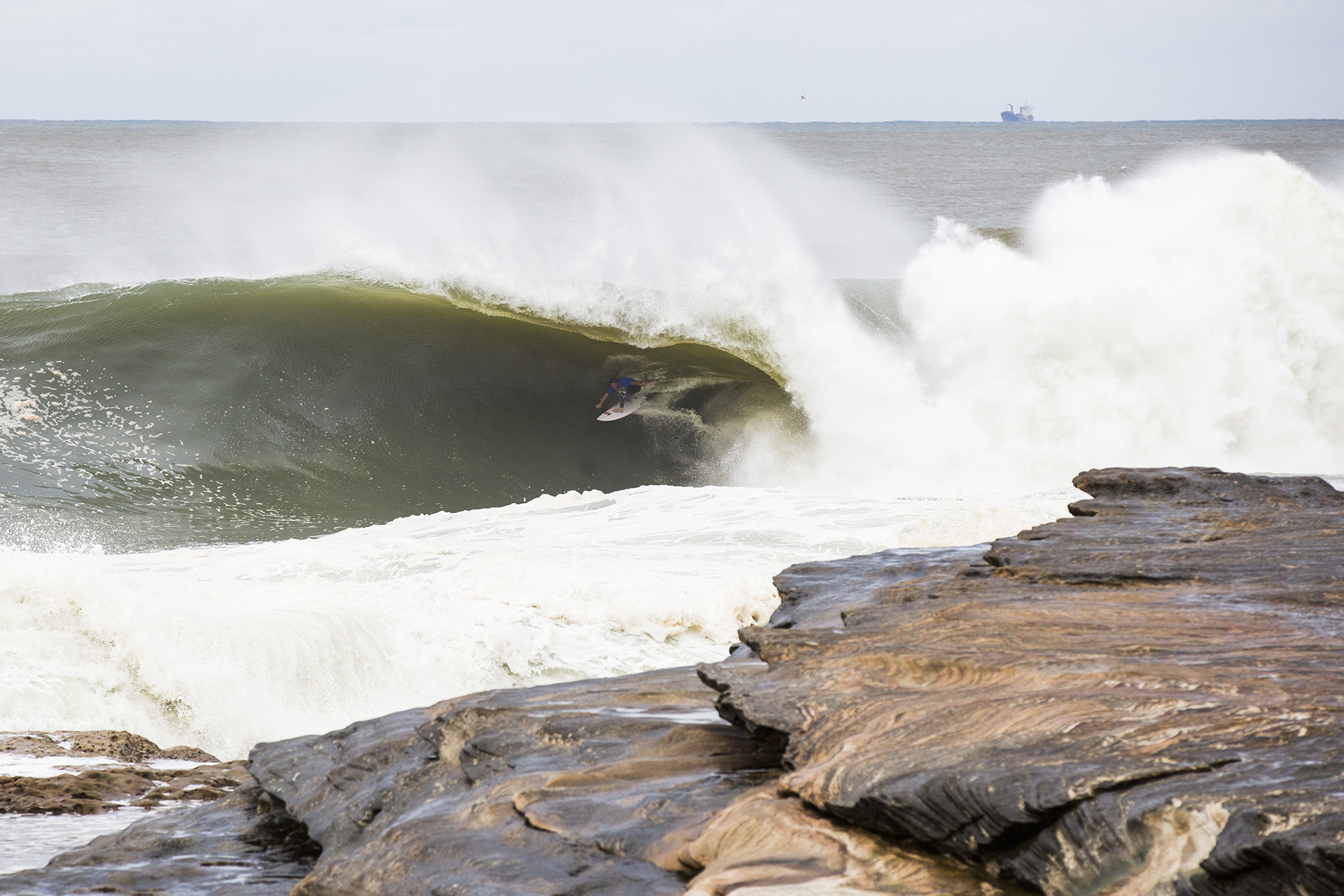 "I think everyone in the event would agree this is the biggest the Cape has ever been surfed," said Maroubra's Blake Thornton, a former world tour surfer and veteran competitor.
"I was really nervous before the event started, then once I got out on the back on the jet ski I was pumped up and ready to go. I didn't want to wait too long before I got my first wave because I knew the nerves would build again, and thankfully managed to get a good one early.
"Even though I got absolutely smashed at the end of the battle it's going to be a surf I remember for a long time, with one great wave and one of the worst wipeouts I've ever had."
After two battles the event team re-assessed the conditions and confirmed the event would be postponed until Tuesday.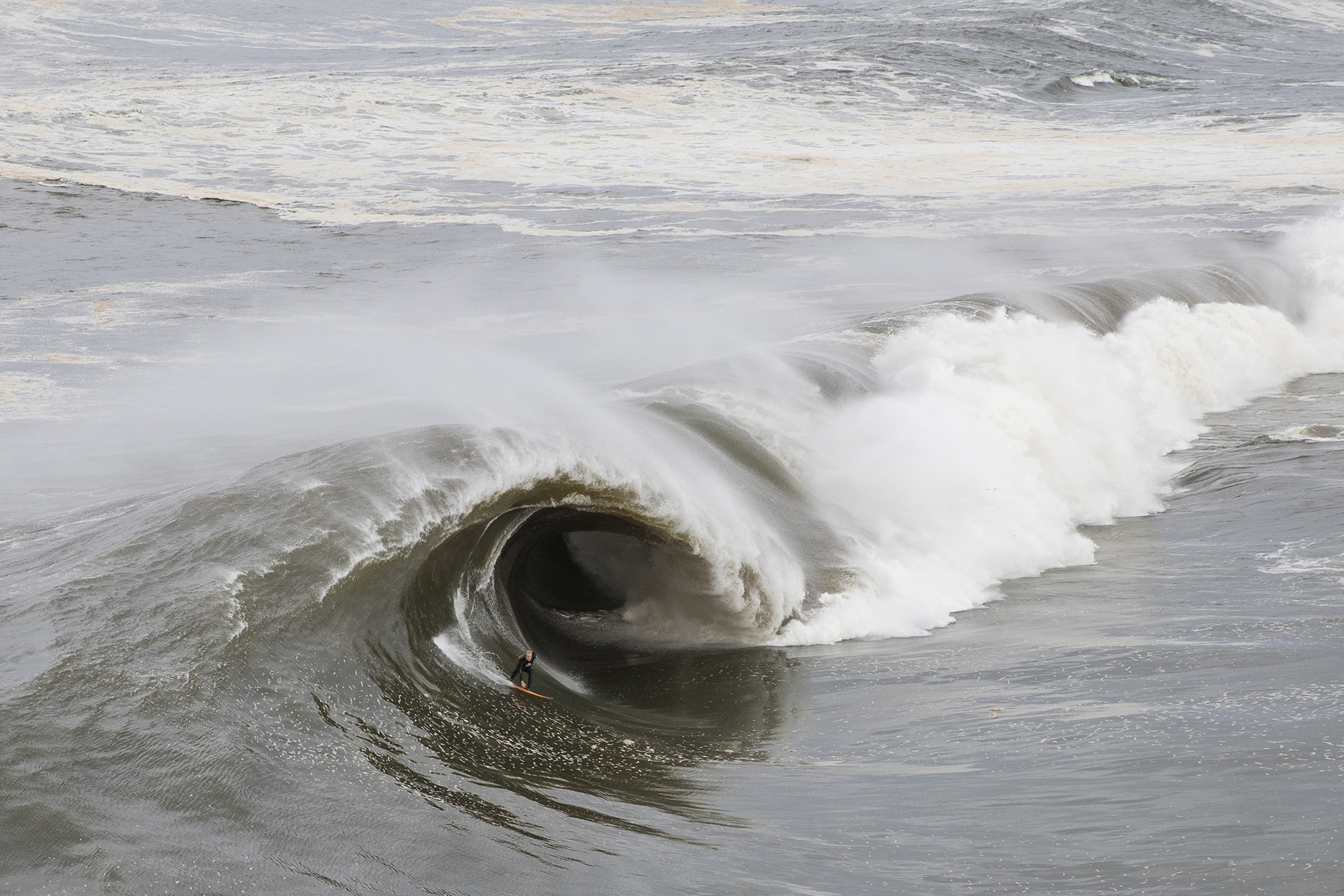 At the halfway mark of competition Justen Allport is leading with a score of 15.25, ahead of Russell Bierke and Evan Faulks in second and third respectively. Allport was taken to hospital for assessment after a wipeout at the end of his heat, but is in a stable condition.
The event team will assess conditions again on Tuesday morning. Further details on RedBullCapeFear.com.
Battle 1: Justen Allport, Jesse Polock, Blake Thortnon, James "Rooster" Adams
Battle 2: Riley Laing, Russell Bierke, Richie Vaculik, Evan Faulks

ABOUT RED BULL CAPE FEAR
COMPETITION FORMAT
• 16 surfers
• 8 head-to-head battles
• 4 surfers in the water at all times (2 contesting a 30-minute paddle-in element and 2 in a 30-minute tow-in element)
• Each battle crowns a winner, and the 4 highest placed winners will progress through to the final
• The highest placed surfer at the end of the final will be crowned the Red Bull Cape Fear Champion