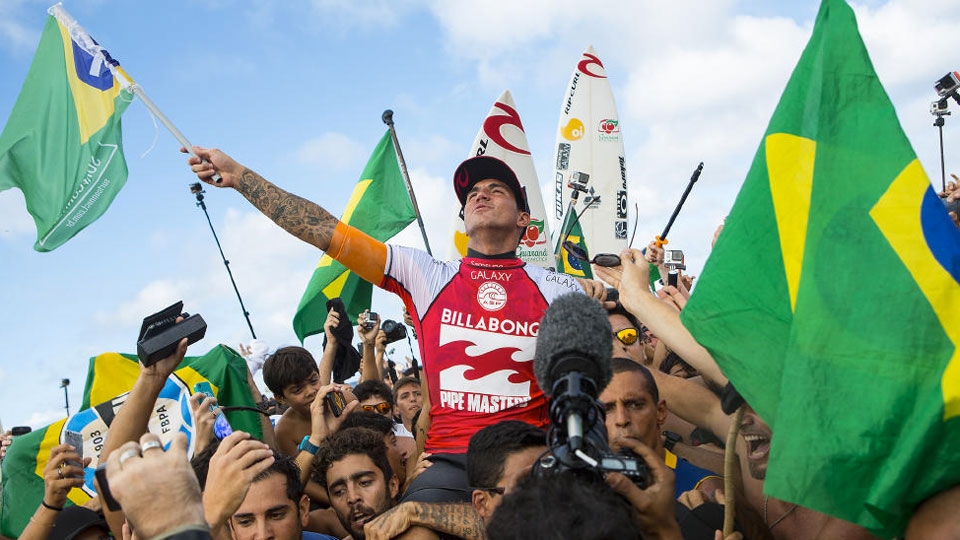 The IOC executive board voted unanimously to support the proposal to include surfing in the 2020 Olympics. If approved at the Rio Games surfing will be an Olympic sport.
The International Surfing Association (ISA)' expressed its delight' at the decision ISA President, Fernando Aguerre, said:
"This is a wonderful moment for our sport and for the global Surfing family. Inclusion in the Olympic Games has been a strategic priority for the ISA for many years and we are thrilled that we are now one step closer to realizing our Olympic dream.
"We are immensely proud of our achievements and the core values that our sport represents. Surfing has incredible youth appeal and a unique culture that would offer huge value to the Olympic Movement. Today's news gives us renewed energy and determination and we look forward to working with the IOC and Tokyo 2020 as we continue on the road to the IOC Session in Rio."
Surfing was one of five sports including skateboarding, sports climbing, karate and baseball/softball suggested of inclusion to 'offer a key focus on youth, which is at the heart of the Games vision for Tokyo 2020. They represent a combination of well-established and emerging sports with significant popularity in Japan and beyond. They include team sports and individual sports; indoor sports and outdoor sports; and 'urban' sports with a strong appeal to youth.'
'The package of five sports will now be submitted to the IOC Session. These sports are considered on top of the athlete and event quota recommendations for Olympic sports outlined in Olympic Agenda 2020, and will not take places away from athletes in existing Olympic sports. Discussions on the event programme in the existing 28 Olympic sports for the Olympic Games Tokyo 2020 are ongoing, and will be finalised by the IOC Executive Board in mid-2017.'