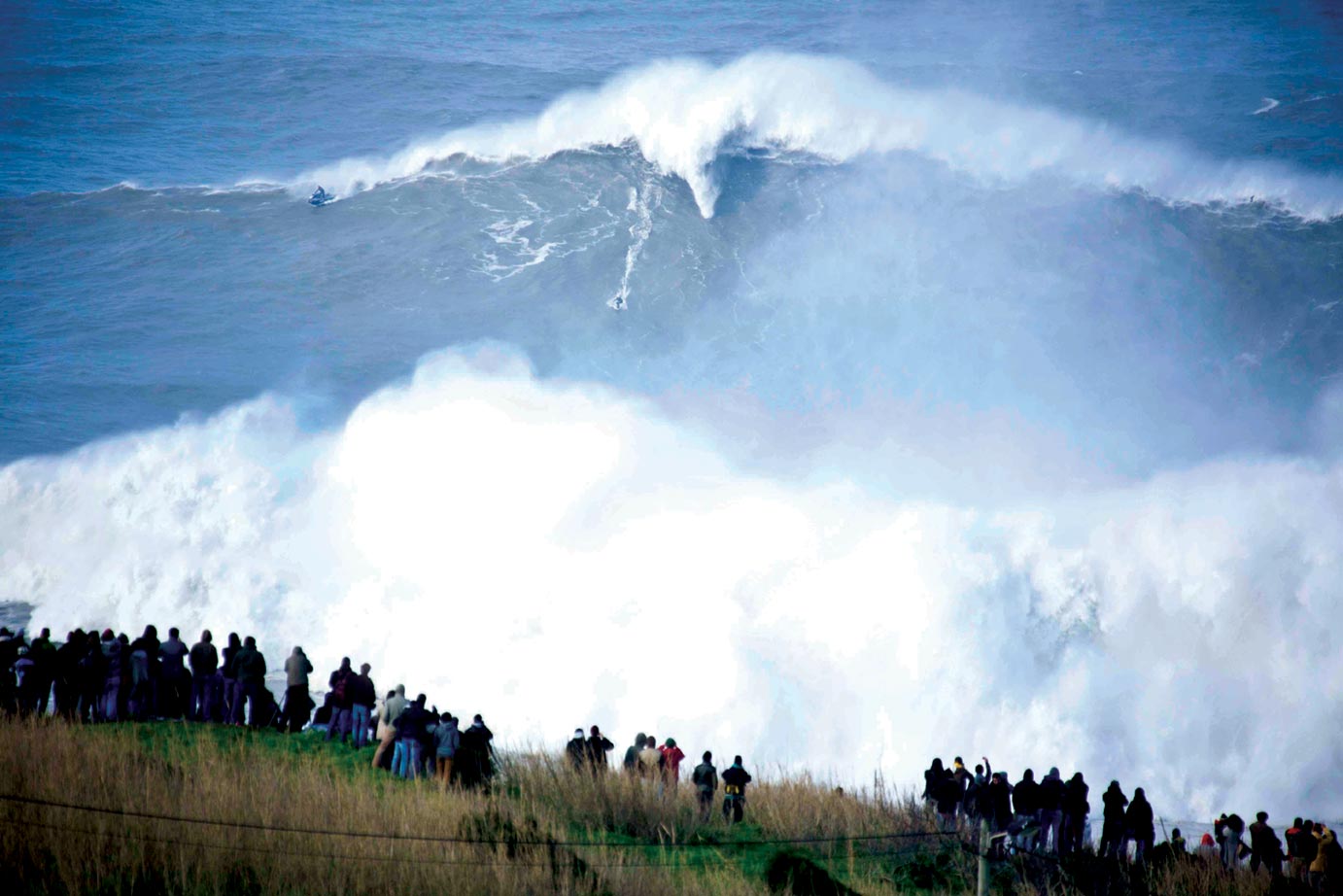 No doubt you have seen shots like the one above, or video of Andrew Cotton taking on huge waves in Portugal and Ireland, but would you like to go and witness it for yourself, and take friend along too?
Cotty has teamed up with Sharp's Brewery for a second year running to give 12 people the chance to win a trip of a lifetime and accompany him on a big wave surf adventure.
The award winning brewery based in Rock, North Cornwall is offering a money can't buy experience as part of its 'There's an Adventure Brewing' competition.
The competition places 12 winners at the heart of the adventure chasing a swell with Andrew in search of the biggest and best waves the world can offer.
Come the autumn, when tide, wind and swell come together, Andrew and six winners, with a guest each, will be whisked away to experience some of the most terrifying waves ever surfed. Winners will experience first-hand the painstaking build-up, the epic wipeouts and the amazing rescues that only big waves can offer.
The two-night, all expenses-paid trip will offer a no holds barred look into the life of a fearless big wave surfer, as Cotty and his team prepare to take on the elements.
To win the chance to feel the thunder of mountainous seas rattling the cliffs of Nazare and watch one of the world's best big wave surfers take on the world's biggest waves just enter your details at:
pic: Vitor Estrelinha courtesy Nazaré council