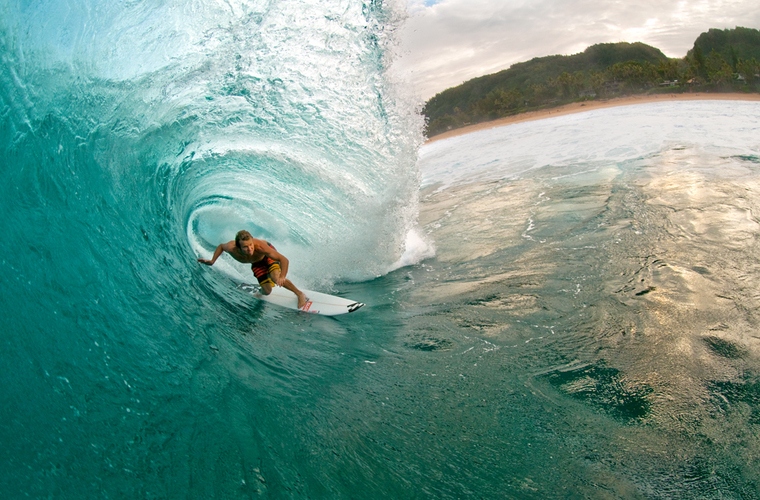 Photo Billabong
Taj has announced he is to retire after 18 years on tour. Taj, 37, won his heat last night but said he had been struggling to keep fitness and focus and felt now was the time to leave the tour.
"I was driving down this morning with a good playlist on and a coffee and I felt so happy and relieved to be making this announcement," he said.
"The sport has given me so much," Burrow said. "Years of incredible waves, experiences and friendships that I'll never forget. The WSL officials and competitors have not only pushed me to be a better surfer but have also become family to me."
"I just didn't have my heart in it and when I was losing I was getting just as upset as ever. It just wasn't adding up, so I thought there's not a better time to give my spot to someone more hungrier."
"I felt like I had too much going on. With the birth of my baby there's been a lot of sleepless nights and I don't have [former trainer] Johnny Gannon in my corner cracking the whip and I just haven't been able to keep up," he said.
"Everything's been going too fast and I've been going into events not prepared. It's no fun going into events half-assed and not giving it my all, it's been making me upset and stressed."
Taj's last event will by the Fiji Pro
Taj's first year on tour was 1998.
Taj actually qualified for the tour a year earlier but declined preferring to train.
Taj has 12 world tour titles and is a Pipe Master
He has been a Top 10 finisher 15 years, Runner-Up 1999 and 2007.
Taj was one of the worlds most influential surfers sections in Sabotaj, Montaj, Fair Bits, Hit and Run, Stranger Than Fiction, Trilogy, Still Filthy, showcasing his high performance approach in the air, trade mark tweaks and carves and highly accomplished tube riding.