So you want to surf on land?
Of course skating was derived from surfing way back when, but over the years there has been a quest to make a skate that feels more like a surfboard to turn. This year sees a slew of new models from SurfSkate and a new RipSurf. We set some of Britains best groms loose on three different boards to see how they ride. As you can see all the groms had their favourites. All the boards turn very differently than normal skates.
There are two Surf Skates used in the test. SurfSkate was built thinking of the movement of a surfboard. The rear truck acts as pivot point allowing to pull the board into turns, while the sprung 360 V-Truck in the front allows to face the board in any chosen direction.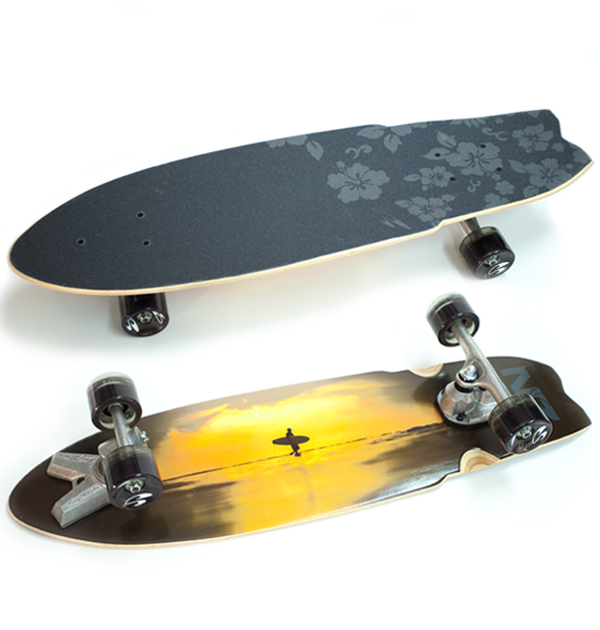 The Zak Noyle Series is a very versatile board. It has a wide deck makes it good for deep carves, but it is also short in length making it very maneuverable, and good for parks. Also features Zaks world famous photos. 285 Euro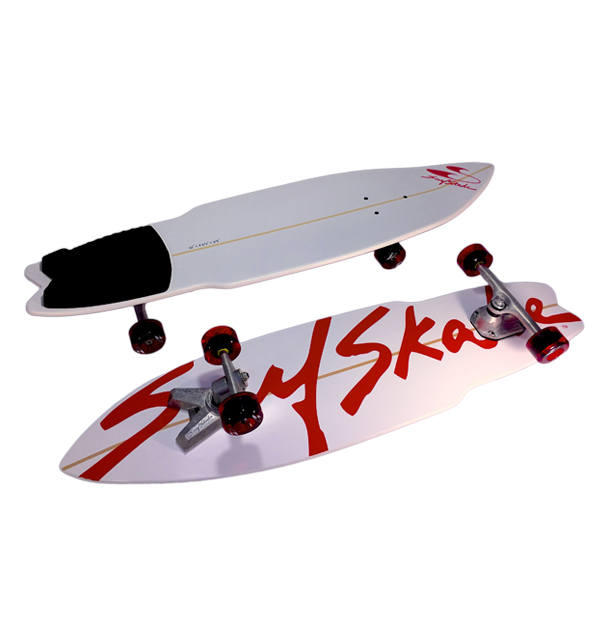 The Premiere has a 40" deck. The large deck allows a rider's feet to fit completely within the rails; providing stability and carving control. Could be recommended for downhill, carving, or if you are a taller rider. RRP 290 Euros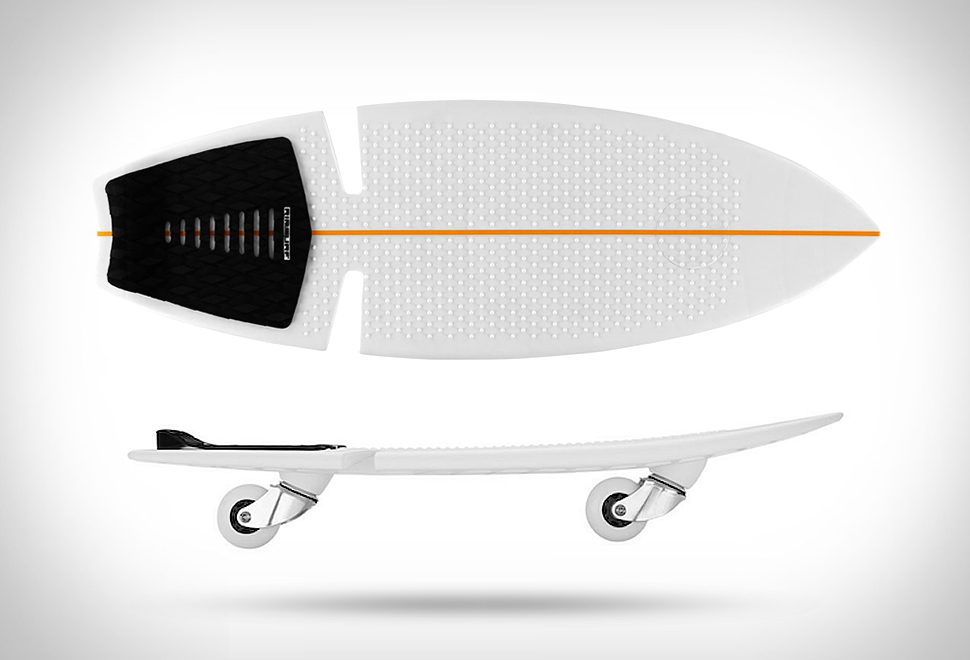 The all new Razor RipSurf – is designed in Southern California. The RipSurf's patented design allows riders to carve and cut like a real surfboard, but on dry land! Riding on two high-performance caster wheels and an authentically styled polypropylene deck, this is one ride-on that's ready to make waves!
The new RipSurf has a tensioned deck as opposed to a RipSticks Ripster which has a tensioned spring. This makes it flex more like a board. The designer has also put front wheel in a different position to make it feel more like a surfboard through turns. £79.95