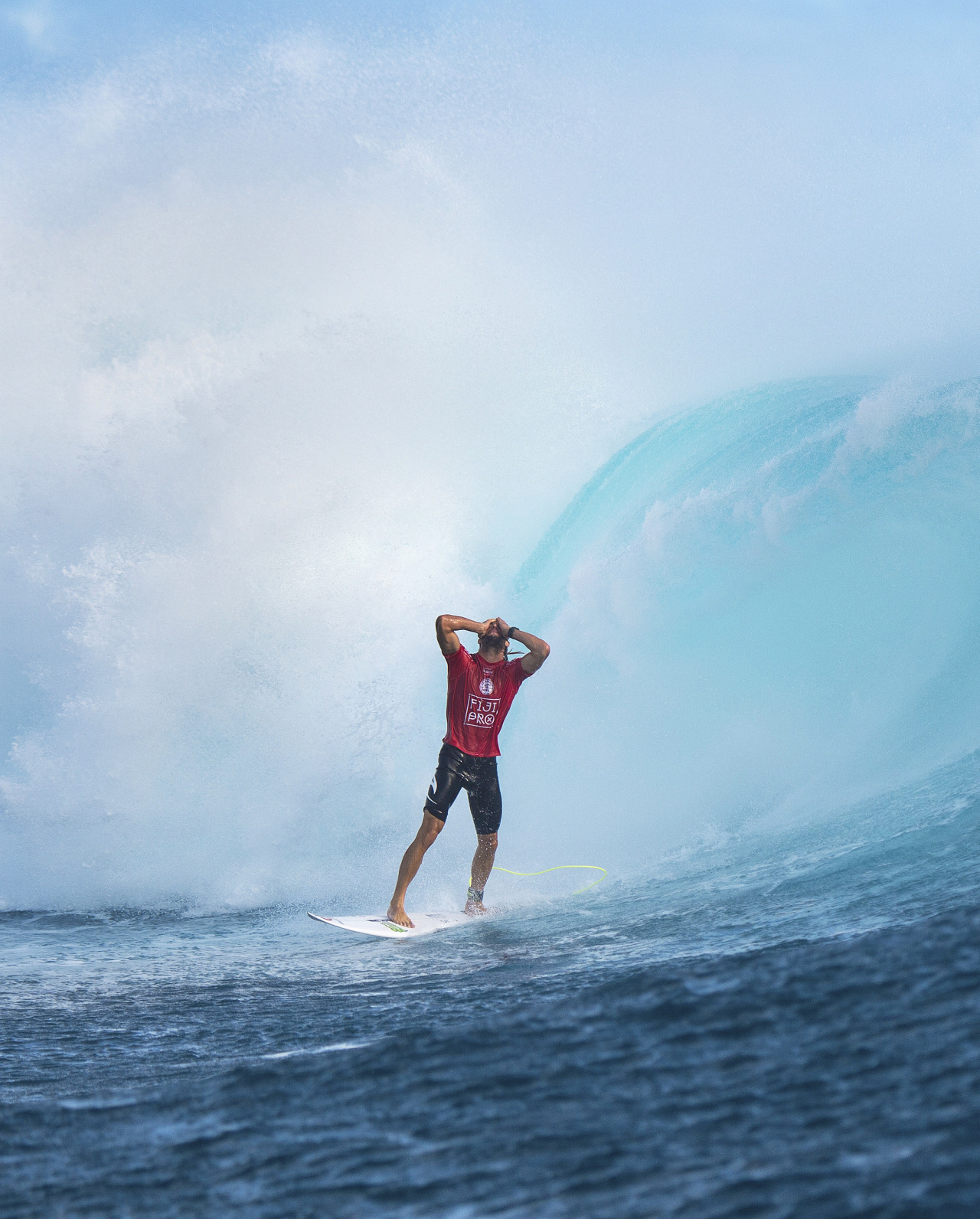 So Big OW has been back into sea after recouping from his head injuries suffered at Pipe. He is still in the early days of getting back on his feet, so he is right back to basics, from elite Chopes charging pro to foamy king, just like that. It must be a huge source of frustration as you can imagine. Not being able to surf sucks at anytime but at least we can surf.
And this is the point. Owen's latest Instagam post below (www.instagram.com/owright if you want to follow) highlights why we all love surfing. Sure we beat ourselves up for being so kooky, we all want to rip like Owen, pull big airs, get barrelled but at the of the end of the day, when we forget all around and immerse ourselves in the ocean, and just go surfing, it is then we have the most fun.
No hooters, no points, there may not even be any spectators or anyone else around, or you could just snag one in the middle of a metropolitan crowd. It could be one foot, it could be ten, onshore, or offshore, 30 degrees or minus 10. You may have a Firewire Tomo or the latest custom sled, you could just as easily be in rag tag third-hand board shorts riding a piece of wood until your belly drags on the sand on some far flung corner of the earth. But you are, gliding along a wave, performing the greatest activity, art or sport on earth – surfing.
And in that moment nothing else matters, you are lost in the stoke.
Those long hours being battered, practising, hoping, dreaming all coming to fruition in one heady mix of adrenalin and endorphins. And there lays the truth in surfing, on any given day any surfer of any ability can feel gloriously victorious. You can hoot, scream, high, five or just smile but at the one minute moment in time you feel you are invincible…
Of course five minutes later you could be face planting, chewing sand, or pulling the nose of your board out of your ass which can generally make you feel like an inglorious bastard for a week. And this is where the genius of Owen Wright's observation lays, "…self improvement is necessary but to focus on comparison of what used to be, what others can do or why you're not good enough is detrimental to the now; negative emotion in your self will hinder improvement and happiness."
Wise words. Just go surfing. Get stoked. Live in the now.
Get well Owen, you are legend whether you can surf one foot or ten.
Here is his enlightening post.