BOARDMASTERS CONFIRMED AS WORLD SURF LEAGUE QUALIFYING SERIES EVENT
MEN'S & WOMEN'S OPEN TO BE WSL SANCTIONED
WSL LONGBOARD QUALIFICATION BACK AGAIN
-FISTRAL BEACH, CORNWALL-
10 – 14 AUGUST 2016
TICKETS ON SALE NOW 
www.boardmasters.co.uk/surfing
#Boardmasters
f: @Boardmasters i: @Boardmasters t: @Boardmasters81
 
Boardmasters has today announced its world famous international surf competition will this year be included as part of the World Surf League qualifying series. Featuring as a QS1000 event, Boardmasters will host the Boardmasters Men's Open, the Boardmasters Women's Open and the Boardmasters Men's and Women's Longboard contests.  This cements Boardmasters as the most high-profile event in the UK's surf calendar.
Boardmasters will feature as stop #29 on the WSL international qualifying series tour, giving surfing professionals the opportunity to come to Cornwall to be in with the chance of gaining valuable points in their quest to reach the elite platform of professional surfing, the Championship Tour (CT).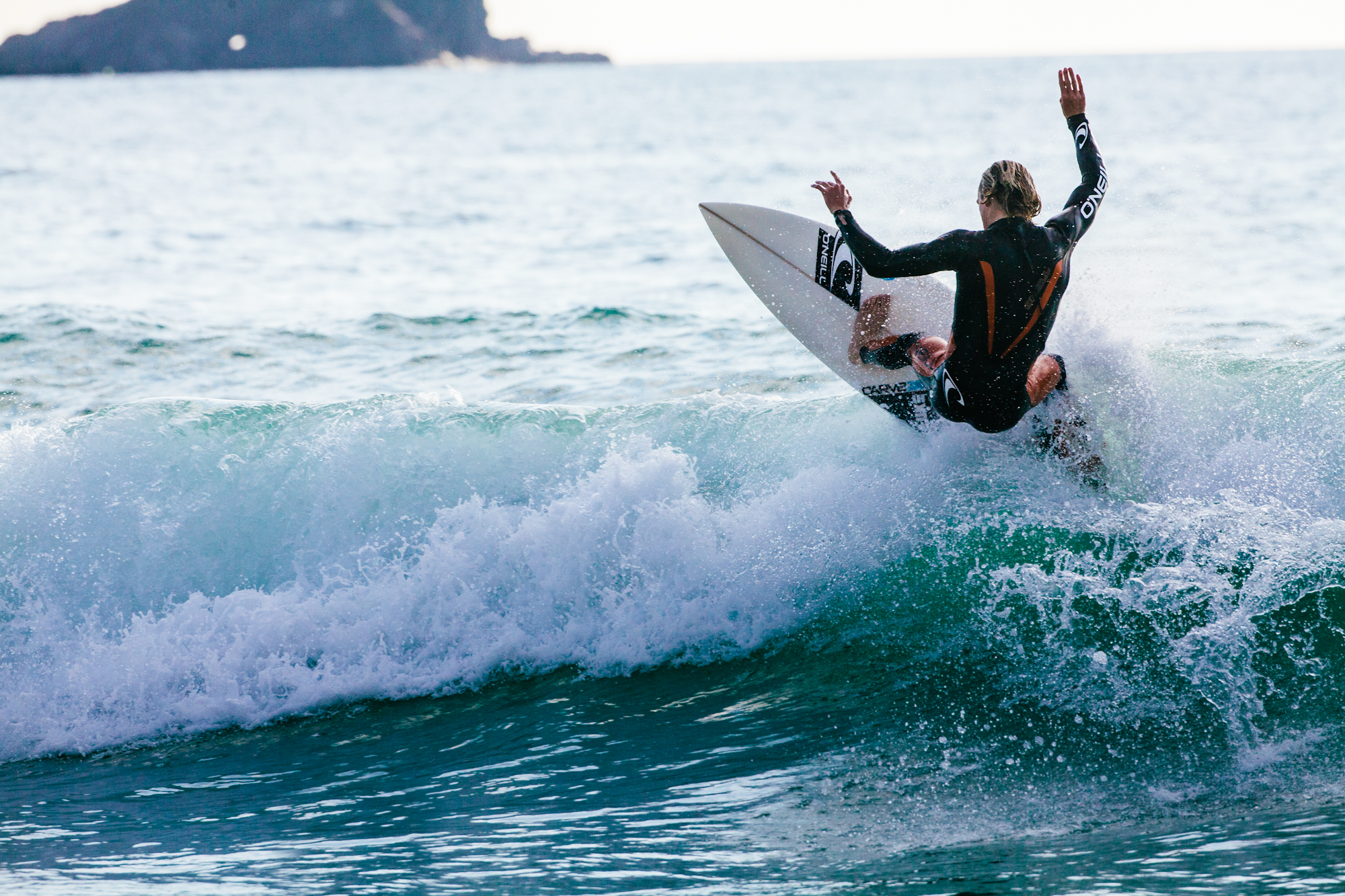 Fistral Beach, the UK's premier surfing destination, will again host Boardmasters, with professional surfers travelling from around the globe we will get to see who will become this years Boardmasters champion.  The highly anticipated Boardmasters QS1000 will then run from Wednesday 10th until Sunday 14th August 2016 and the action will kick off with the Boardmasters Men's Open.  Boardmasters will offer Britain's best professional surfers, such as Ben Skinner, Luke Dillon, Jobe Harris and Lucy Campbell the chance to compete at an international level whilst in home waters.
Boardmasters promises to deliver five days of exhilarating surf action at one of Cornwall's must stunning beach settings. Fans and festival goers alike are expected to descend on the UK's surf capital to check out and support both the British pro surfers and the travelling international surfing professionals.  We cannot wait to see who will lift the coveted Boardmasters title this year and their portion of the $30,500 prize purse.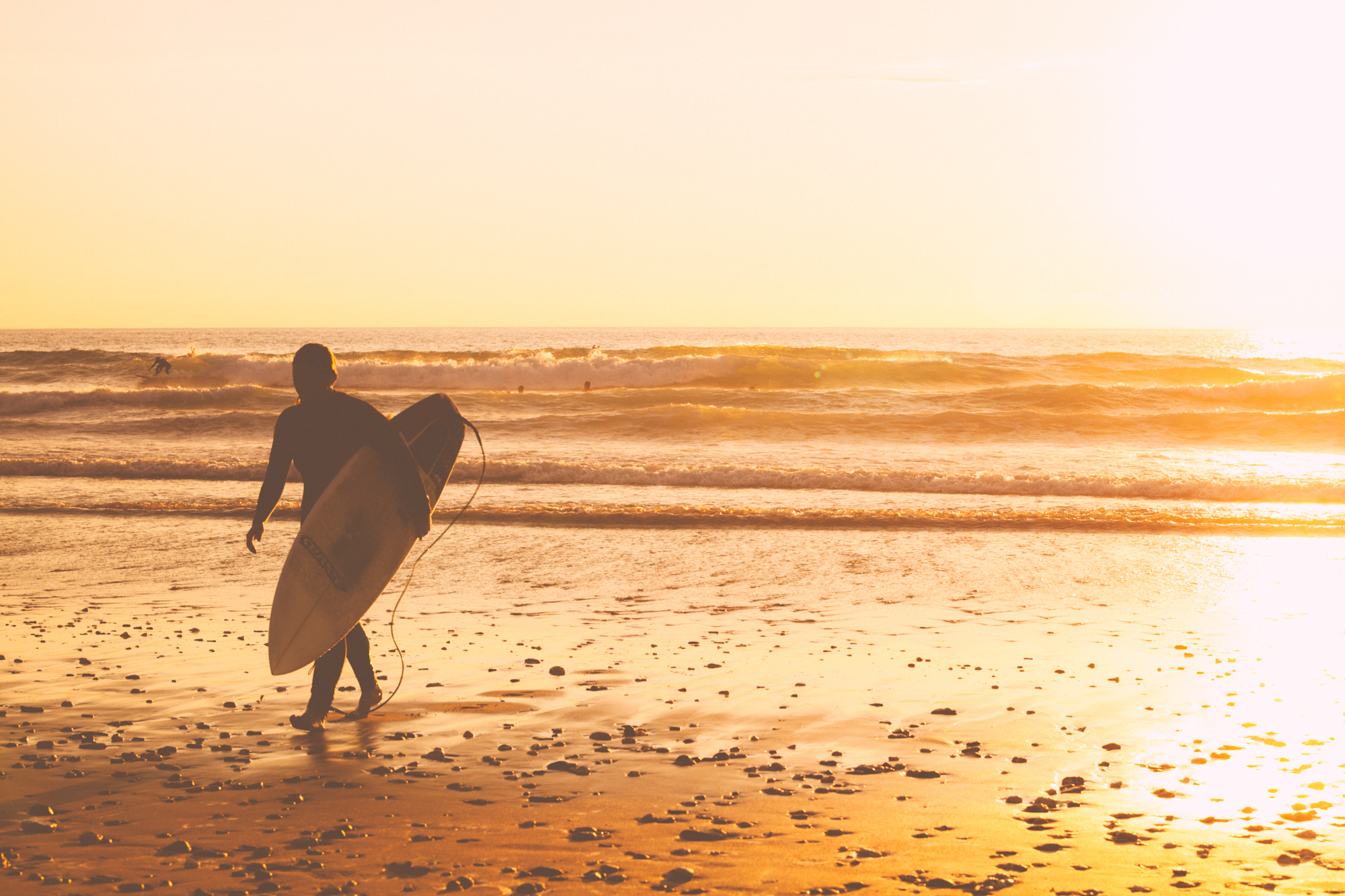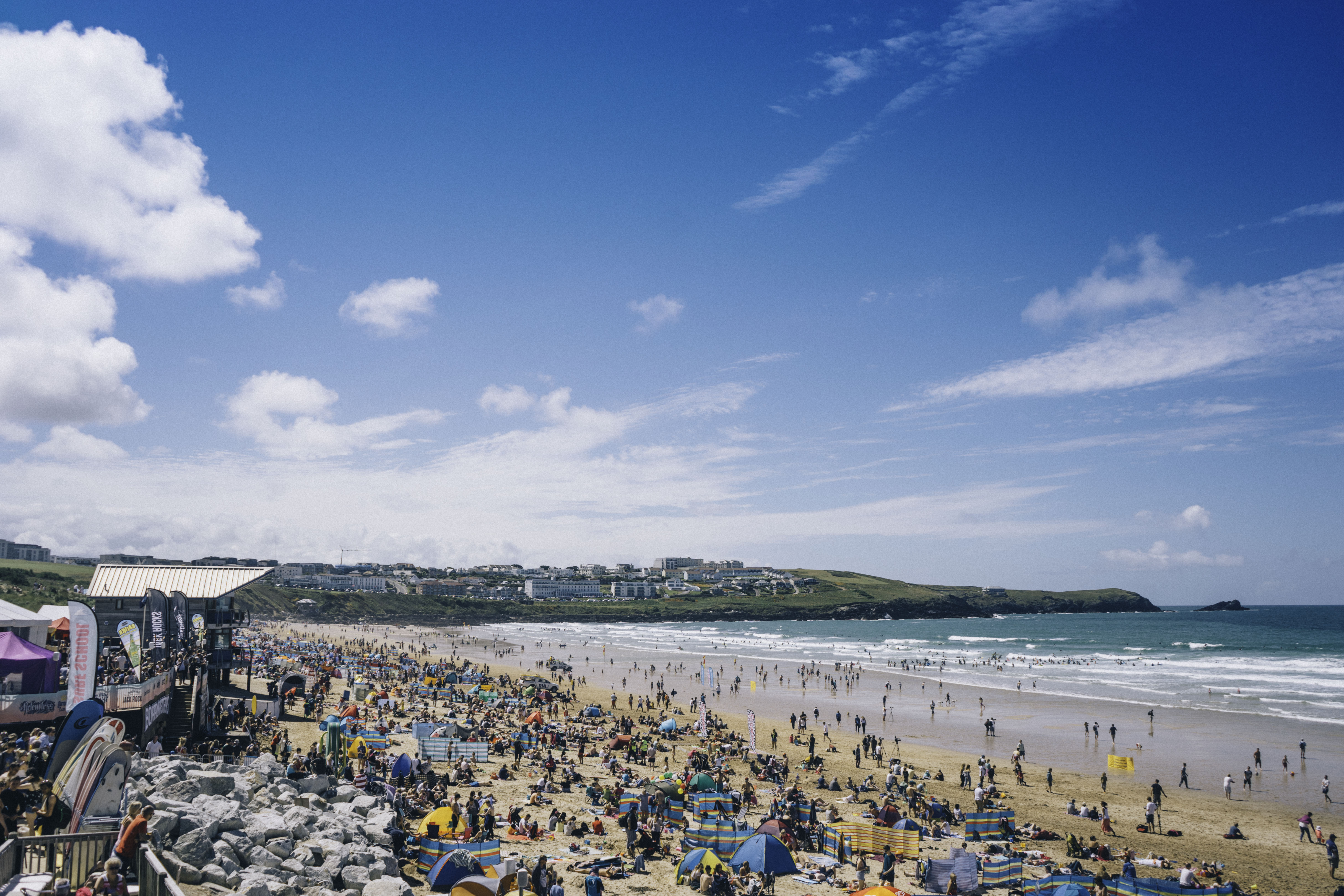 Andrew Topham, Boardmasters Festival Director said, "We are so stoked to see the return of World Surf League (WSL) sanctioning across all disciplines of our event (Men's Open, Women's Open, Men's Longboard and Women's Longboard). This really drives the level of surfing within the UK and will inspire the next generation of British surfers towards competing at the highest level.  Since 1981, Boardmasters has always been the pinnacle of British surfing and this once again takes us to another level.  We are really excited to see another huge crowd on the beach cheering some of the best surfing that will be witnessed on Cornish shores this year."
Rob Gunning WSL Europe Tour Manager commented, "WSL is very pleased to be returning once again to the Boardmasters and it is great to see our involvement grow with the addition of a men's and women's Qualifying Series event. As we expand across Europe the Boardmasters is for us a key event as it is one of our longest running and most high profile events. The on-site activities, crowds plus the music festival make the Boardmasters very special. It will be great for not only International and visiting European surfers but also for the local Brits who will get a chance to compete on the international stage. The women's QS event will be a first for the Boardmasters and it is fantastic to see women's professional surfing included in the schedule."
Hugo Tagholm, Chief Executive at Surfers Against Sewage said, "Surfers Against Sewage is proud to have been Boardmasters nominated charity for over a decade. We look forward to continuing to work together to promote the protection of waves, oceans and beaches well into the future. We're stoked to see the WSL sanctioning of the Boardmasters surf competition this year. It's a fantastic reflection of the amazing contest and to new heights that UK surfing is reaching. The UK has world-class surfers and waves, and we're stoked to be at the forefront of protecting the surf environments they rely on!"
Boardmasters International Surf Competition 2015 Champions:
Men's Open                Hodei Collazo (ESP)
Women's Open          Peony Knight (GBR)
Men's Longboard       Edouard Delpero (FRA)

Women's Longboard Alice Lemoigne (REU)
Whipper Snappers      Stanley Norman (GBR)
Entry registration for the WSL Open and Longboard events is via the WSL website
Click this link for information on the Boardmasters International Surf Competition
It doesn't stop there, as the festival continues at Watergate Bay for a weekend of the biggest and best names in live music performing from Friday 12 – Sunday 14 August 2016. Confirmed headline acts so far include Chase & Status, James Bay and Deadmau5, with other performances across the weekend from Catfish and the Bottlemen, Craig David, Primal Scream, Kano, Lianne La Havas, Kaiser Chiefs, Sigma, Wolf Alice, Example, Eats Everything and more, with further acts still to be announced.
Boardmasters 2016 will take place along the glorious Cornish coastline from Wednesday 10 August to Sunday 14 August. Tickets are available NOW from the website.