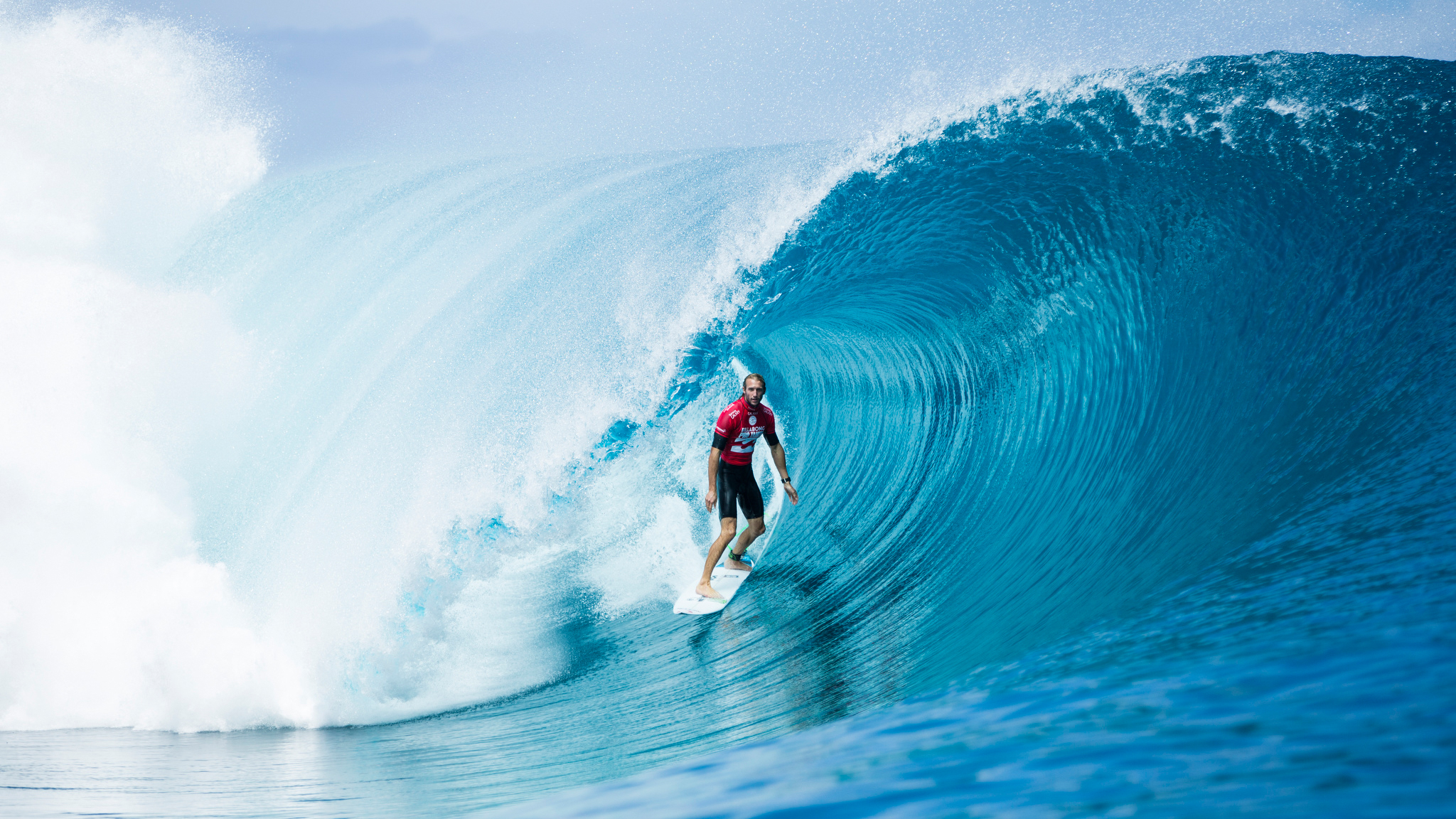 If you've been hiding in a survivalist cave, or something similar, chewing on Oreos and waiting for the world to end you might not know it's 2016. Well. It is. Another year means another go round on the world tour and it's looking like this:
2016 Men's Samsung Galaxy Championship Tour
QUIKSILVER PRO GOLD COAST- March 10-21
RIP CURL PRO BELLS BEACH- March 24 – April 5
DRUG AWARE MARGARET RIVER PRO- April 8-19
RIO PRO- May 10-21
FIJI PRO- June 5-17
J-BAY OPEN- July 6-17
BILLABONG PRO TEAHUPOO- August 19-30
HURLEY PRO TRESTLES- September 7-18
QUIKSILVER PRO FRANCE- October 4-15
MOCHE RIP CURL PRO PORTUGAL- October 18-29
BILLABONG PIPE MASTERS- December 8-20
So not much change. No new events and thanks to the vote of the pros J-Bay keeps its welcome slot on tour, men in grey suits be damned.
Not having a headline sponsor for Rio/Fiji/J-Bay must be a concern for the bean counters but these deals have time to be fleshed out.
We'd like to see an Indonesian event. A welcome return to G-Land, the scene of some of the best contests the ASP (as it was known) ever done did would be epic. The Ulus/Padang Search event and the Keramas shindigs have proved their worth in delivering awe inspiring surfing and in these visual times much needed viral content. Indo is the surfer's dream. It doesn't seem right it's not got a slot. Hell, you could even do a mobile event in the Mentawais. Fiji proves island based events are doable and bringing the WSL behemoth to the Ments would do wonders for the economy and infrastructure
Be nice to see the Canaries, Chile, Japan … hell Ireland would be an incredible addition. Unlikely as that ever is to happen. The Search events did add some much needed spice location wise. Hopefully the commentary team can remember that 'spicey' is a word to be used liberally when it comes to food, not surfing, in 2016.
People wise the newbs on tour getting ready to try and avoid getting their heads flushed down the portaloos at the first event on tour by the big kids are:
Caio Ibelli (BRA)
Jack Freestone (AUS)
Kanoa Igarashi (USA)
Alex Ribeiro (BRA)
Conner Coffin (USA)
Davey Cathels (AUS)
Ryan Callinan (AUS)
The WSL injury wildcards mean a welcome return for Jordy Smith to the fold and Matt Banting gets a proper shot at things. Owen Wright is looking doubtful with doctors calling for him to take a six month break to properly recover from his Pipe smashing and we're not sure when Bede will be fit. So Dusty Payne and Dane Reynolds could well get a start on the Gold Coast. Next in line depending on retirements and injuries between now and March are Vasco Ribeiro and Aritz Aranburu so some welcome European crew potentially in the mix.
Let's hope the waves come to the party in 2016 and everyone can try and not break themselves quite so much… In closing could this be Slater's swan song? Will he hold an event at his personal wave pool paradise? We'll see as the year unfolds…