Some things in life are easy to organise, others, generally those related to surfing massive waves, take a bit more effort.
Enter stage left Dave Zaple. A genial south coast chap who's a ninja grade paramedic by trade.
He entered a Sharp's Brewery competition earlier in the year to hang out with Andrew Cotton. He was one of six that got to surf, chill and muck about on a jet ski with Devon's very own big wave hero in Croyde.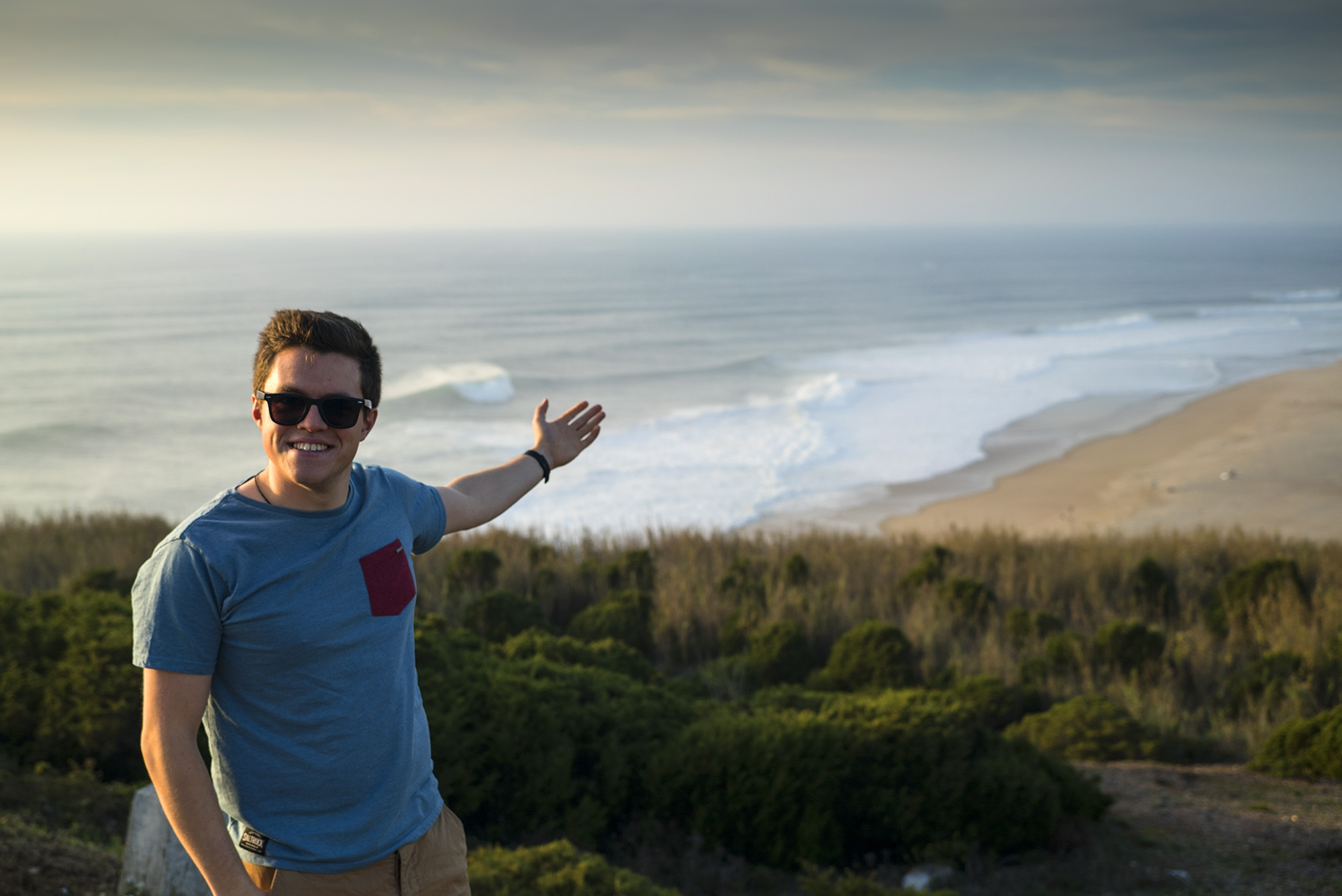 From this crew one lucky soul got to go a step further. Well, a pretty big step, one that involved an adventure to Portugal.
So when Dave got the call, in Ikea's restaurant of all places, and yes he was chowing meatballs, asking if he was free to go to Portugal to meet up with Cotty and see him surf big Nazaré there was only one answer. It was of course: yes. Even though the kicker was we were flying the very next day.
As with any big wave session calling these things on is tricky. Cotty assured us it would be whomping so we were going. Luckily Dave could swing the days off from saving lives and us here at Carve were roped in to go shoot his whole experience.
Not a bad prize that, an all expenses jaunt to a nice hotel in Nazaré and a trip to the inner sanctum of the G-Mac/Cotty operation. That being the warehouse unit in the harbour where all the endless preparation and work goes in to making sure the skis, boards and gear is all good to go when taking on one of the world's sketchiest and most dangerous beach breaks.
From there it was on to the famous headland and its fort/lighthouse for a guided tour of how the spot works and what it's really like when it's fifty foot.
Then after a regulation pastel de nata and coffee break Dave got to see the crew take on Naz'. Not at it's behemoth size, but just regular massive, where it breaks hollower.
Suffice to say he was impressed…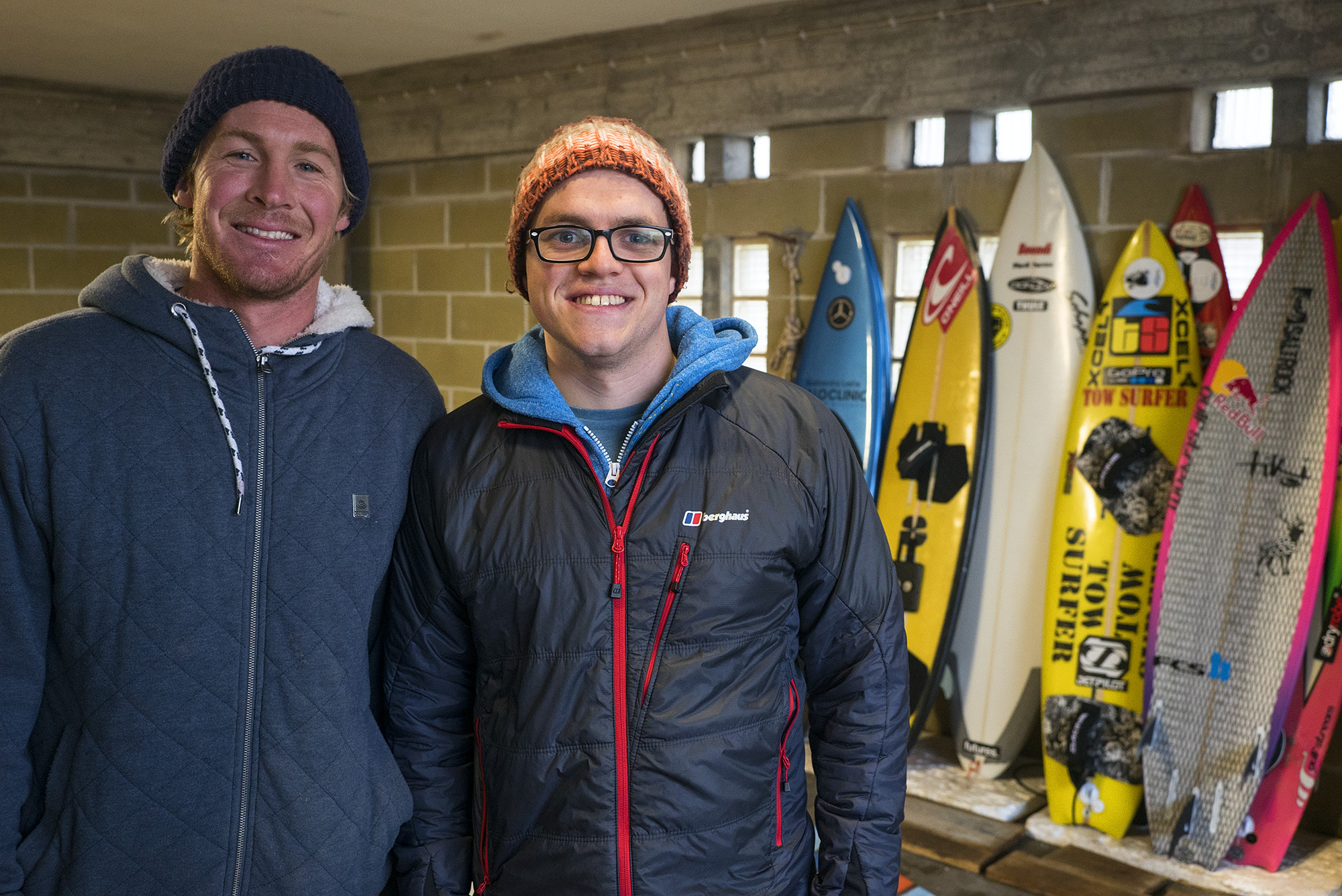 What do you think of the whole deal?
The place is crazy. You wait for the swell and the wind and then the fog comes in. When the fog clears it's so impressive. It's just unbelievable. There's a weird energy to the place. Everyone is just hyped to watch.
Have you seen bigger waves?
No. Never and I doubt I ever will to be honest.
Any idea why Cotty and friends do such things?
Yeah. It's the thrill. The end goal: to ride the biggest waves in the world. It's nice to know from chatting to him earlier that he gets scared to, it's not just sheer craziness, there's a logic to it.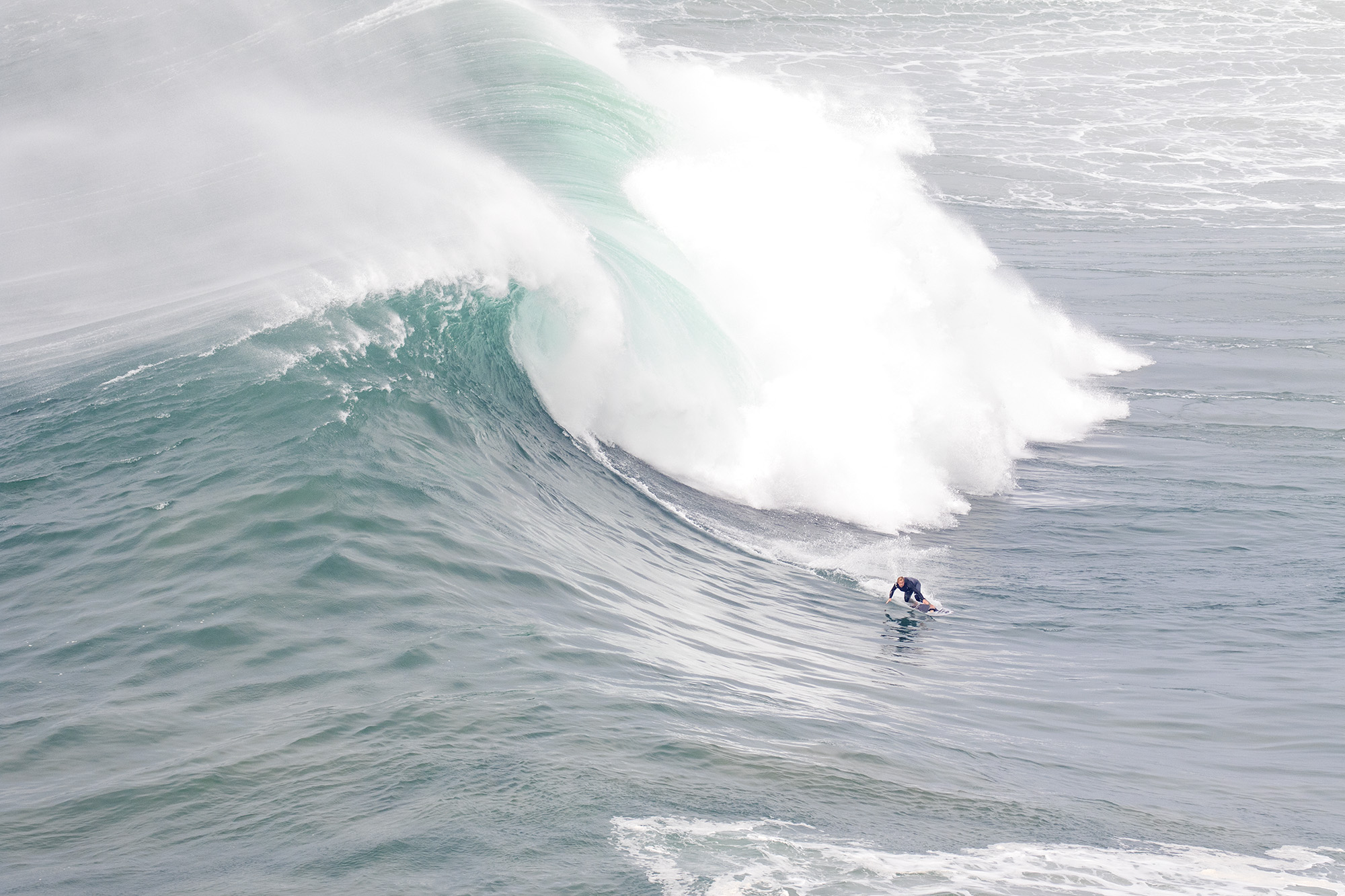 Fancy going over the falls on a Nazaré wave?
Nooooooo. No thank you. Very kind of you to offer. Cotty just went over on one and he was down for ages. Even with the vest on. It was a relief to see him come up.
Would come back?
Definitely. It's a beautiful place. Be good to explore more and bring the other half.
Where were you when you got the call?
I was in Ikea! Literally shopping for soft furnishings and Sharp's asked if I wanted to go to Portugal the next day! So here I am biggest waves in the world and the surfers with largest cojones.