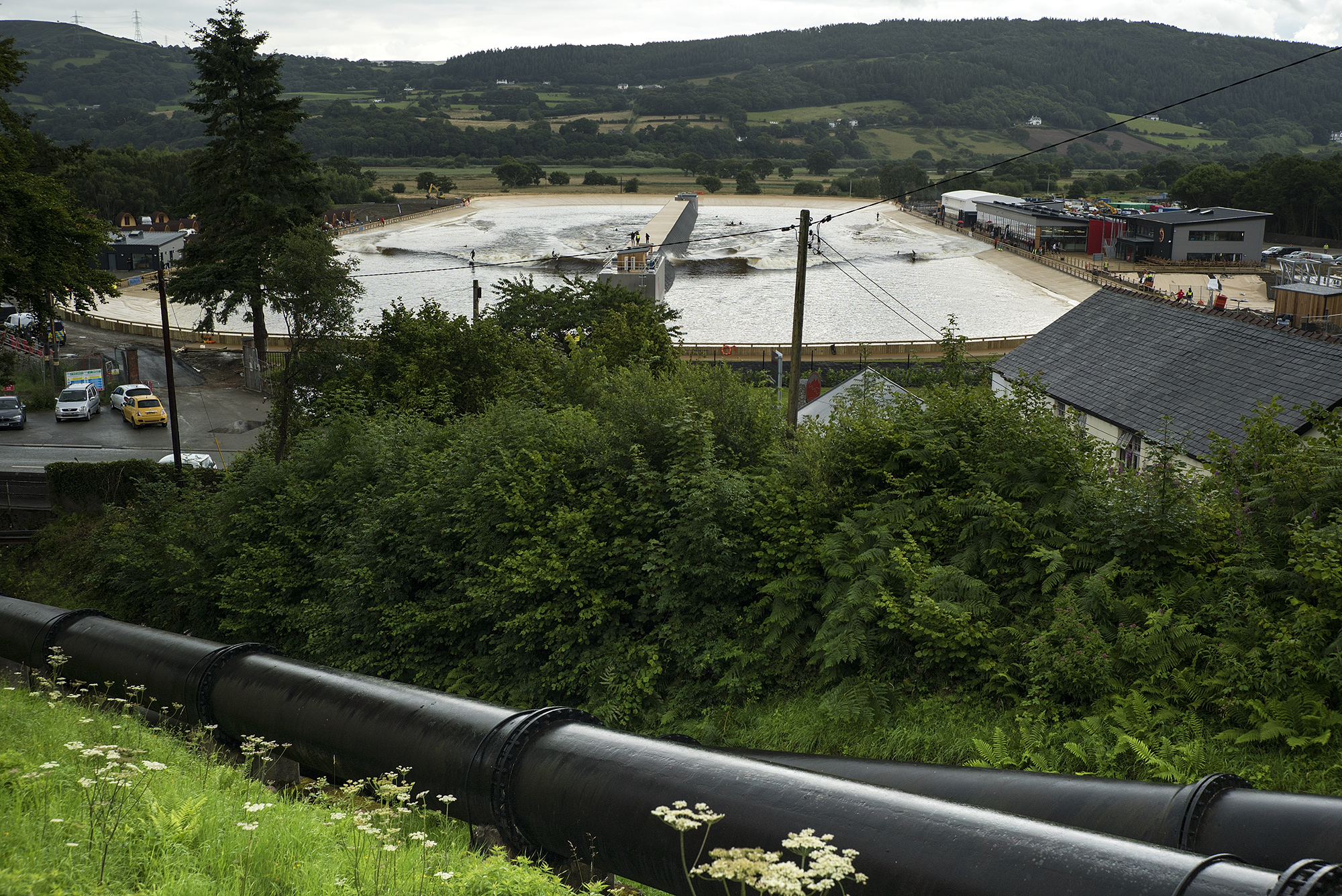 This just in from Surf Snowdonia. Closed for the rest of 2015…
The directors of Surf Snowdonia have announced today that they have been regrettably forced to close early for the winter season. The closure is effective immediately, and brings forward the facility's planned winter closure by eight weeks.
The world's first inland surfing facility, which generates the longest man-made waves on the planet using pioneering Wavegarden technology, opened to great acclaim on the 1st August this year. The facility has since been affected by a number of mechanical faults and has had to temporarily close on three separate occasions.
The most recent breakdown is due to a serious failure of the main drive mechanism of the wave generating machinery. Engineers from Wavegarden estimate that it will take a minimum of three months to repair.
All Surf Snowdonia's seasonal staff have had their contacts brought to an end early, and some permanent members of the team have been made redundant.
Martin Ainscough, chairman of the Ainscough Group which owns Surf Snowdonia said:
"This is a very disappointing day for us all at Surf Snowdonia, and we know it's especially difficult for our excellent staff and for all of the people who have booked to come surfing with us. 
"We are in the process of notifying all customers who have booked sessions and we will refund all payments. 
"During the winter closure period we will be making further investment in order to improve the surf lagoon and broaden our offer. By spring of 2016 we hope to open for our first full season with an improved offer. We also hope to re-employ many of the excellent people who have worked with us this season. 
"Surf Snowdonia was always intended as a long term investment in our group and our extra investment over the winter will prove our absolute commitment to make Surf Snowdonia a success."