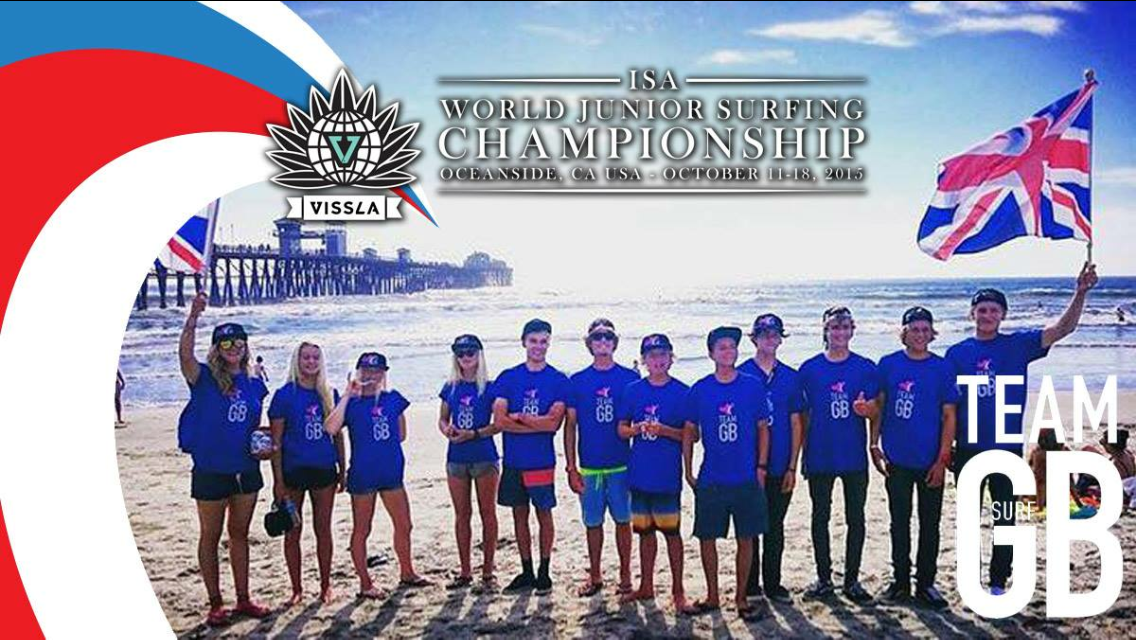 I had been California dreaming for months and departure day had finally arrived. After months of contests, training camps and hard work, Team GB were finally gathering at Heathrow and checking in all of our overweight surfboard bags. There were 15 of us in total, including coaches Chris Brown, Damo R. Beverage and Gwen Spurlock. We all had three or four surfboards rammed in, making 60 surfboards in total, apart from Liam who must have had about ten boards and a dead body in his, judging by the weight of it.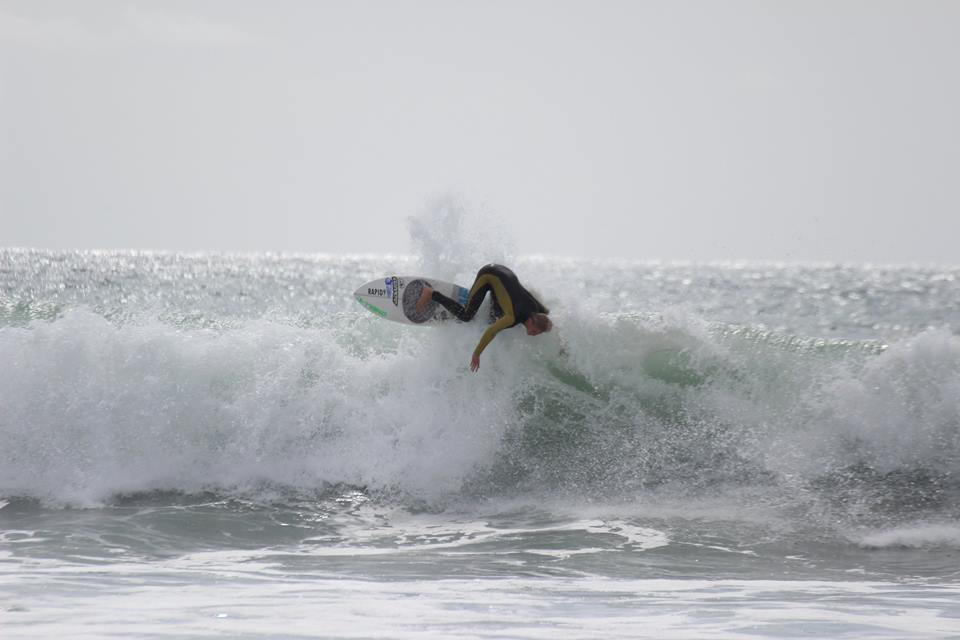 Team spirits were high and we were all raring to go and compete in the World Junior Championships in Oceanside, Southern California and to leave the grey, dreary English weather behind and get into some hot, dreamy Californian sun and waves. What we did not know is that we had a little surprise send off waiting for us at the airport: fellow Geordie funny boys Ant and Dec were there filming (not us, unfortunately). With the blink of an eye, Peony and Emily were organising a photo shoot with them, whilst the rest of us pretended we were too cool, but secretly took selfies with them in the background.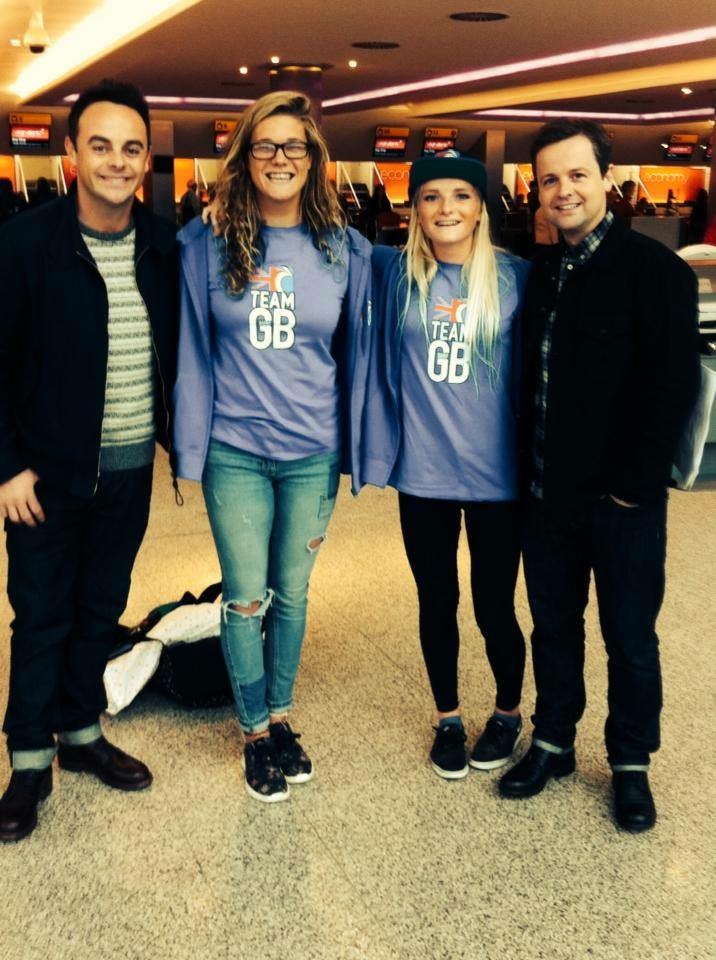 Once we had offloaded all of the surfboards at great expense, and got over the excitement of Ant and Dec, we went through security (surprisingly no one's bag got searched – I once left an FCS screw driver and some duct tape in my hand luggage and the airport security staff thought I was a terrorist disguised as a surfer) and boarded the plane. After a long flight, several movies, a few hours kip and a few disturbing smells (the poor guy sitting in front of Kitt had to cover his nose with a T-shirt), we landed at LAX. Half of the team went straight to the hotel with Kitty's mum whilst the other half waited with the boards and Damo and Chris sorted out the rental mini-van. An hour later, not having slept for around 30 hours they arrived back with the van, only to find that it wasn't quite big enough for all of us and the 60 boards. Poor Damo had to take one for the team and wait at LAX for a further 4 hours while Chris and Gwen chauffeured us to the the hotel and then returned to pick up Damo, who was snoozing on the side walk by this time.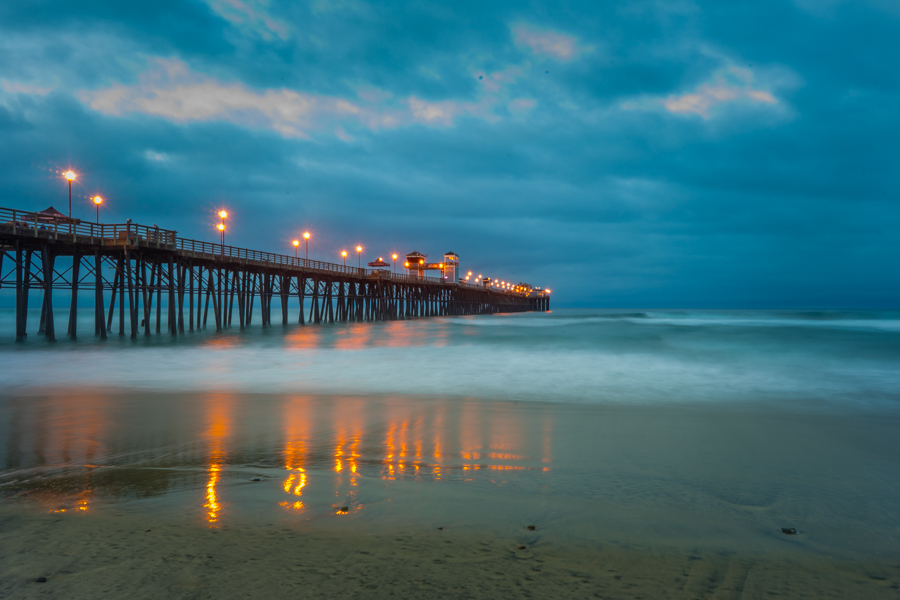 The hotel was pimp. It had a jacuzzi, nice big rooms (everything in America is big) and even free big cookies on offer at the entrance. Everyone was totally stoked. We got settled in, sorted out the rooms and fell asleep, amped for our first Californian surf in the morning…
We got up, had a big breakfast and headed out into the Californian sun wearing boardies and flip flops. As we were walking down to the beach in the 90 degree heat, the over extended palm trees were peering over us every few square feet, creating shadows on the pavement. Every single motor was either fast or an insanely big petrol draining machine. Kit knew the names of them all. The locals were so friendly and polite always saying "Have a nice day" or "Where are you guys from?"
The British, on the other hand tend to just walk straight past you or drive like lunatics shouting at people. We didn't quite realise how good the surf was until we saw the ocean. All I heard was expletives. The next two hours consisted of surfing our brains out. The surf was 3-4 ft, as clean as a glass sheet, with little peaks popping up everywhere with the occasional barrel thrown in too. The white water was so white it almost hurt your eyes looking at it and then of course you had the bronzed Californian girls wandering around the beach in their shoe string bikinis. It would have been a crime to not have a cheeky glimpse or two. With such perfect conditions, no wonder the standard of surfing is so high in California. Even the fat old bloke you know that stands outside your local pub all day with a pint in his hand can probably do five turns to the beach. After a fun first surf in pumping waves, we headed back to our Best Western hotel, starving and sun burnt ready for some food and a jacuzzi sesh. I remember Liam saying "It's a hard life being a surfer" as we were sitting in the jacuzzi, surfed out, stoked and full of food.
Day two consisted of the team generally acclimatising and doing as they pleased: chilling, surfing, sunbathing, sitting in the jacuzzi, eating and playing on Tinder. After day two, the reality of the contest started to loom and training began in earnest. We were up for a dawn before breakfast every morning, had three surfs a day and did stretch sessions regularly. It was going well, everyone was shredding and getting on well as a team. There was a few little niggles but Damo, Chris and Gwen were doing a fantastic job managing everything and keeping all of us rugrats under control.
The day before the contest started Team GB took part in the famous parade of nations. We all were in team kit, looking nice and smart (thanks to Surfdome) getting photos with the rest of the teams and the Head of the ISA Fernando. It was super exciting and interesting to see and meet all of the other teams from all over the world ranging from countries like Hawaii and Brazil to totally land-locked countries such as Austria.
This year had the highest number of teams ever to participate in The World Junior Championships (36 teams). Even Norway had a team which was being led by Dane Gudauskas. We all paraded down the road parallel to the beach in the exhausting heat waving our flags around and singing British chants. We then all went into the outdoor amphitheatre which was situated right next to Oceanside Beach. All of the teams sat down, melting in the 99 degree heat, except the Team Captains (Emily and I). We had to go onto the stage. Emily poured sand from Croyde Beach in the 'mixing of the sands' glass bowl, while I waved the Union Jack on stage. The team captains from around the world congregated on the stage waving their flags in unison. This was the Opening of the World Junior Championships. It was a proud moment, I must admit. I felt honoured to be representing Great Britain.
Contest morning had arrived. Everyone looked as if they were feeling the nerves even if they didn't admit it. Knowing that your heat is on live webcast for the world to see is rather nerve racking. Also the beach and pier were packed with spectators. Even Jordy Smith was down one day supporting the South African team. Everyone had their boards and suits ready and was down at the the contest site. Throughout the comp, Team GB were on the beach supporting their team mates in their heats, waving our flags around, cheering them on and greeting them out of the water, whatever the result. Everyone was in at different times throughout the day although sometimes there could be two different team members in at the same time on different peaks, on the north and south sides of the pier. The coaches would generally watch from the pier, together with the resident pelican, as that was the best vantage points, especially if they wanted to watch two heats going on at once. It was also a great spot for them to be I they needed to contact us and tell us we need to change positions/plan etc. We all surfed our first heats and overall it was a successful day. We still had most of the team still in the main rounds of the contest and a few out into the repechage comp.
The days of tension went on. The heats were intense, competitors were hanging on by a shoe string in the final minutes to make it into the next round, whilst some were were getting clipped in the last minute and getting knocked into the reps or out of the event completely. It was mid-week and overall it was looking successful. We had a few guys knocked out the contest completely that had a bad run and hard heats including myself but the majority of the team remained in the contest until at least day four. Could this be the best we have ever done at the worlds? Will we improve on our ranking from last year? We were still yet to find out. The next few days got tough. People gradually starting to drop out of the contest. The most important thing for me was to try to motivate the remaining competitors, keep team spirits high and to keep everyone smiling throughout this dramatic period of highs and lows. At the end of the day, result or not, we were all still in California surfing everyday having fun with our buddies.
Towards the back end of the week we still had several high fliers left in the repechage contest. We had Liam, Peony, Ellie, Emily, Arran, Jake and Eno. They all surfed extremely well throughout their heats, although all got narrowly eliminated except for Peony and Ellie. Both had spectacularly made it into the repechage semi finals. Peony got the furthest any British girl has got in the under eighteen girls (13th in the world) and Ellie got the furthest ever out of the under sixteen girls (11th in the world), so everyone was super stoked with their results.
The next day was finals day. Obviously everyone is keen to watch finals day and see what the standard of surfing is like and see who is going to be crowned as champions of the event. We were not surprised to see the standard was phenomenal with full rotations and heat totals of nineteen plus going down by Italy's Leonardo Fioravanti. It was amazing to watch! I was personally super impressed watching the u18 Boys final but also with how good the girls were. They were doing full power turns, top to bottom surfing which would blow most blokes out the water easily. After the finals were finished we had the closing ceremony where all finalists were presented with their medals and team positions were announced. As they read up the list of teams we were stoked to hear that we had came eleventh place out of thirty six, beating teams such as Brazil, Barbados and Mexico. This was the best we have done in quite a few years now so everyone was stoked with that. The Americans won overall and the French came second.
Our last day consisted of fun surfing at relatively uncrowded Trestles which is always a bonus then going to some of Kitty's mums friends for a BBQ and chill out in the jacuzzi. We spent a lot of time in jacuzzis throughout the trip, they seem to be everywhere you go! As always, Trestles was nicely lined up, with plenty of perfect waves to be had. It's always a nice feeling as you cross over those well known railway tracks to see what the waves are like. Anyway with some nice burgers cooked to perfection and smiles on everyone's tired, sun bleached faces we headed back to the hotel to pack our stuff for departure the next day. It was a trip of a lifetime with amazing people and it was a great honour to have been the boys captain. Anyway I'm off to Thurso then Bali, Cheers!
Louis Thomas-Hudson (<<<thats his Insty Facebook here)
Your author and Team Captain Louis a long way from Tynemouth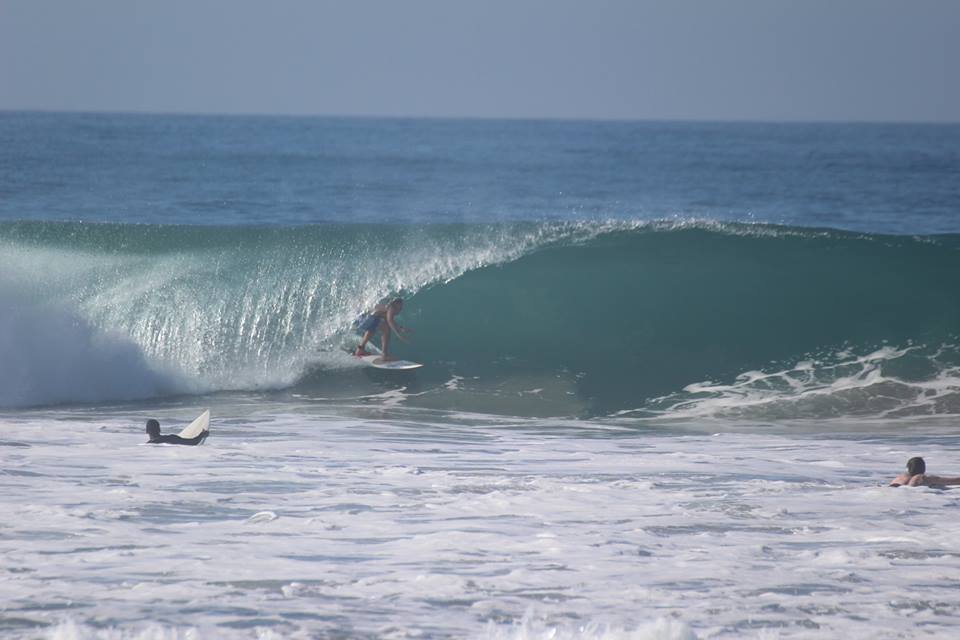 Peony Knight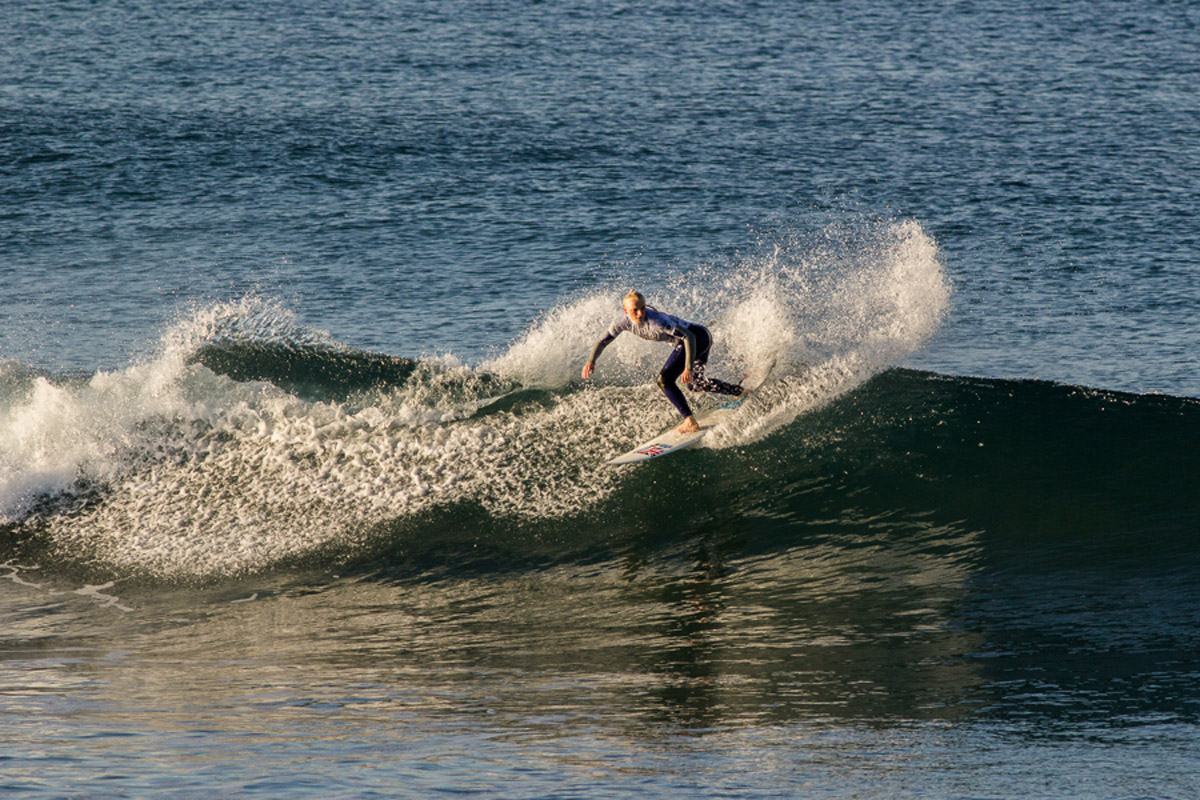 The colourful but oh so long opening ceremony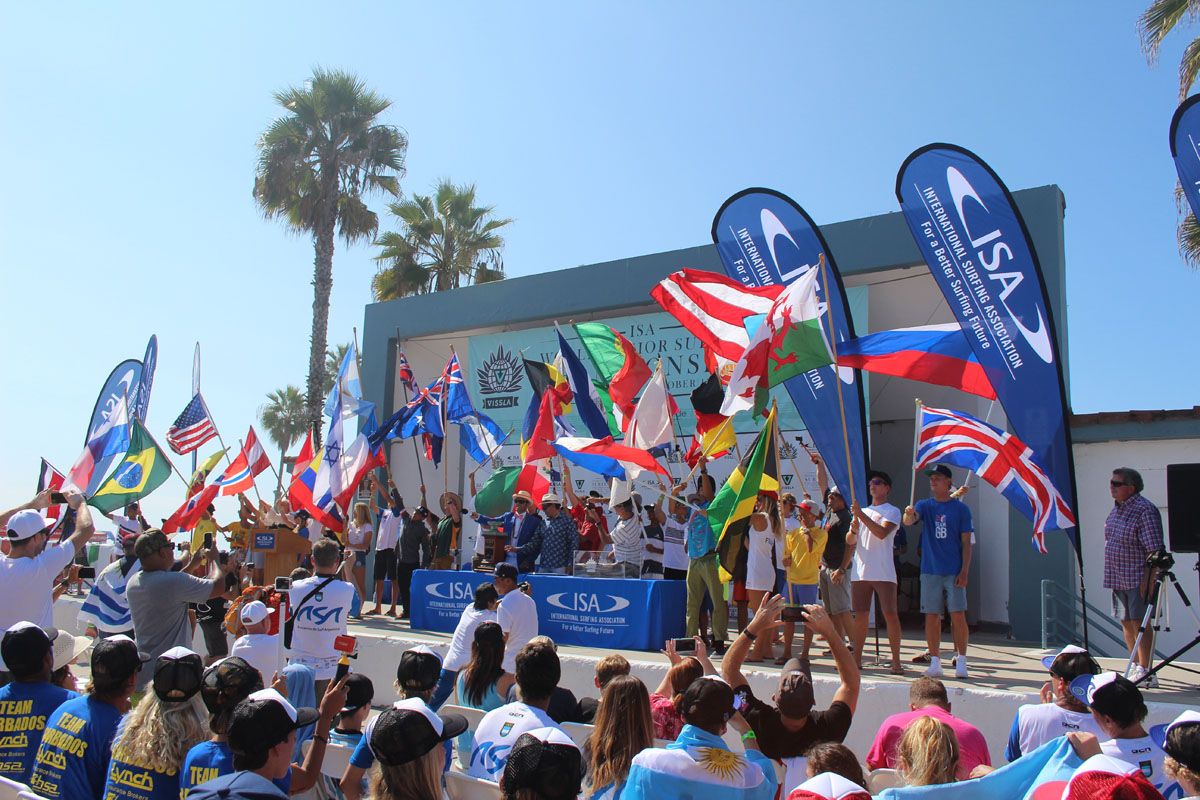 Liam Murray-Strout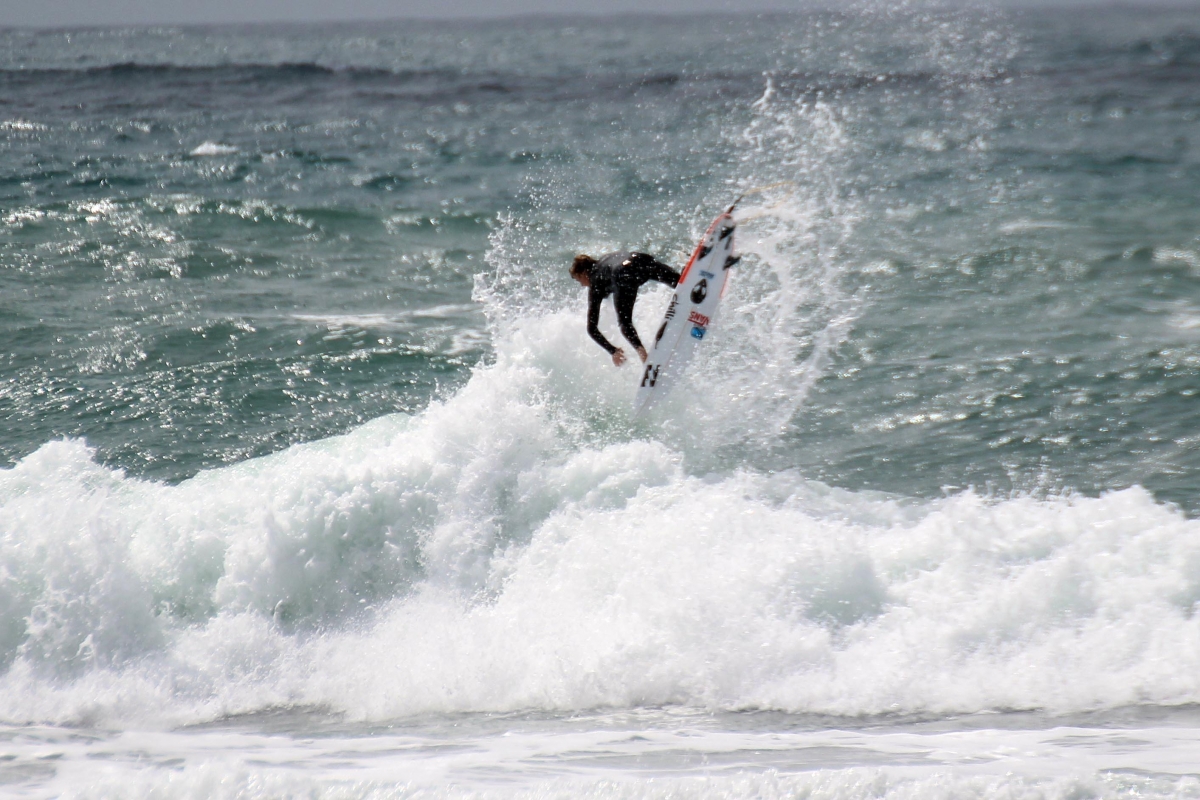 Kitty Brewer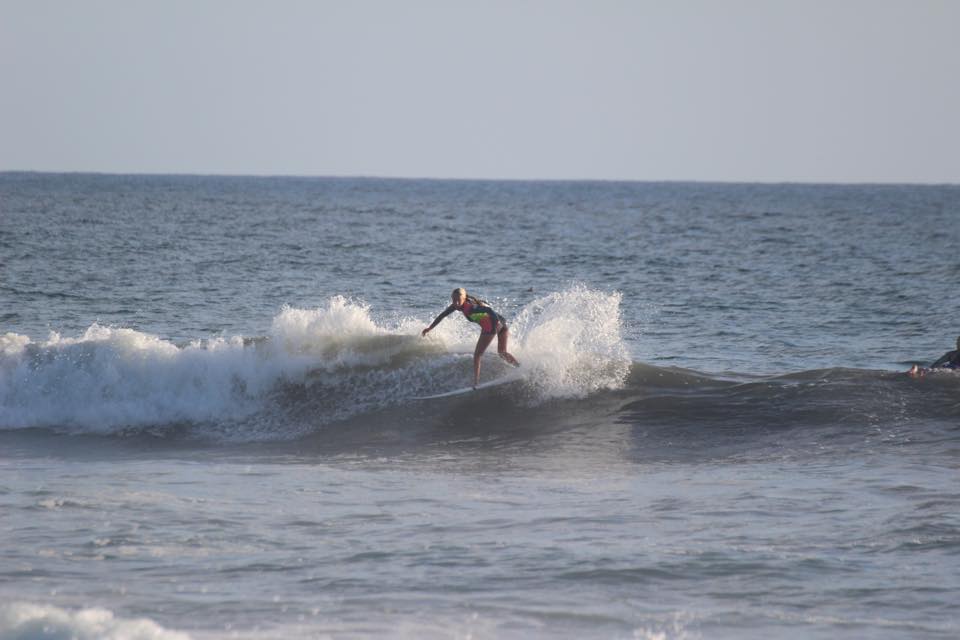 Kitt Innes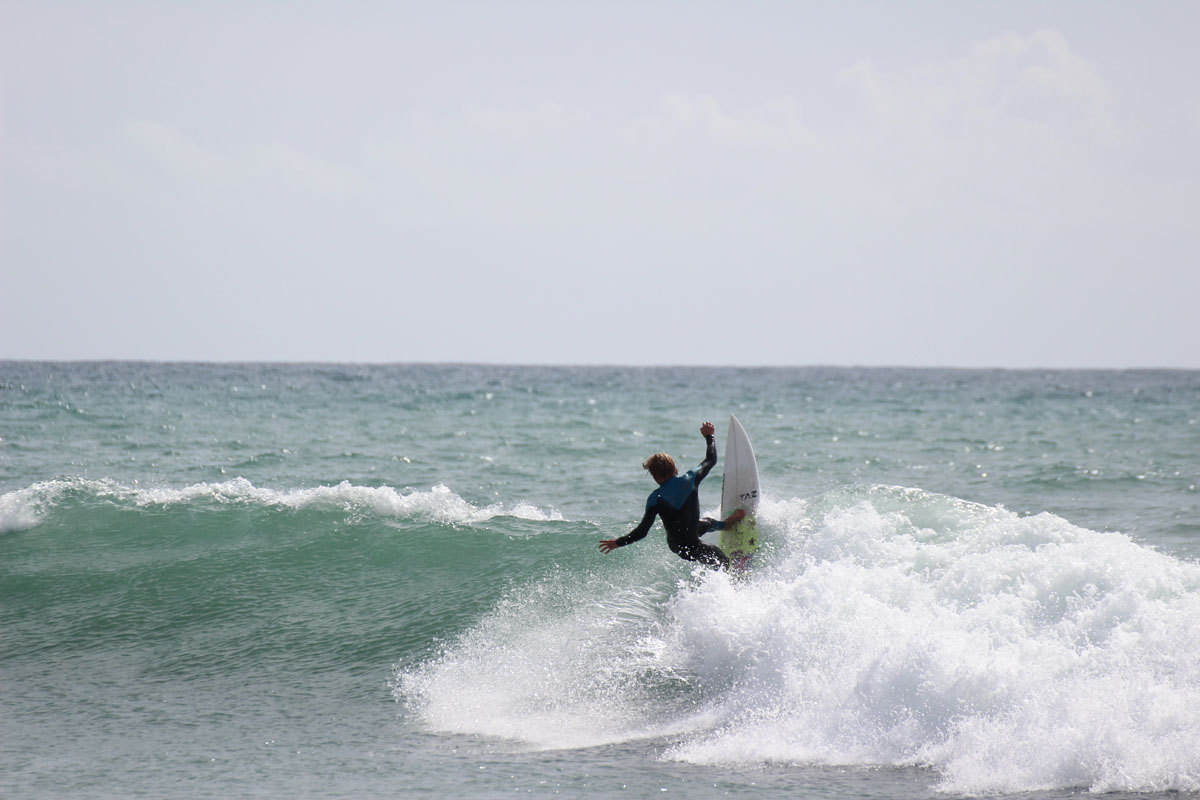 Jake Elkington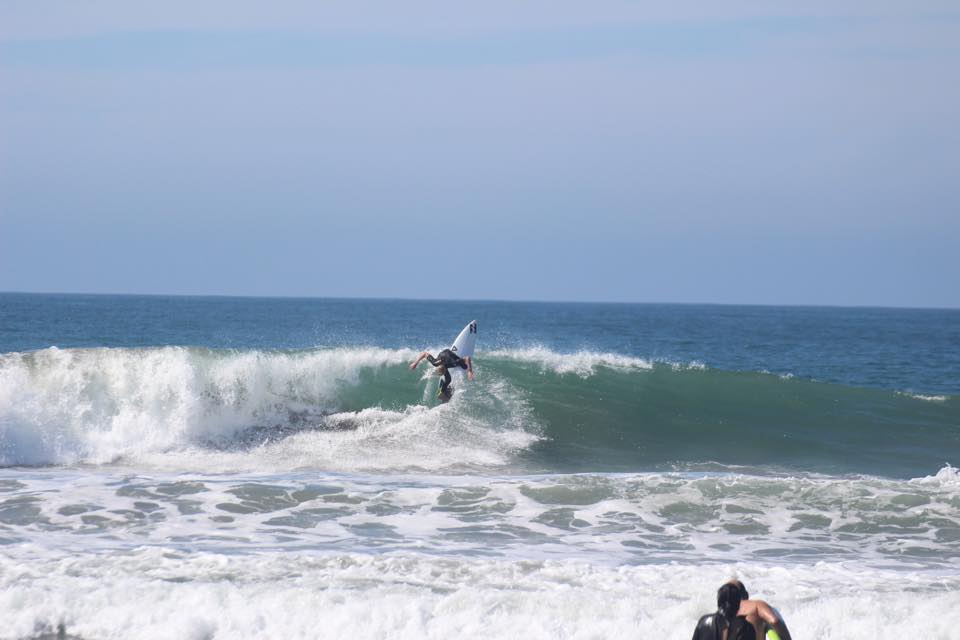 George Hudson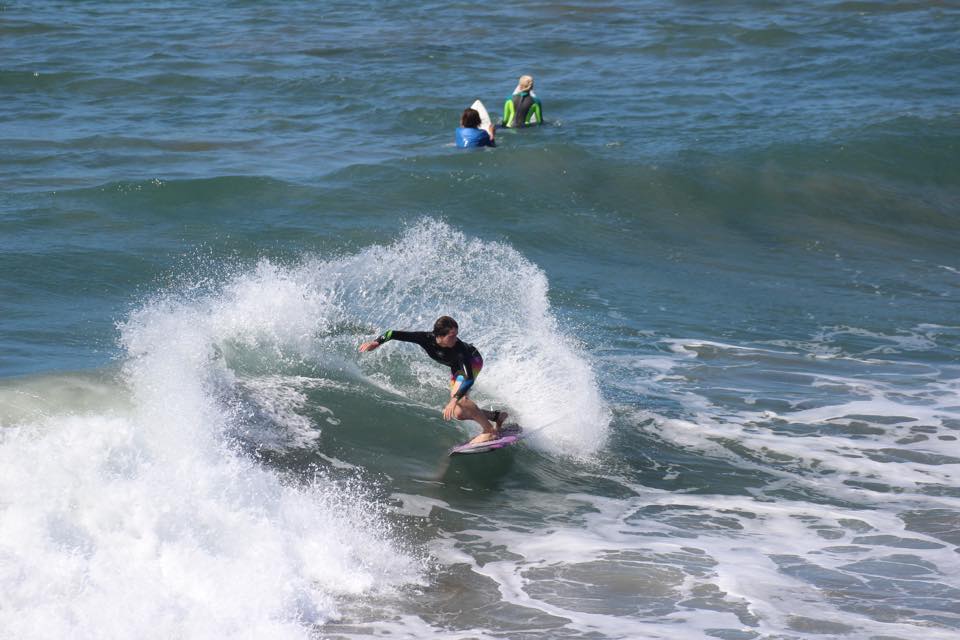 Eno James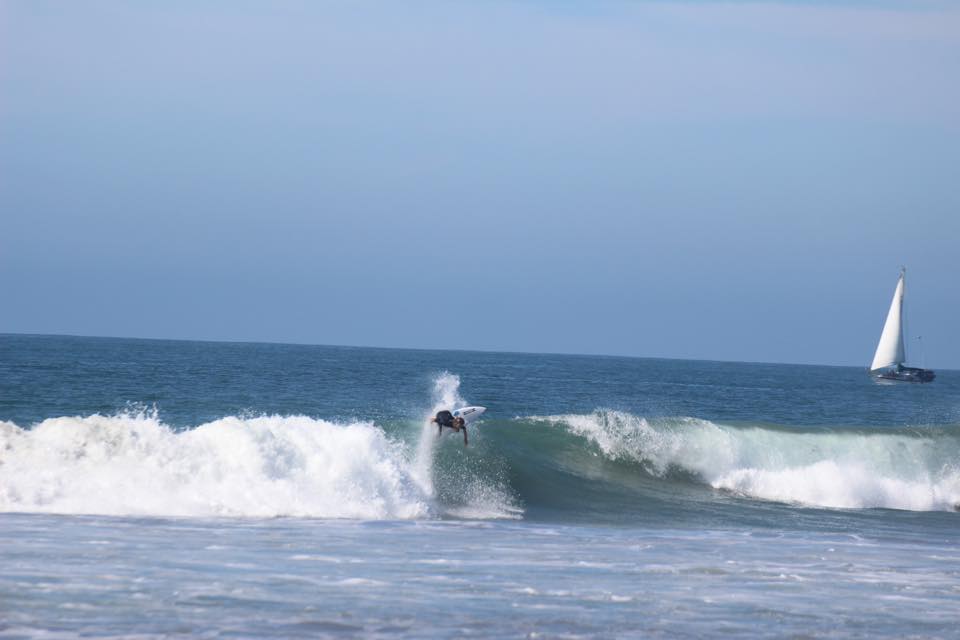 EmilyCurrie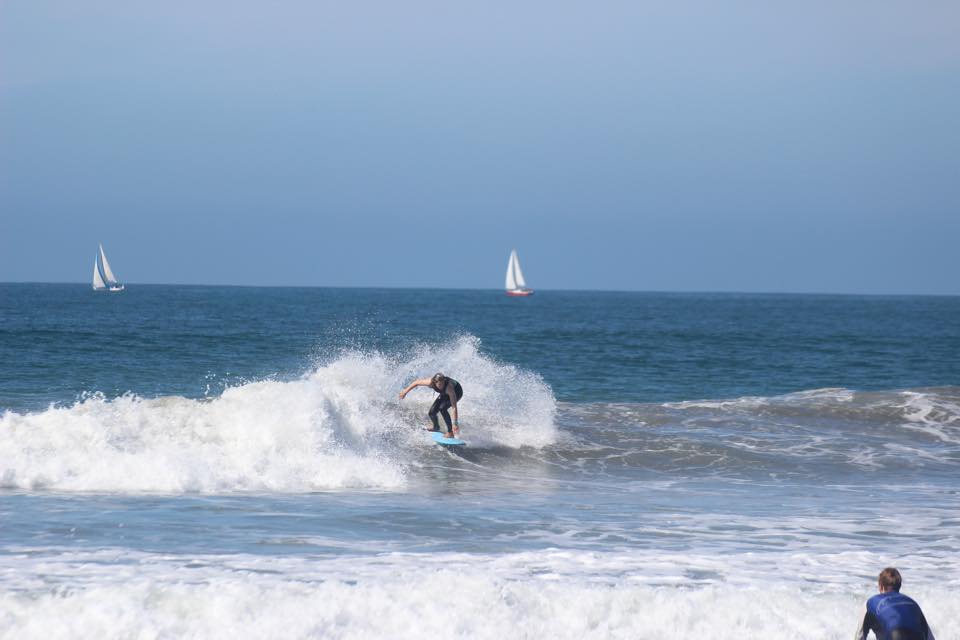 Ellie Turner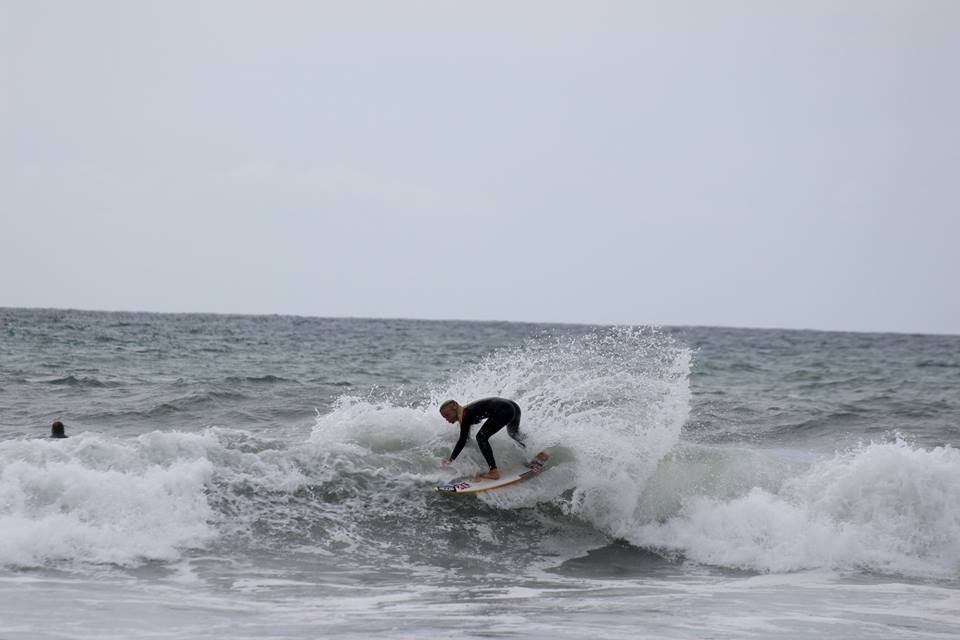 Charlie Rio


Arran Strong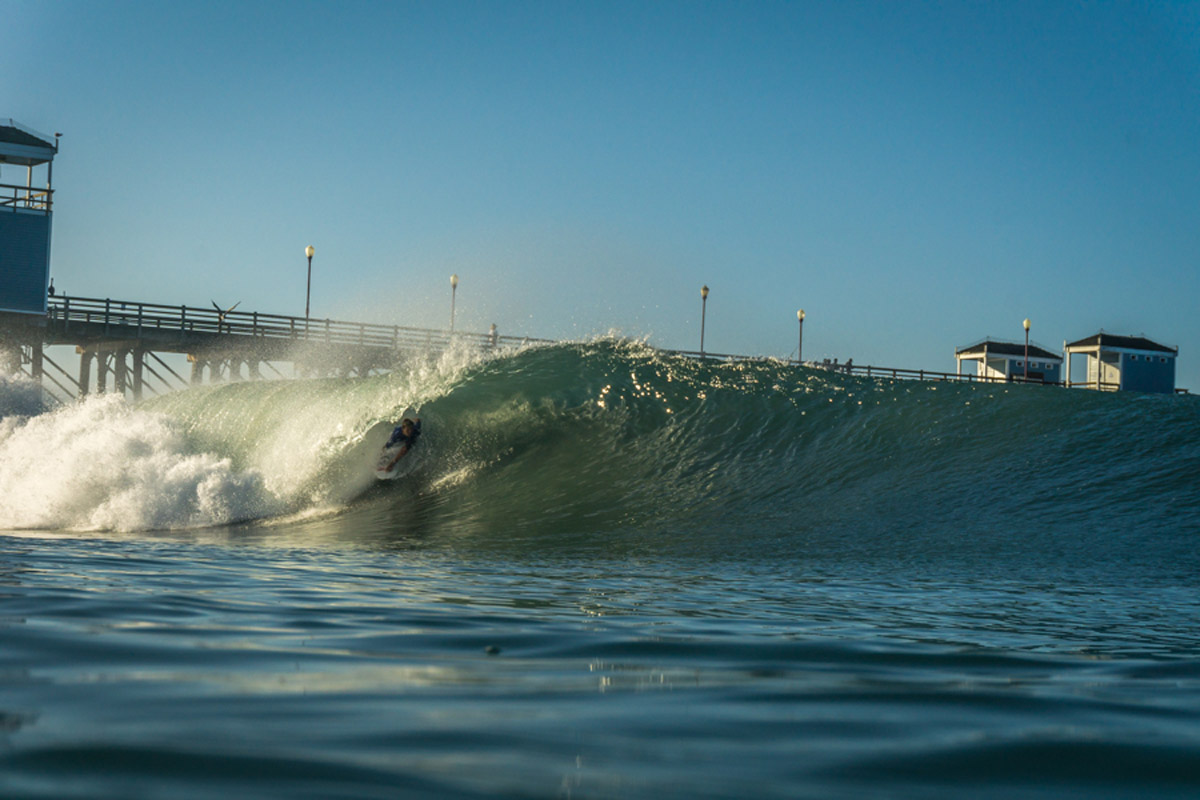 Louis would like to thank O'Neill, Rapid 9 and Tynemouth Surf Co for the support and Team GB would like to thank Surfdome, Plusprint, Calypso Soft Drinks and Robie Robes.
Team GB Under 18 boys
Charlie Rio
Arran Strong
George Hudson
Louis Thomas-Hudson (boys Team Captain)
Team GB Under 16 boys
Jake Elkington
Liam Murray -Strout
Kit Innes
Eno James
Team GB Under 18 girls
Peony Knight
Emily Currie (girls Team Captain)
Team GB Under 16 girls
Ellie Turner
Kitty Brewer