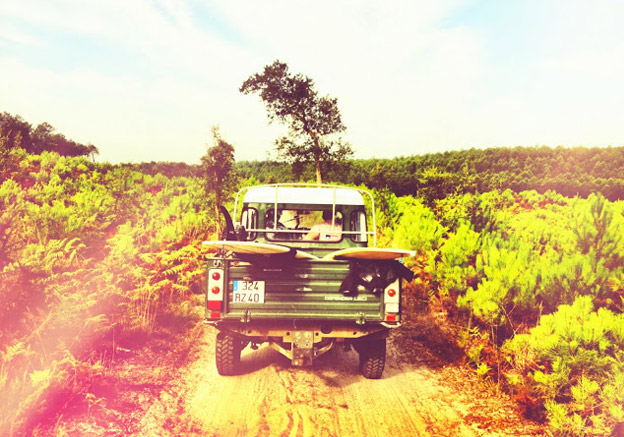 Autumn is just getting started, and for those of you thinking of going on a road trip in search of waves before the really chilly winter months kick in, what's the best car to get you there?  The best cars for surf trips are those that are a comfortable ride, able to deal with off road surf destinations whilst taking all the surf gear easily inside the car as well as on the roof. So lots of space and fuel efficiency are high on the list as well as roof racks, big boot, heated seats, seats which fold flat.  The vehicles listed below represent the kind of cars we would love to head out on the open road from Lands End to John O'Groats. 
Let's take a look at 5 of the best vans and cars for surf trips.
Volkswagen Transporter-T6
[metaslider id=31317]
4MOTION all-wheel drive – 4MOTION offers extra traction, meaning that even in the slippiest conditions you'll be in control. A world of information and entertainment at your fingertips. The new Transporter is extremely well connected, with DAB radio, Bluetooth® and a 5″ touchscreen display as standard.
[metaslider id=31331]
TOUGH ADAPTABILITY – Land Rover Defender combines superb capability, ruggedness and dependability in one. As assured in the city as it is out in the wilderness. IMMENSE STRENGTH – Defender's legendary strength and durability are underpinned by a robust design including a tough and adaptable box-section ladder-frame chassis. AT HOME ON ANY TERRAIN – Permanent four-wheel drive, with the centre differential distributing torque evenly between front and rear axles, delivers optimum traction on all terrains. THE BESPOKE VEHICLE – Defender is available in no fewer than eight core body styles and three wheelbase lengths, while a range of extras and accessories allow further personalisation
[metaslider id=31343]
Steve Fowler, Editor-in-Chief of Auto Express, said "We've been waiting a long time for the XC90, but it was well worth the wait – it's a sensational SUV. It not only sets new standards for Volvo, but for the car market in general, leading in terms of technology, efficiency, style and safety. It's also got an element of style – inside and out – that you might not have expected. If the XC90 points the way for the future of Volvo, the future looks very bright indeed."
The Mercedes-Benz Vito Sport was made for being out on the open the road, delivering you to your next adventure wherever that may be. Watch the Vito Sport in action as it matches the pace of biking and surfing professionals alike, all the while thrilling and exhilarating in its own right.
[metaslider id=31357]
The Transit Custom sets the benchmark for efficiency and loadspace, improves your productivity and will make a striking impression on your customers. The mid-sized model in our Transit range, the Transit Custom achieves outstanding fuel economy, thanks largely to fuel-saving ECOnetic technologies like optional Auto-Start-Stop and Smart Regenerative Charging. Its comfortable, durable interior will make your working day easier – especially the cab, which functions as a mobile office. Loadspace is exceptional, too. And whether you choose the Van, Double Cab-in-Van or Kombi, you can draw upon many advanced technologies, including the Ford SYNC voice control and MP3/iPod and phone connectivity system.