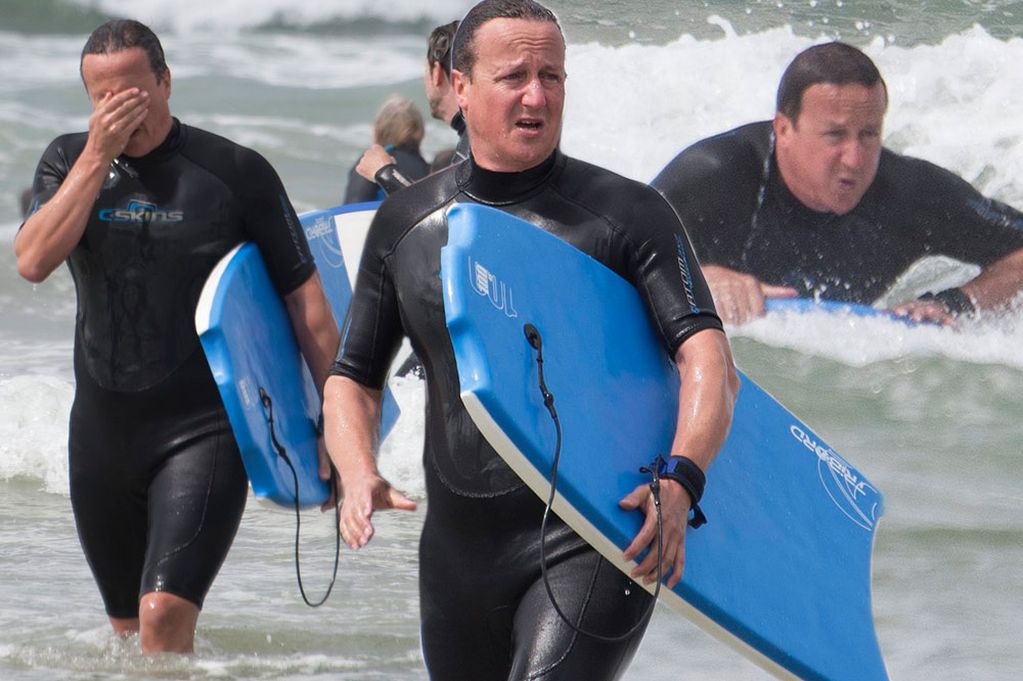 'Oh dear…"They didn't really did they…"Er..Not sure about the taste…'

Pic Daily Mirror
Yes it seems David Cameron and his wife Samantha have had a taste of what it really means to be a surfer; a mouth full of South West Waters insidious shit.
South West Water confirmed to the Times that sewage was released into the sea through CSO's on Sunday and Wednesday off Polzeath, where the British PM and his wife were bodyboarding on Monday and Tuesday. Given the World Health Organisations recommended 24-48 hour window after a spill in which water can still be contaminated and a danger to health it seem highly probable he got lot closer to the electorate than he ever envisaged!
David Smith, of SAS, told Times reporter Simon de Bruxelles: "If the Camerons were swimming within the time frames of a spillage they might well be at risk. There could be anything from a small health risk such as skin, eye, ear, or throat infections to much more serious conditions such as E.coli or hepatitis, which can be present within raw sewage."
The average surfer ingests 200ml of seawater for every surf, even if they mean to avoid it. "If surfers are using polluted waters the chance of them becoming ill raises significantly," he said.
You can't make it up can you?