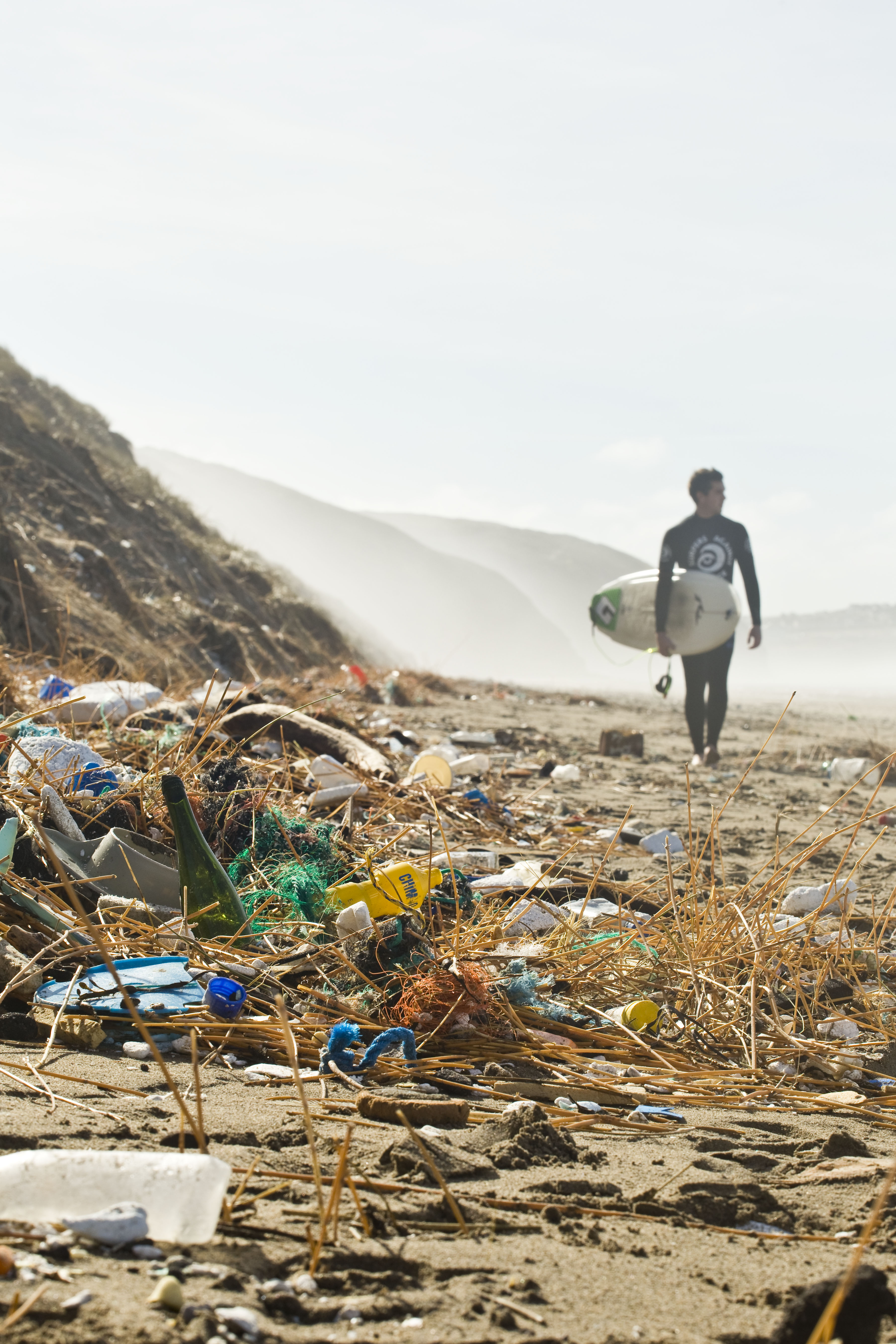 The Prince of Wales and Duchess of Cornwall will be taking part in an Ocean Plastics Awareness Day on Fistral Beach, Newquay on the 22nd July. Their Royal Highnesses (Charlie and Cam) will see first-hand how community action in the county of Cornwall is bringing together many thousands of people to help combat the menace of marine plastic litter.
The Ocean Plastics Awareness Day gives NGOs, local and national government and industry an opportunity to commit to exploring and delivering schemes to prevent the flow of plastics onto local beaches and reuse plastic waste removed by local cleaning activities. The schemes and some further simple actions could help dramatically reduce the amount of litter across Cornwall's beaches, countryside, towns and villages.
The event will also see the launch of a Statement of Intent signed by participating NGOs, local government, academia and businesses to explore, develop and deliver innovative projects that sees waste as a valuable resource rather than a burden.
The royal couple will be hosted by Surfers Against Sewage, the Marine Conservation Society and Clean Cornwall, who, collectively, have enlisted the support of well over 30,000 people to clean up beaches around the UK in the past year. Organisations, communities and businesses involved in beach clean ups, plastic waste research and developing solutions to reduce litter at source will share their experiences and ideas with Their Royal Highnesses at the beach.
HRH The Prince of Wales (former President of the British Surfing Association and surfer himself) has long taken an interest in the health of the marine environment and the need to address waste. The Prince of Wales's International Sustainability Unit has focussed on the marine plastic waste economy at a global level. The activities taking place in Cornwall showcase what can be done to address waste locally.
Hugo Tagholm, Surfers Against Sewage Chief Executive says "Surfers Against Sewage campaigns tirelessly to protect beaches around the UK from the growing threat of plastic marine litter. Annually, Surfers Against Sewage not only works with over 15,000 grassroots volunteers to remove plastic waste from the beach, but is also collaborating with pioneering projects to use waste plastics as a key resource in producing new products, from skateboards to carpet tiles. We are delighted to be part of a collective shift to protect Cornwall's beaches from plastics, which should be seen as a valuable resource rather than unwanted waste that society can simply discard."