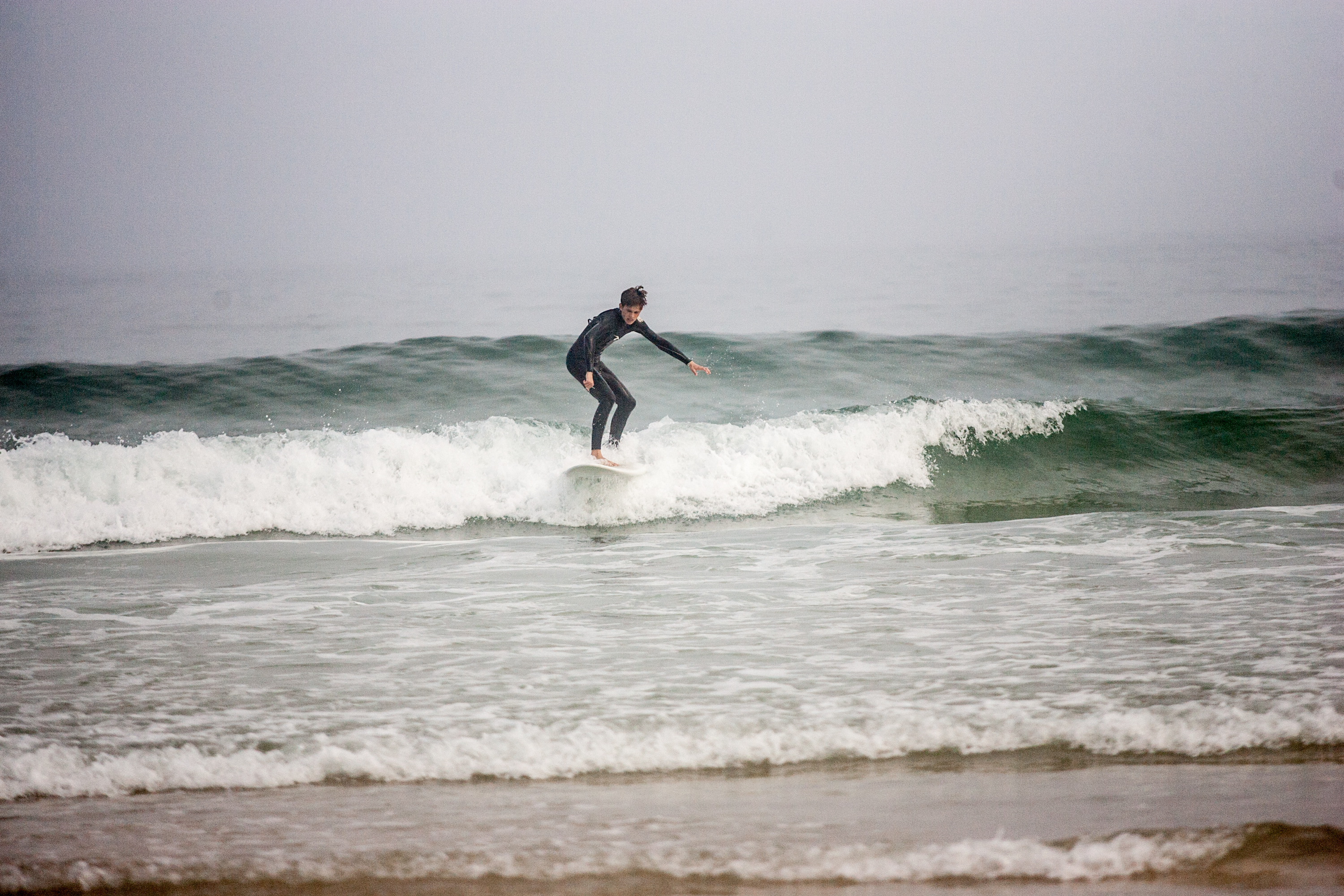 My name is Niklas Capelle. I´m a 15 years old grom from Germany and I love surfing.
Every time I think about surfing, the British surf is one of the most important things. I´ve got a Carve subscription, I love the friendly guys in Cornwall and the waves. I had learnt to surf in Sennen in Cornwall with Lew Smart, one of three brothers who run the Smart Surf School on my first trip ever to England.
In summer 2014 I was for the second time in Cornwall. I love the nature there. When you watch out of the window it differs a lot from Germany. It´s a healthy, colourful environment. In Northern Germany where I live, there are many wind tubines and the surf is sometimes o.k. but rarely good and summer is often totally flat ( Yes, you can surf in Germany) .
Everybody says that in summer it´s crowded in Cornwall, but in my opinion it was okay. When I was in Peniche in April 2014 it was damn too crowded. My favourite breaks in Cornwall in summer 2014 were Sennen and Porthmeor. Sennen looks like a Caribbean idyll with the soft white sand, the clean blue water and most important the waves are very consistent and most of the locals are very friendly like Lew Smart, Seb Smart, Bert Wright, Mike Lay or Sam Smart.
Seb is also for me one of Europeans best shortboarders. At Gwenver, I only surfed once, but it´s beautiful and uncrowded. Near Sennen is Treen, a very nice village. It´s small and quiet, but without surfing. ST. Ives is my favourite town, but the sea gulls are so aggressive and you can hardly sleep. Porthmeor there is pretty cool. I surfed there for four days, just 2 foot, and then for two days clean 4-5 foot lines and I had a session with a seal! That is the surf stoke that I wanna have. My favourite ST. Ives photo website is www.surfnseastives.com. The photographer is a very friendly dude. My favourite restaurant is the great take-away and restaurant directly at Porthmeor Beach. It´s damn good with healthy salads or good fish & chips. I love the British people and the waves and I will come back in summer 2015 and I wanna visit a school in Cornwall 2016 for around 6 weeks to see how it is to live in Cornwall. I also wanna visit Ireland in the next years. See you guys in the water.