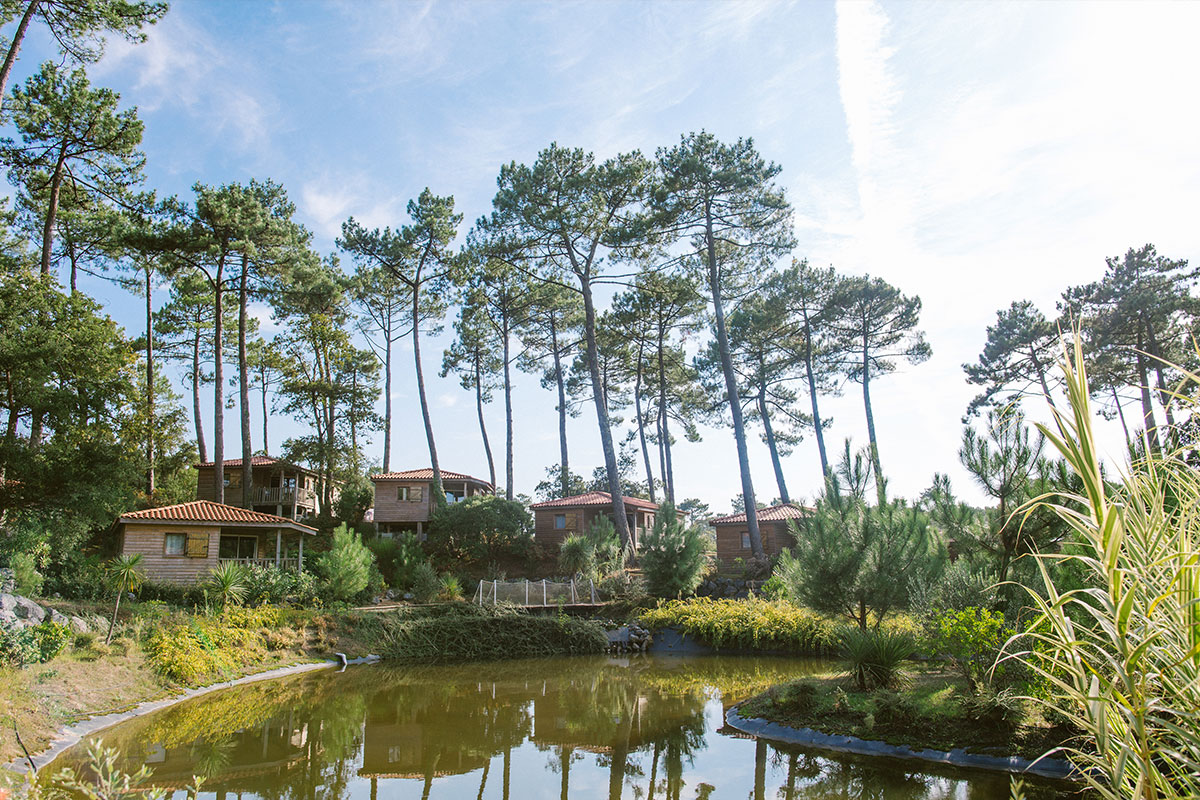 Naturéo
Seignosse, France
100% Nature holidays in Seignosse in Les Landes. 
In the South West of Les Landes, located just 600m from the famous beach break Les Bourdaines is Naturéo. Here you can enjoy a wellness holiday in a stunning natural environment. 
Situated in Seignosse, close to the ocean and within a beautiful pine forest, Naturéo offers you a change of scenery, fresh air and comfortable accommodation in the 100% natural wooden cabanas. From April to October, Naturéo invites you to switch off, re-connect with nature, find time to re-energise and get to know other surf and nature lovers. Join us for a wellness holiday in nature. 
enjoy a wellness holiday in a stunning natural environment