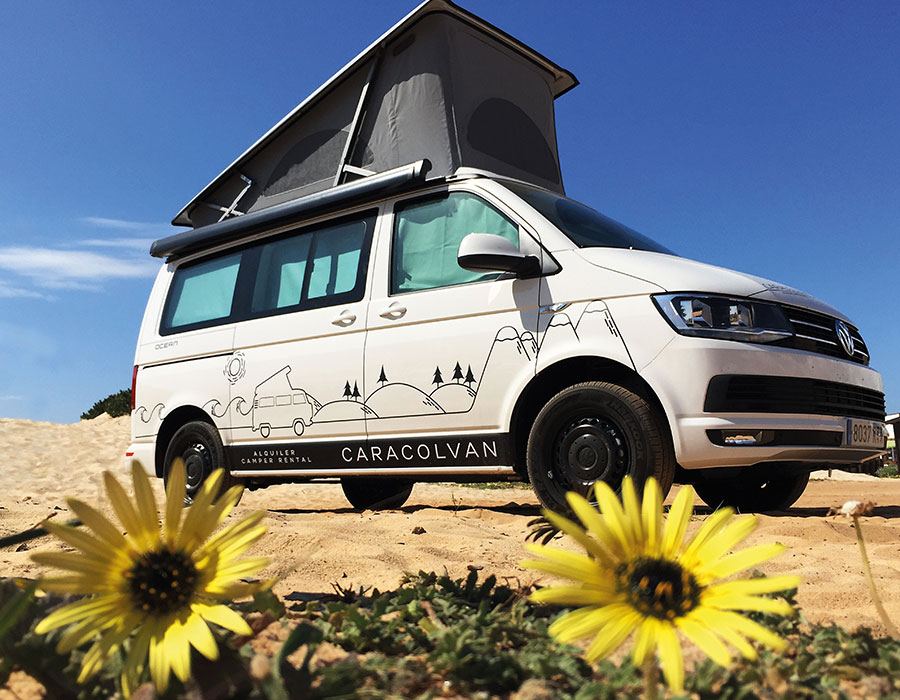 Andalusia, Southern Spain
Enjoy the freedom to go anywhere you like on the Andalusia and Algarve coasts with our fully-equipped camper-vans. Choose your own path and plan each day as you wish with an abundance of top surf spots, beaches and nature on offer.
Based in Andalusia, Southern Spain, the Caracolvan Camper Rental goal is to provide you with the best surf-trip experience. We bring the camper-van to you at Jerez (XRY), Seville (SVQ) or Malaga (AGP) airport to minimise stress so that you can get on the road ASAP to start the greatest adventure of your life! Ask for other location options.
Get ready to discover the best beaches and spots in Spain and Portugal and head to Caracolvan to rent your van for a surf trip you will never forget.