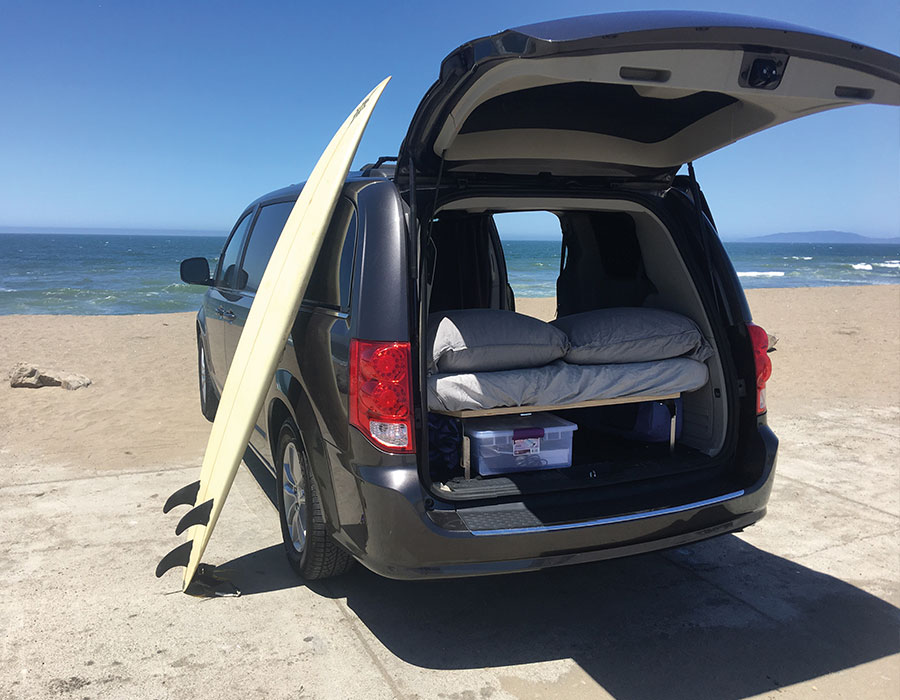 Los Angeles and San Francisco
Perfect Surfing Safari with AIYRE Pacific Camper Van's fully equipped new cars! Serving California and Baja from Los Angeles and San Francisco, our cars come with installed bed, linens, comforter, kitchen set, shade canopy, table, chairs and camp shower and towels. Custom window panels and privacy curtains provide complete dark-out and privacy, while the memory foam mattresses will nestle you to deep and restful sleep. No external markings or logos make the cars perfect for stealth camping, and the spacious cabin design allows access to the bed from within the car. There is ample room for luggage and surf boards up to 8.5 feet long will fit under the bed. Roof rack is available for longer boards.   
Traversing California's long roads is a breeze with strong AC system, good sound system and 150 free miles per day.