Web: www.surf.vision  •  Tel: +44 (0) 1208 78845 / 78322  •  Email: [email protected]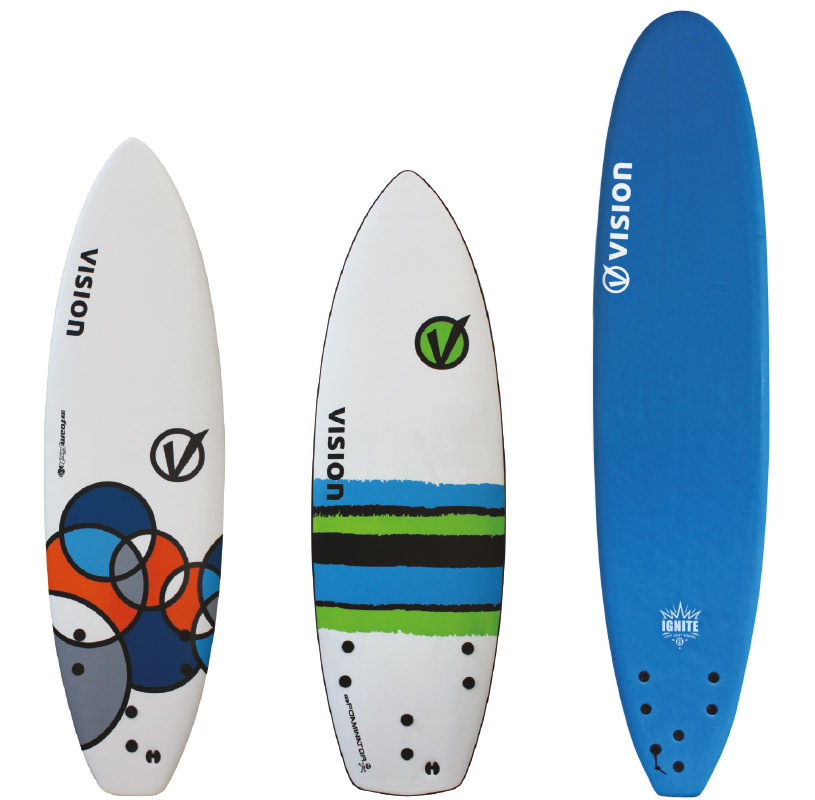 6' FOAM FISH

6'0″
price: £160

Loaded with volume, everyone will love this board! A classic fish template gives this board plenty of down the line speed combined with a thruster setup for tight in the pocket turns. This board is all about fun.

5'10" FOAMINATOR

5'10" x 21″ x 2 1/2″
price: £215

The 5'10" Foaminator soft surfboard is a fun filled summer shred sled with a super wide tail and stacks of volume. Great board for fun in onshore mushy conditions or groms.

Ignite

6′, 7′, 8′, 9′
price: £110 – £155

The Ignite range is all about offering exceptional value for either kids or beginners who want to try out surfing for the first time or for the seasoned beach bum who just wants to catch loads of waves and have fun. With plastic fins and a soft XPE deck the Ignite Soft Surfboards have great safety credentials and as it's available in a variety of lengths, there really is a board for everyone.